1. "I'm slowly wearing down its resilience, I can feel it! Annnny minute now ... "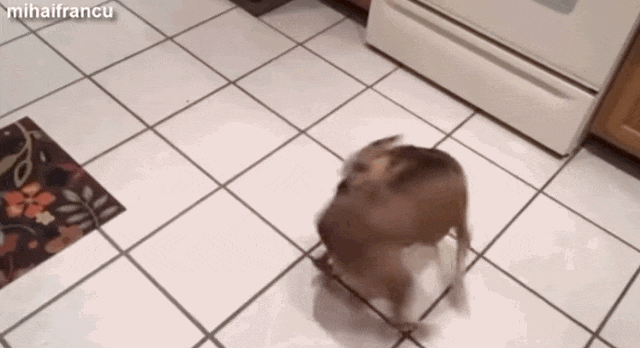 2. "Hey. HEY. What the heck are you?"
(Giphy)
3. "Don't worry guys; I caught the dastardly beast."
4. "WHOA! Hey! Not so fast, buddy!"
(Giphy)
5. "Hm. You look like you're up to no good. C'mere, you!"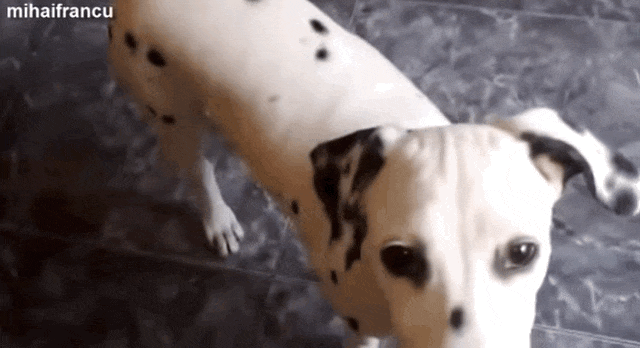 6. "How can I NOT chase my tail when it looks like a big puffy Cheeto?"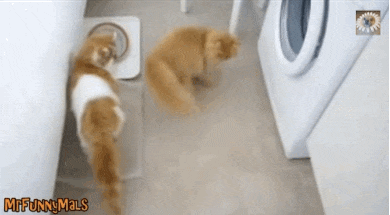 7. "At last, we meet again, you sneaky tail."
(Giphy)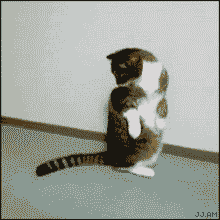 8. "Gonna get it, gonna get it, gonna get it ... whoa, dizzy."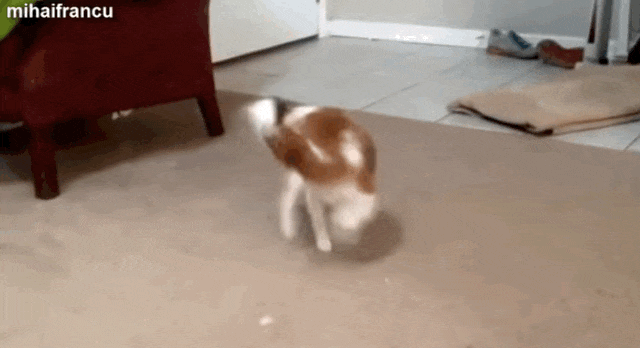 9. "So, anyway, as I was saying ... HEY! I'M TRYING TO HAVE A CONVERSATION HERE, YOU EVIL TAIL."
(Giphy)
10. "You know, it's pretty hard to chase your tail quickly when your tail is so little."
11. "I must defeat the true enemy - MYSELF."
Pets often chase their tails when they're feeling super energetic or playful, but if you notice that tail-chasing is happening in excess, or that your pet is chewing or gnawing on his tail, you should consult a veterinarian to make sure that he's not experiencing any other issues.