18 Pets Who Are Under Attack ... By Rainbows
<p> <a href="http://www.reddit.com/r/aww/comments/2gt458/i_found_some_gold_at_the_end_of_a_rainbow/">Reddit/JabeccaDaHut</a><span></span> </p>
We think rainbows are magical! But these pets aren't so sure ...

1. "What is this strange light you shine? Can I eat it?"
2. "I'm not sure what's happening right now. But I'm sure I don't approve."
3. "Don't worry, Humans! We shall protect you from this oncoming multicolored menace!"
4. "It's in my head. It's IN my HEAD!"
5. "I'm not your technicolor dreamcat. Try again."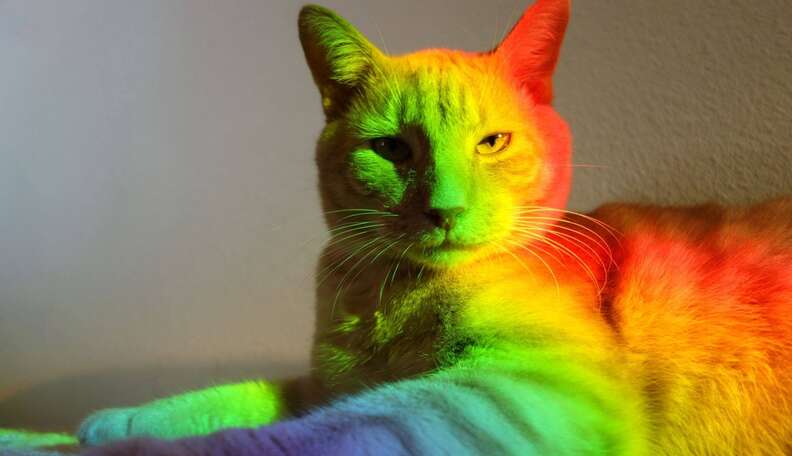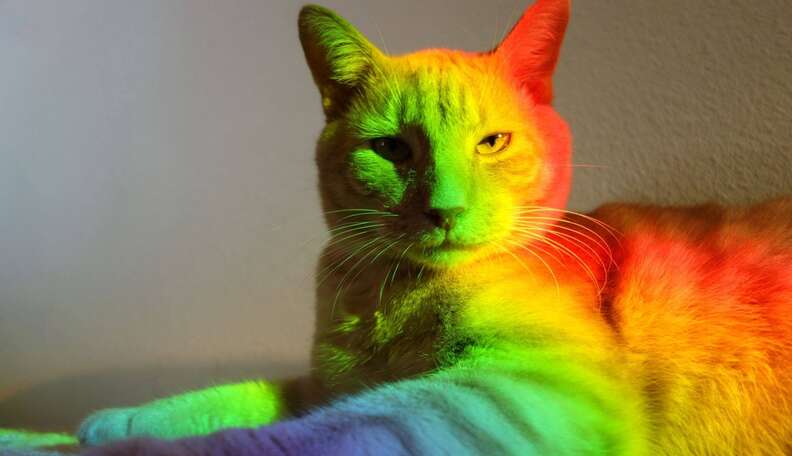 6. "Why does everyone keep calling me Puppy Stardust?"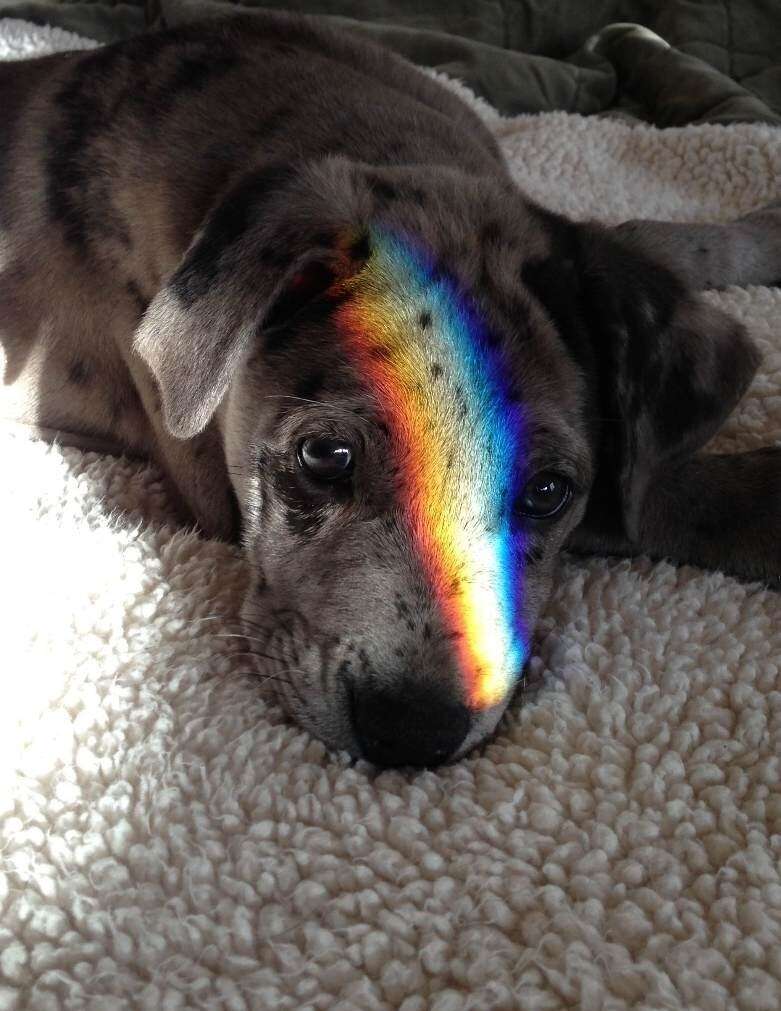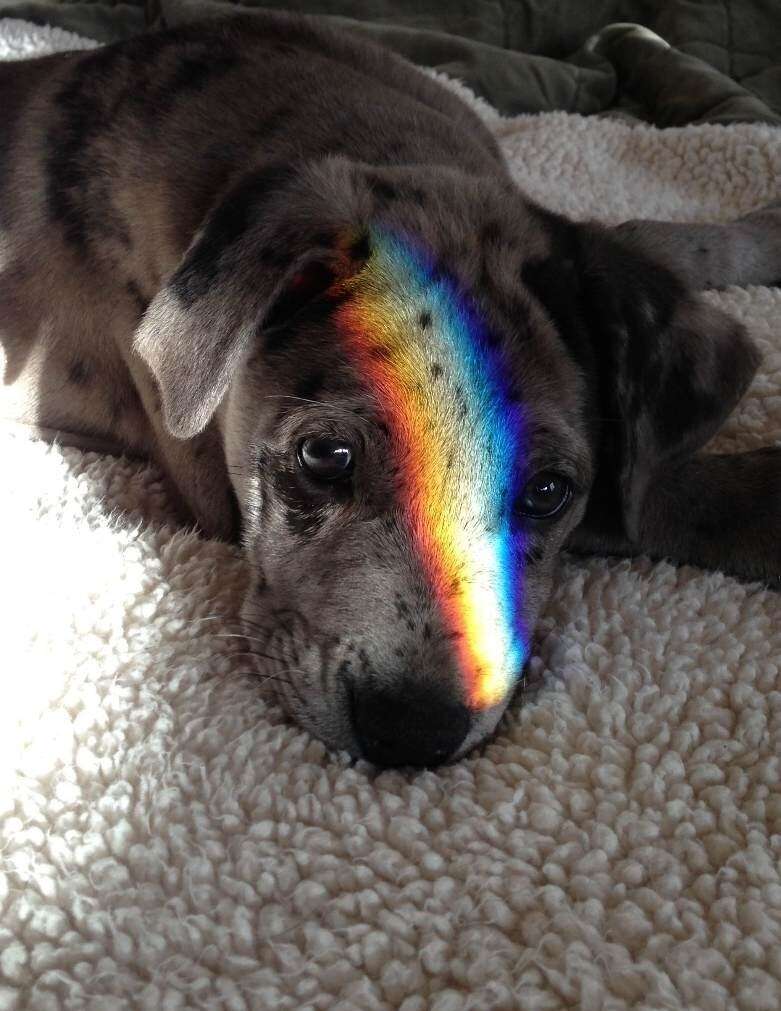 7. "I'm stalking you, Rainbow. You'll never catch me!"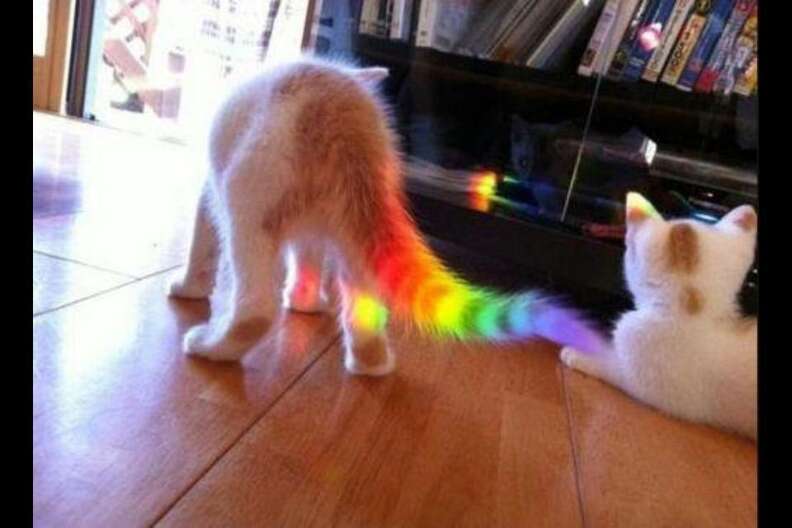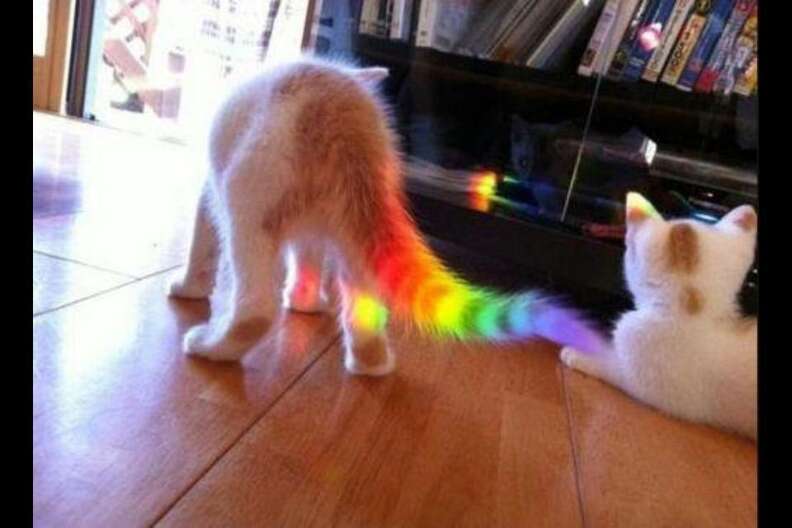 8. "I may not be able to see all your colors, but I shall get you anyway!"
9. "Some people make their hair this way on purpose. NOT ME."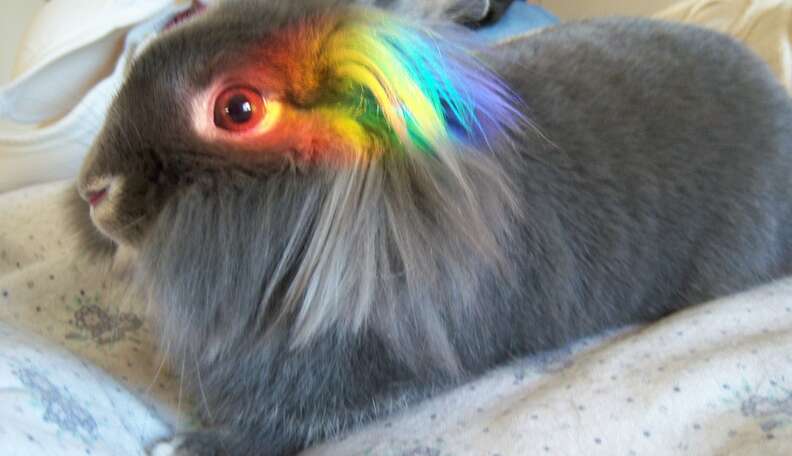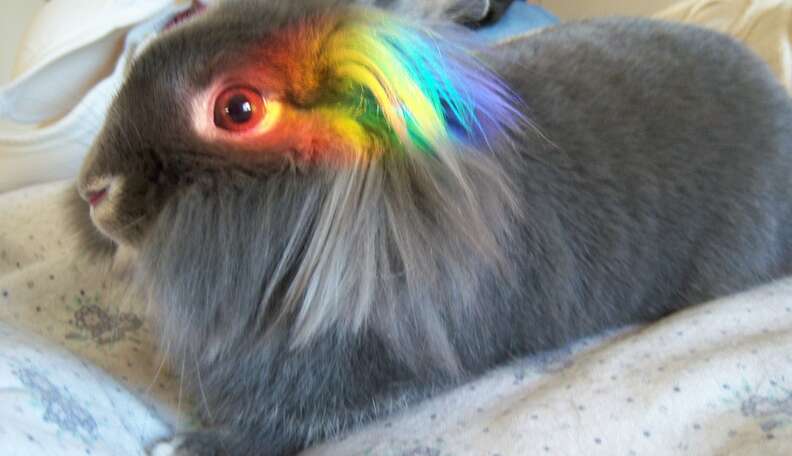 10. "Do you think it's gaining on us? Should we be concerned?"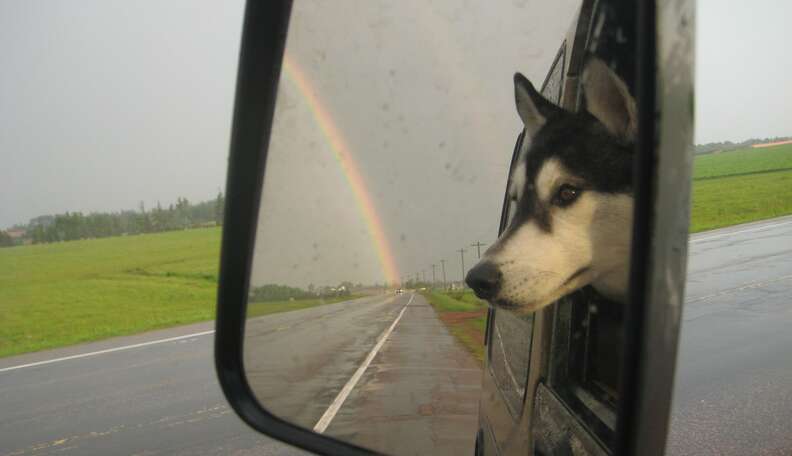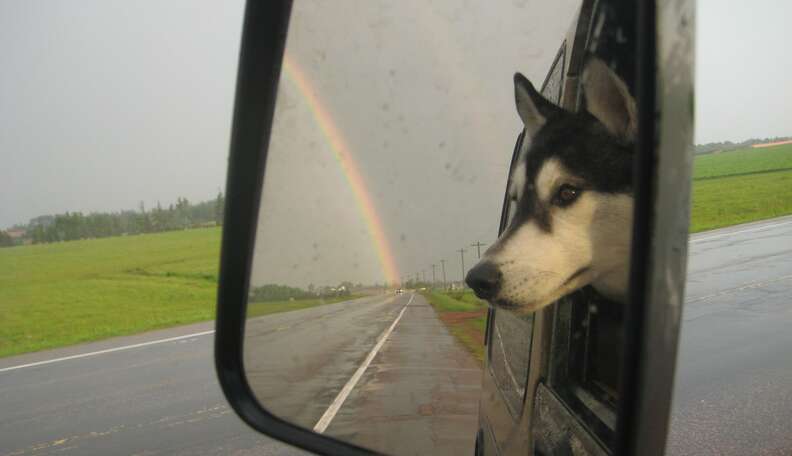 11. "No. No, I do NOT want to face what's on my face right now."
12. "Be afraid, Dogs. Be very afraid."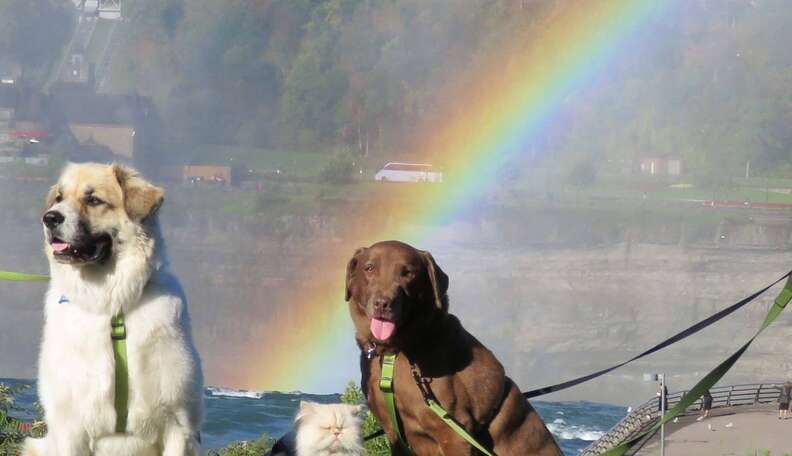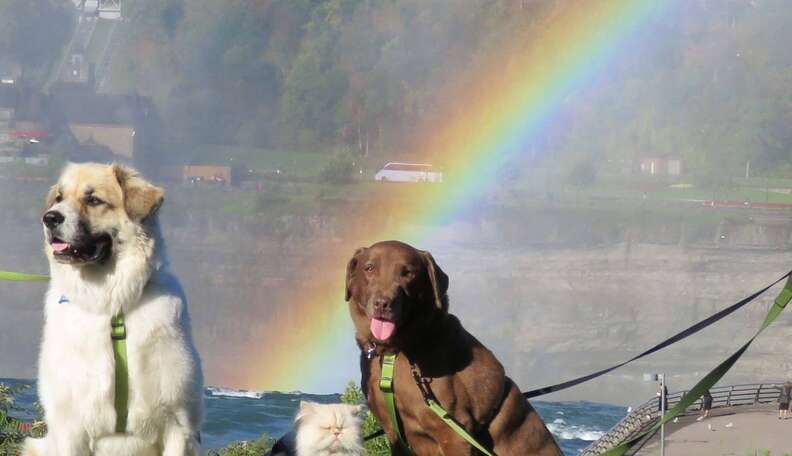 13. "Rainbow? I don't hear a Rainbow. I must be safe."
14. "Do I LOOK like a pot of gold?"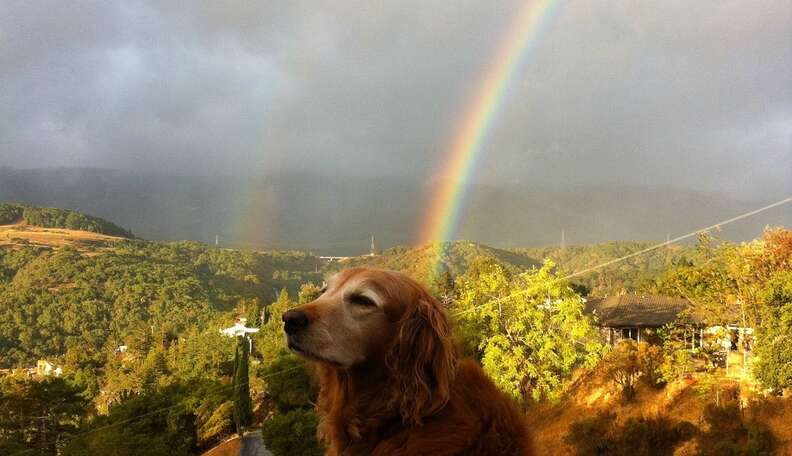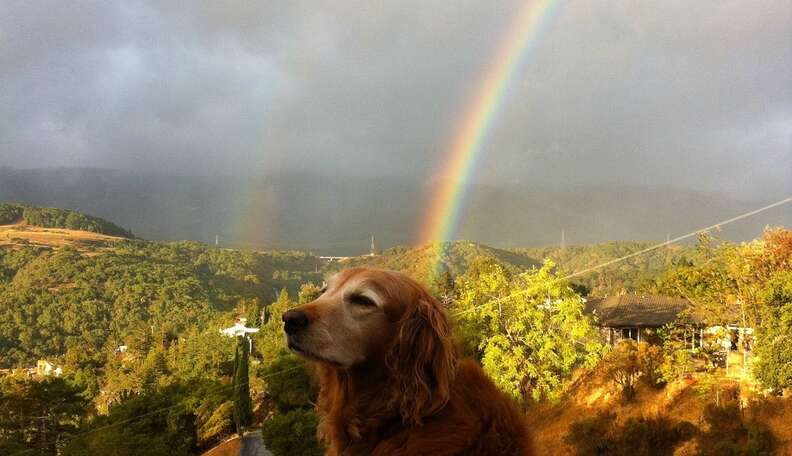 15. "I am caught in its luminous beam of power. I am lost!"
16. "Will no one protect us? Does no one care?!"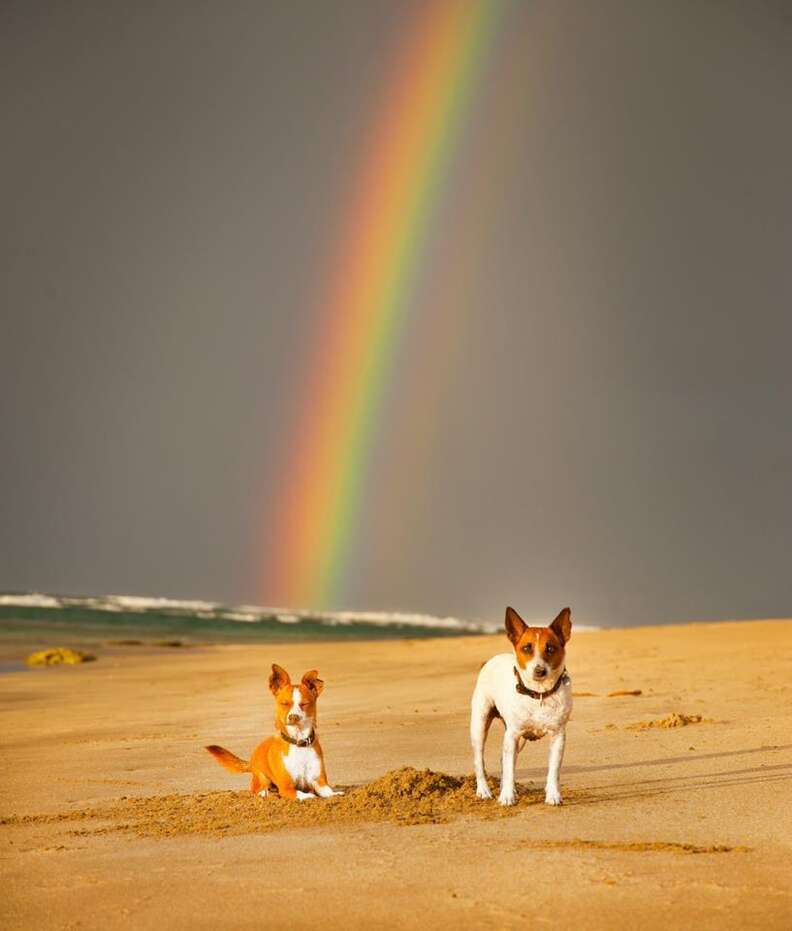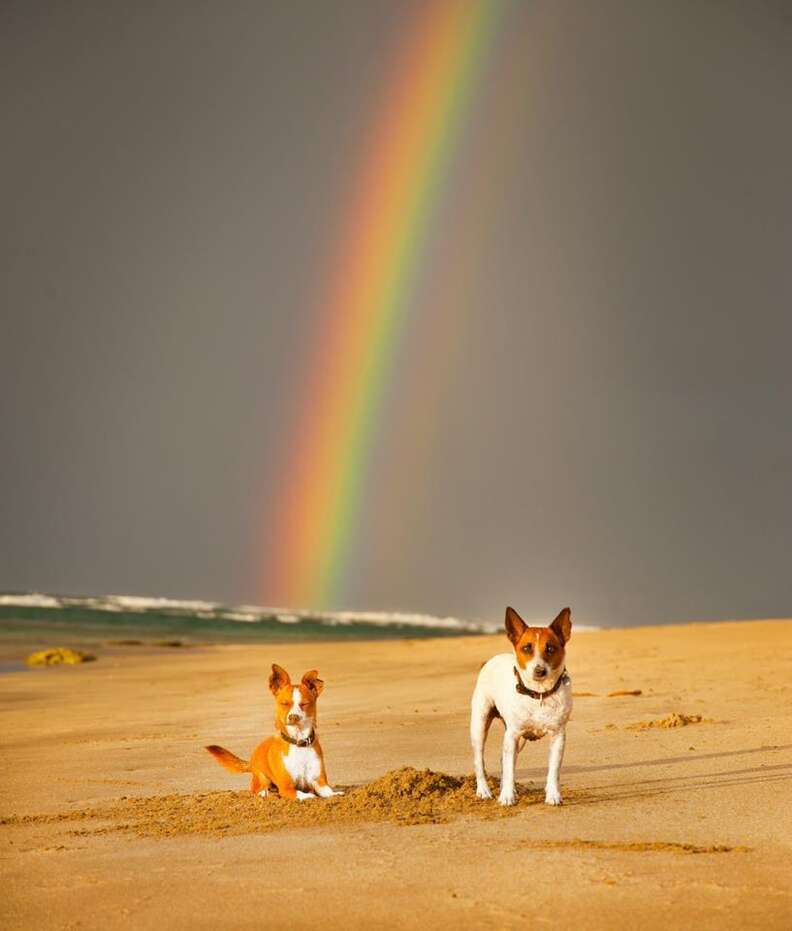 17. "If I close my eyes, it's not there, OK?"
18. "Hold on tight, buddies. There's double trouble coming."