Pet Stores Caught Lying About Where Their Puppies Really Come From
"It's not even possible anymore to get a dog from a puppy mill."
When a man entered several pet shops selling puppies and kittens in New York last spring, he had some basic questions.
In each shop, this man asked where the animals came from.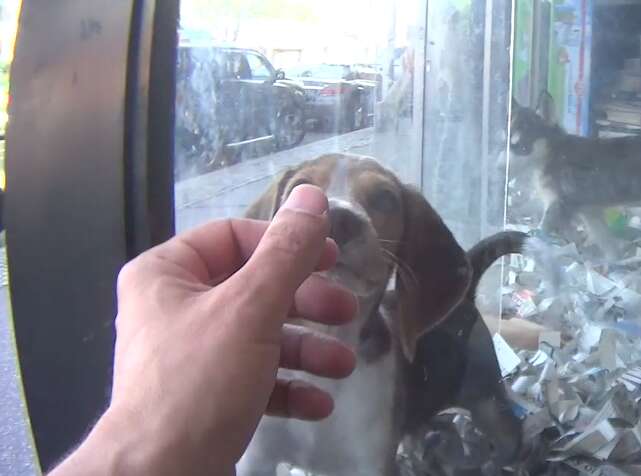 He also asked how often the mothers at these breeders were bred (every single heat, or could they skip some to rest?) and what kinds of conditions the animals grew up in (were they born and raised in outdoor wire cages?).
The answers he got were, at best, uninformed — at times he was told by employees that the animals came from small "hobby breeders." At worst, the answers he got were extremely far from the truth — at times he was told that puppy mills don't even exist anymore.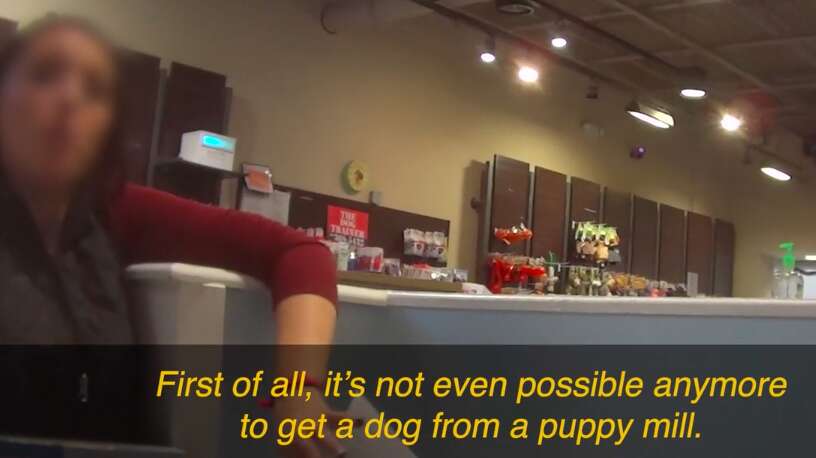 Puppy mills do exist.
And this particular man happened to know just how far from the truth some of the answers were. That's because he is an undercover investigator for Companion Animal Protection Society (CAPS), who has visited the very commercial breeding facilities that provide puppies and kittens to New York stores — and he filmed it all.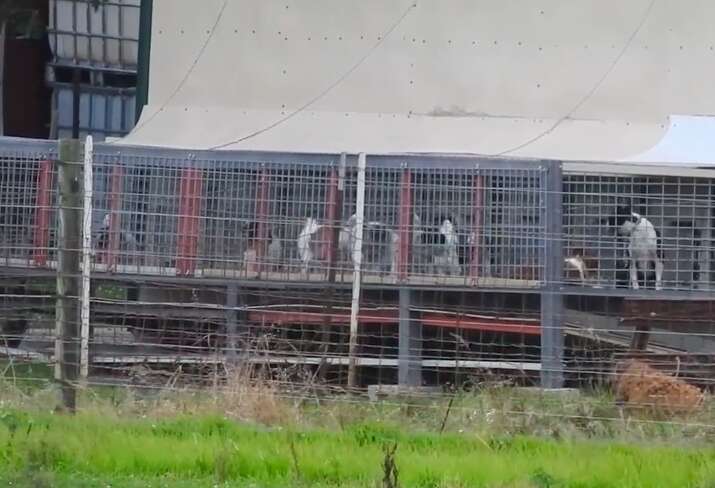 These massive commercial breeding facilities provide the living products to dozens of stores across New York state and also provide inventory to be sold online.
"Common misrepresentations from the pet shops' owners and employees included: that the breeding dogs which supplied them with puppies were allowed to run around in open yards all day; that the breeding dogs were kept as pets inside homes; that the breeding dogs were retired after a few years; and that female dogs were allowed to skip every other breeding cycle to let them recover before being bred again," the investigator wrote in a report provided to The Dodo.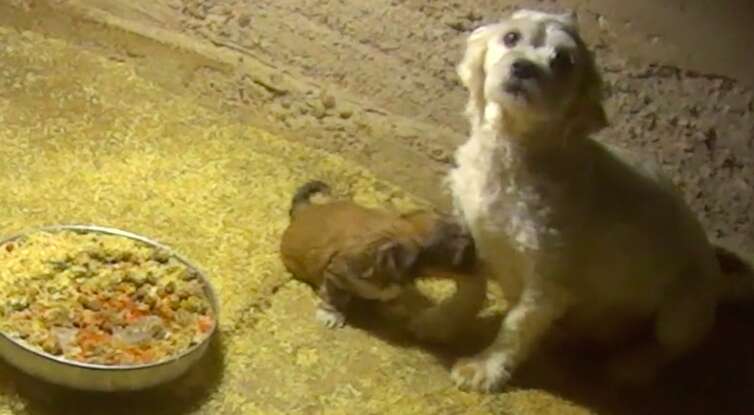 This particular investigation of New York pet shops — which took place in May 2018 and involved visiting dozens of shops in New York City and its surrounding counties — was perfectly timed. CAPS released the video of the investigations this week — right as New York is considering a ban on selling dogs, cats and rabbits in pet stores (this would make New York the third state to take this huge step for animals, after California and Maryland).
Without selling animals, pet shops could make the transition to teaming up with rescue organizations to adopt out thousands of homeless animals who would otherwise be at risk of being euthanized — merely for not being able to find a home.
Not only would a ban like this cut down on the demand that drives so many dogs and cats to be forced to breed over and over in cages, it would also help homeless shelter animals find homes.
That seems like the definition of a win-win situation.