Pet Store Chain Ditches Puppy Mills In Favor Of Helping Rescue Pups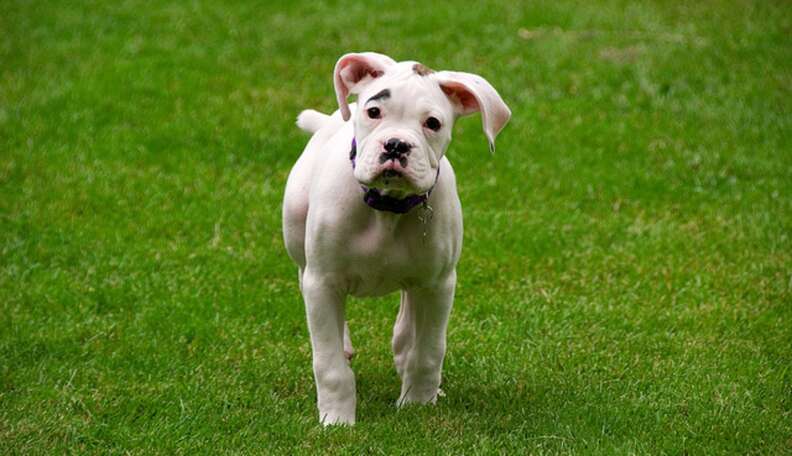 <p>Mythicseabass/Flickr</p>
A Pennsylvania pet chain is going from supporting puppy mills to saving pets in need, thanks to a new store-wide policy. Pets Plus Natural has announced that it will stop selling animals sourced from commercial breeders and instead offer shelter animals. The policy will cover its 10 retail stores and start early next year.
According to the Philadelphia Inquirer, the chain is now getting its animals from Kentucky and Georgia shelters, organizations that have been previously approved by The Humane Society of the United States (HSUS). Each animal sells for between $400 and $495, and that covers the cost of spaying or neutering, vaccinations and a microchip. The fee is about half of what the store could get for a purebred, but Bruce Smith, one of the owners, told the Inquirer that the switch is still worth it.
"We're not making up the difference yet," he said. "But we're seeing a different customer base that we have never had before."
That customer base isn't exclusive to Pennsylvania either - pet ownership in the U.S. has more than tripled since the 1970s and there's a greater desire to help pets in need. Considering the problems associated with some breeders and puppy mills, more and more pet owners are looking to adopt, not buy.
Giant chains like Petco and Petsmart have started holding adoption events in recent years, while the number of shelters increases each year. And according to HSUS, there are now 6 to 8 million pets entering shelters each year, every one of them looking for a new home.