10 Questions You Should Always Ask A Pet Sitter
When hiring a babysitter, parents usually spend time getting to know the person who'll be taking care of their kids.
Hiring a pet sitter should be no different. Most pet owners consider their animals members of the family, so why would they hire a pet sitter whom they haven't fully vetted?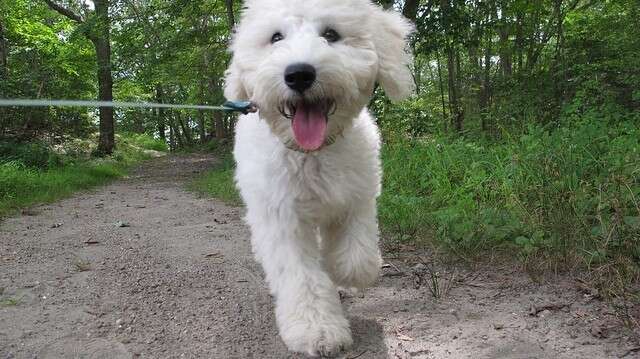 Before you leave your furry child with a total stranger, it's best to ask the important questions to ensure your dog will be safe and well taken care of.
"Go through the applications you receive and narrow the choices down to a handful that show promise," Care.com suggests. "Reach out to the candidates and set up interviews - in person if possible."
Here are some important questions to ask anyone who'll be watching your pooch.
1. Do you enjoy pet-sitting?
This question is often overlooked, but so essential. If the pet sitter doesn't like his job, chances are his mind is already elsewhere and your dog could suffer the consequences.
2. What's your experience?
Even if you leave your dog with a friend or family member, it doesn't mean she's experienced.
"Pets can be unpredictable in many ways, from pulling on walks to digging holes in the yard," Nicole Ellis, pet expert at DogVacay, told The Dodo. "Having an experienced pet care provider could make your vacation a lot more enjoyable knowing your pet is in good hands."
3. Can my dog meet you first?
FLICKR/JON
If you really want to see how the pet sitter interacts with your dog, bring the pup along to the interview.
"All the training in the world doesn't matter if your pet doesn't get along with the person you're interviewing," Care.com advises. "Sometimes pets have an instant negative reaction to a person. See how the candidate interacts with the pet. Is she comfortable playing with and being around your animal?"
4. How often can you walk my dog?
Make sure your sitter is able to take your dog on the walks he needs - and for the time and length he's used to. That way, your dog won't have too much pent-up energy, and sticking to his routine will help him to be less anxious.
5. Will there be other animals around?
But if not, that could pose a problem. You'll also want to make sure the sitter isn't walking, say, 20 dogs at once. It's important that he can give full attention to your dog.
6. Can you help out with my pet's special needs?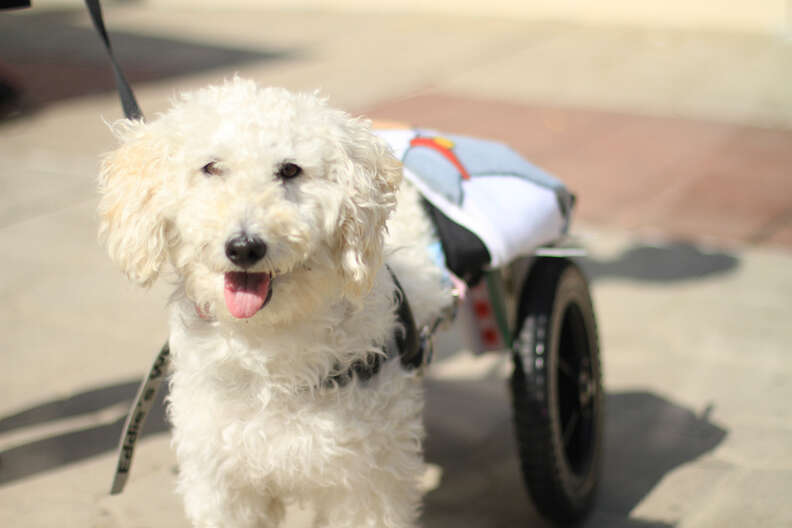 If your dog needs medication and freshly prepared food every day, make sure to let your dog sitter know up front. There may be an extra charge, or she might not be qualified to handle those extra details.
7. How much time can you spend with my dog?
"Find out how much time your pet sitter will be able to spend with your dog to make sure it fits your pet's routine," Ellis suggests. "Is your pet used to being left alone while you're at work? Is your pet used to always having a companion? Dogs love routines, and sticking to their schedule as much as possible will lead to the best experience for everyone."
8. How would you handle an emergency?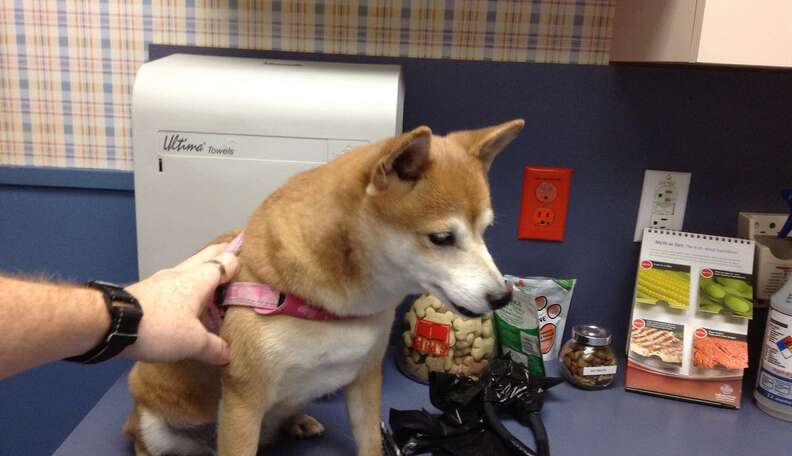 If something happens to your dog that requires quick thinking and a hospital visit, make sure you feel comfortable with your pet sitter's course of action. If the sitter's plan includes taking your dog to a vet you've never been to, you may consider paying that vet a visit so your dog's medical information is on file.
Make sure the sitter also knows where the nearest emergency after-hours vet is, and the best way to reach you.
9. Are you insured?
Pet Sitters International suggests that all pet sitters get insured and bonded to cover expensive accidents - like if "a client's hardwood floors are damaged due to a water-related accident, a pet in her care dislocates its hip, a dog swallows a ball at a dog park and requires surgery," or "a cat overdoses on medication." All of those things would be very expensive if the sitter isn't insured.
All insurance businesses are different, but most will offer a certificate of proof that the sitter is insured.
10. Can you provide a list of references?
The National Association of Professional Pet Sitters has a thorough list of questions to ask references.
Sarah Sypniewski, a lost pet specialist who owns NinjaDog Concepts, suggests talking to as many references as possible.
FLICKR/DANNY WISCHENBARTH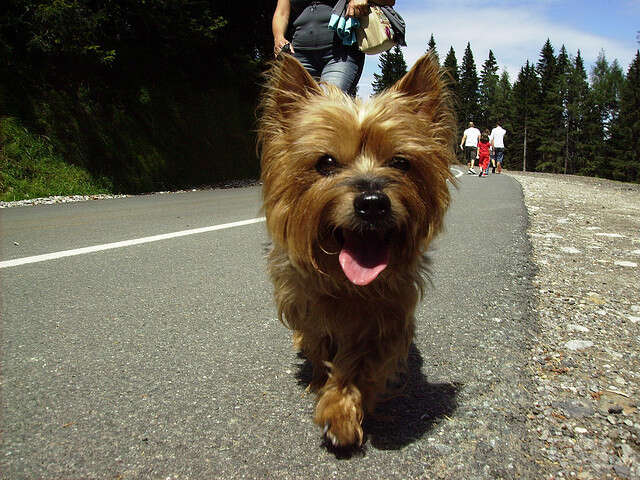 "Chances are, you were referred to your pet sitter by a trusted friend. But if not, always ask your pet sitter for a few references," she told The Dodo. "You should ask for a past client, a current client and maybe the pet sitter's vet (or other pet professional who knows them well)."
Knowing everything you can about your pet sitter will allow you to not worry about your dog when you're out of town. And the best thing? Hopefully he'll get a little vacation of his own.