People Are Sending Photos Of Their Pets To The U.S. Government For The Best Reason
There are a LOT of animal lovers in this country.
Ever since animal welfare reports - which have been easily available to the public for a decade - were suddenly scrubbed from a government website last Friday, people who love animals have been speaking out.
The reports, which were housed on the U.S. Department of Agriculture (USDA) site, included details about animal abuse and suffering at puppy mills, circuses, zoos, laboratories, farms and even SeaWorld. Since they were removed, it's become much harder for the public to be informed about which facilities are good and which are bad for animals.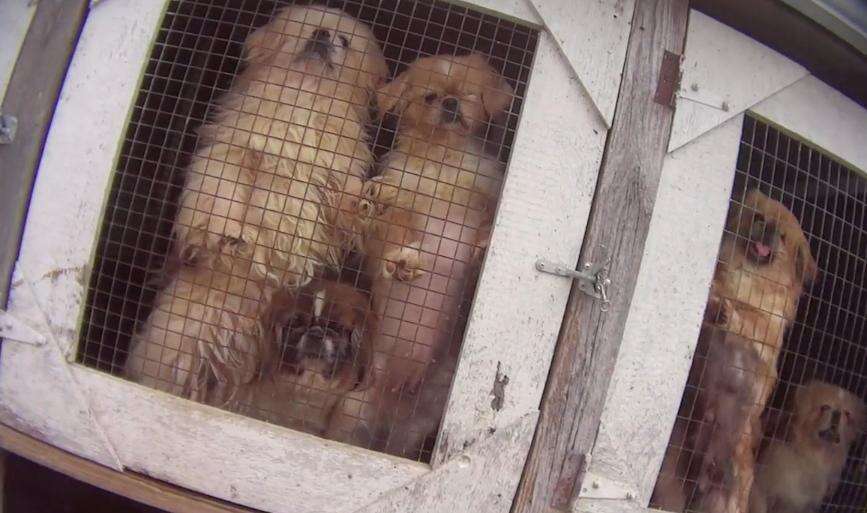 So the animal photos started pouring in, using the hashtag #NoUSDAblackout. And many of them came with a little story.
Some showed dogs and puppies who had been rescued from puppy mills.
Some of these dogs had been bred relentlessly at these mills, and abuses were exposed to the public, thanks to the USDA reports.
Others showed cats who finally found real homes, after surviving the worst.
And still others showed people with their pets - whole families that became complete, thanks to their rescued animals.
And a New Jersey Senator, Raymond Lesniak, is already planning to fight the information blackout locally: New Jersey "will counter the USDA info blackout by prohibiting any pet store from sourcing a pet unless the breeder waives its 'so called' right of privacy and has its inspection reports on the USDA website," Senator Lesniak told The Dodo.
"This appears to be a situation of agency capture with the USDA cowering to special interests to the detriment of transparency and animal welfare," Nancy Perry, senior vice president of government relations for the ASPCA, told The Dodo. "This is public information and subject to FOIA, so it's dumbfounding that the USDA would take action to make this information more difficult to access. We are deeply concerned this is an effort to protect those who are doing harm to animals."
Luckily, people who love animals, of all political backgrounds, know that people who abuse animals should not be protected by opacity and that animals deserve better.
"Most days it's hard to tell who rescued who," one woman @USDA#NoUSDAblackout">wrote on Twitter, posting a photo of her rescue dog. "Restore @USDA #NoUSDAblackout."