Tiny Otter Was Stolen From His Mom To Be Sold As A Pet
Now he's been rescued — and he's VERY feisty.
It'll be a while before a wild otter will remember how to be wild again.
That's because Jay, an Asian small-clawed otter, was just a baby when he was brought into someone's home and kept as a pet.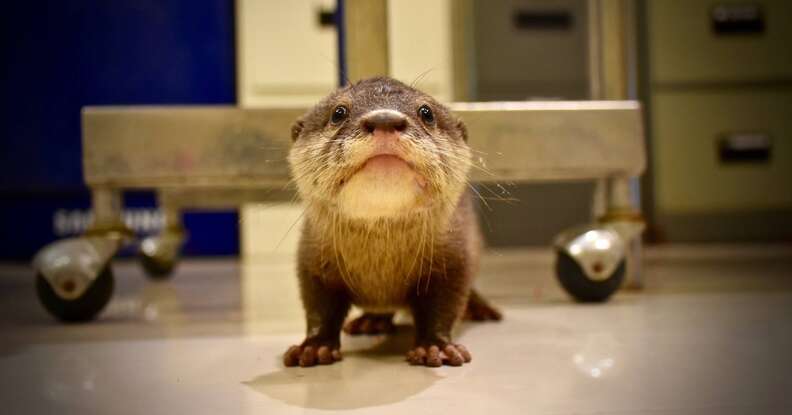 Now he's about 3 months old and, luckily, finds himself in the hands of people who actually want to help him be free again. If he'd been left in the wild, he'd still be in the care of his mom.
"The person [who] was keeping had acquired him a few days prior to contacting us from a friend as an unwanted pet," Wildlife Friends Foundation Thailand (WFFT), the organization that rescued Jay last week, wrote. The team brought the little otter back to the WFFT Wildlife Rescue Center.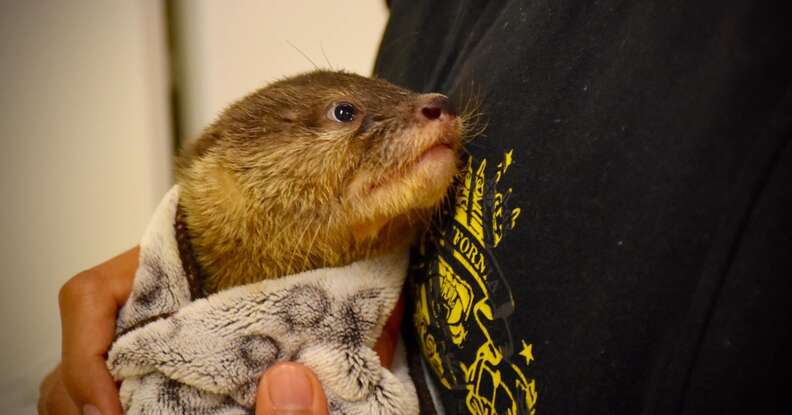 In some parts of Asia, otters are still targeted by poachers for their fur. And otters are also targeted by wildlife traffickers who want to make a buck by selling them as pets.
"Sadly, an increase in keeping these animals as pets has been seen throughout Thailand," WFFT wrote, adding an even more chilling detail: "We are hearing reports of otter 'farms' where many are being specifically bred for the pet trade."
But Jay looks like he's in good enough shape to have a good chance at a real future in the wild. "Little Jay is fine right now, he is eating very well," Tom Tyler, assistant director with WFFT, told The Dodo. "He is still under close supervision of the WFFT vet team and is currently being kept in the WFFT Wildlife Hospital. He will soon move to an outdoor area where we will teach him to swim."
Jay is still so young that he's drinking his meals, but he's being introduced to some solid foods. In the wild, his mother would have been teaching him to eat fish around this stage in his growth.
"[Jay] is rather feisty and even at this young age can cause some damage with his sharp teeth and strong jaw," WFFT wrote.
Rescuers are doing what they can to mimic what Jay's mother would have done to raise him until he can be a wild otter again.
"When he gets a little older he will be introduced to the other rescued otter at WFFT," Tyler said. "[They'll] live in a large outdoor open top enclosure with pools, tunnels and lots more great enrichments to keep them busy."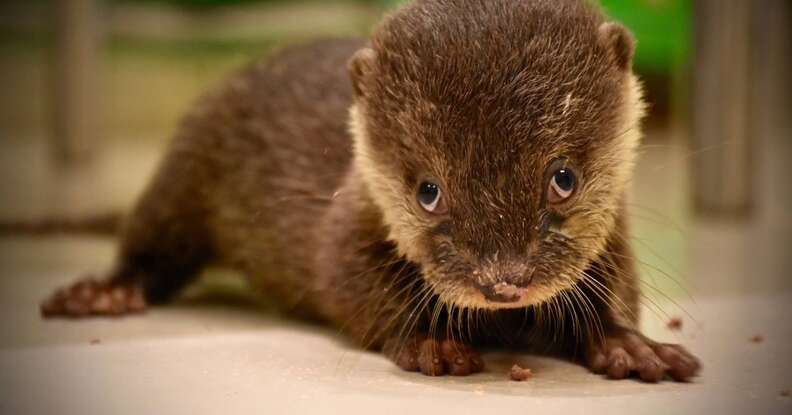 To help animals like Jay get back to the wild, you can make a donation to WFFT here.