That Perfect Green Lawn Could Be Deadly For Your Dog
<p> Shutterstock <span></span><br> </p>
Last spring, veterinarian Virginia Sinnott found herself desperately trying to save the life of a 4-year old Shih Tzu on Cape Cod, Massachusetts.
The dog had eaten mice poison that her owners had deposited around their house - though they put it in what they assumed were impossible-to-reach areas.
But the small dog sniffed her way to the poison, and soon, she was struggling to breathe. Her owners rushed her to Sinnott, who is currently senior staff veterinarian at the well-known Angell Animal Medical Center (MSPCA-Angell) in Boston. "The animal was bleeding in the space between the ribs and the lungs," says Sinnott, explaining that the poison was designed to cause internal bleeding. "We took that blood off, and began to give her a transfusion. But we couldn't access the blood in her lungs quick enough."
The otherwise healthy dog, she says, died.
It's a heartbreaking but not uncommon scenario, especially this time of year. For many pet owners - indeed, for many Americans - springtime equals spring cleaning: scrubbing corners, ridding the house of mice and rats, planting gardens and perfecting one's emerald green lawn.
But the reality is this: Those rodenticides, insecticides and chemical-based fertilizers (better known as rat poison, ant traps and professional lawn care) can have a deleterious - if not deadly - impact on canines, cats and neighboring wildlife. (It is not lost on some animal advocates, of course, that killing mice in and of itself is a widely accepted cruelty.)
MSPCA-Angell receives upwards of twenty cases per month of pets who have eaten rat poison. Unfortunately, says Sinnott, many pet owners don't realize the connection between chemicals and their pets. "I would say most people don't think about it until their pet gets sick," she notes.
Of course, not all dogs have the same fate as the Shih Tzu: Sinnott and her colleagues at MSPCA-Angell recently saved the life of a 1-year-old homeless puppy: "By the time [he] got to us he was dehydrated and minimally responsive because he had started to bleed into his chest, which caused fluid to build up around his lungs - a "classic sign of a dog that had gotten into rodenticide," said veterinarian Roxanna Khorzad.
Today, the puppy has a new home and a new name, Patrick. But if he hadn't been brought to MSPCA-Angell, Patrick likely would have died.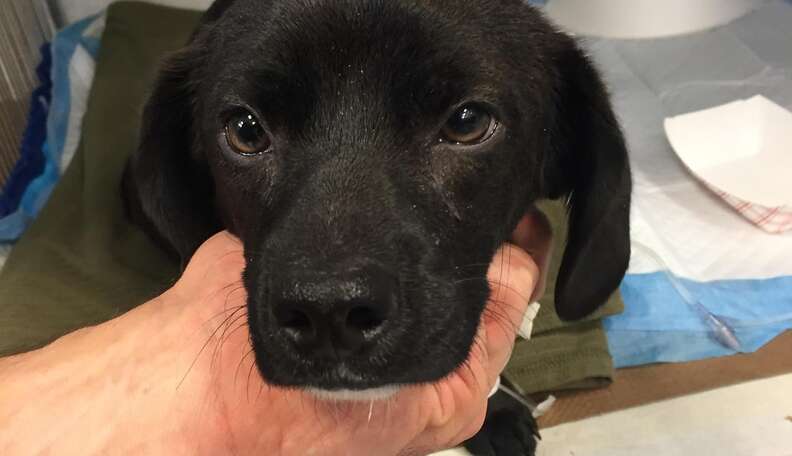 Dogs exposed to certain pesticides can experience terrible symptoms: Nausea. Rashes. Lethargy. Seizures. Dizziness. Reduced nerve function. Arguably more concerning is a 2012 study examining the impact of lawn care on canines. Treated lawns were associated with a greater risk of a type of cancer called canine malignant lymphoma (CML), and professionally applied pesticides were particularly dangerous, associated with 70 percent higher risk of CML. The report put blame on insecticides as well.
This would not surprise someone like Jay Feldman, founder of Beyond Pesticides, an advocacy organization that has been monitoring the impact of pesticides on people and animals since 1981. "We live in a toxic soup," he says, explaining that he receives reports daily from owners whose pets are suffering from ailments - vomiting, seizures, cancer - quite possibly caused by pesticides. "Pets, like children, have a small body size and are exceedingly vulnerable. We don't fully appreciate the impact of short- and long-term health effects when it comes to [them]."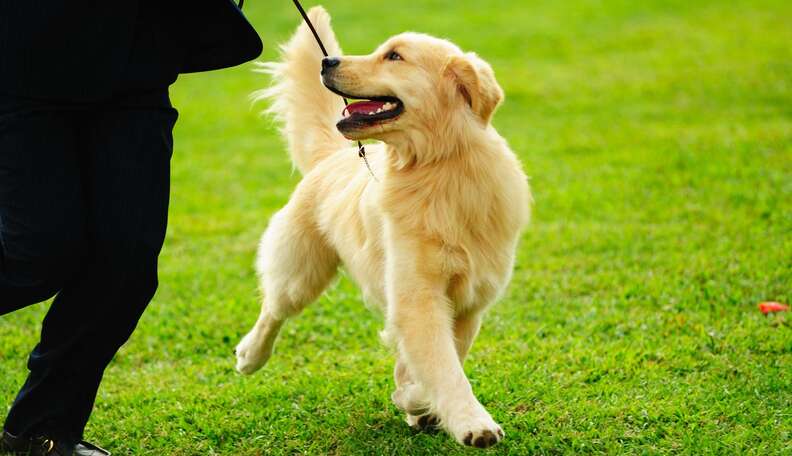 Common indoor culprits include insecticides like ant traps, which have chemicals that vapor into the ambient air, Feldman says. Then there are chemically treated carpets, which are absorbed through an animal's skin or paws (dermal absorption). And, of course, there are rodenticides, like rat poison, that a pet can eat. All of those things can lead to poisoning when they enter the bloodstream.
Outdoor pesticides are a whole other lot. "If an animal is in an area where there are highly treated lawns or golf courses, the dogs are getting a highly elevated level of exposure, depending on the area in which the animal is moving," he says. Soccer fields - those other suburban fixtures - are also problematic. In fact, says Feldman, "the areas where we tend to take our animals to walk and run tend to be the areas that can cause [the most harm]."
It's not just pets who are negatively impacted by pesticides. Wildlife is also struggling against man-made chemicals.
"It's scary and frustrating to see the toxicity of chemicals that are available over the counter," says Dr. Mark Pokras, a veterinarian at Tufts University's Cummings School for Veterinary Medicine, who is based at its on-site Wildlife Clinic.
Pokras told The Dodo that the animals he treats may be dying from an assortment of herbicides, pesticides and fertilizers that "any homeowner can buy at the hardware store" - like those that make a lawn greener or kill dandelions. He's seen rodenticides in hawks, owls and foxes, and points out that a wide variety of chemicals can seep into water sources and, in turn, affect fish and vulnerable amphibians.
Unfortunately, Pokras thinks the toxicity trend may only increase and he posits the animal deaths that he does see at the clinic are only a fraction of what is really taking place.
Says Feldman, "I think the pesticide issue in terms of exposure on a daily basis is not widely appreciated by the public."
Sinnott, who has seen many dog and cat patients suffering from poisons, suggests that pet owners may want to rethink fertilizing the lawn and placing poison in the home. "What I would like to say is this: Unlike drugs, pesticides are not strongly regulated, so you have to take the fact that it is being sold at Home Depot or some grocery store with grain of salt. Just because it is sold doesn't mean it is safe. And if you are going to use it, accept the fact that your pets will be exposed."
"And if you can't accept that," she says, "Then don't use them."
To find out more about pesticide use, Beyond Pesticides has a comprehensive list of towns and cities that are limiting pesticide use here, as well as a list of "Safer Choices," which can be found here. A list of particular chemicals that can harm pets can be found in this report by Pesticide Watch. Finally, a large database of chemicals - created by Pesticide Action Network - can be found here.