Circus Monkeys So Overjoyed To Return To Jungle It Leaves Rescuers In Tears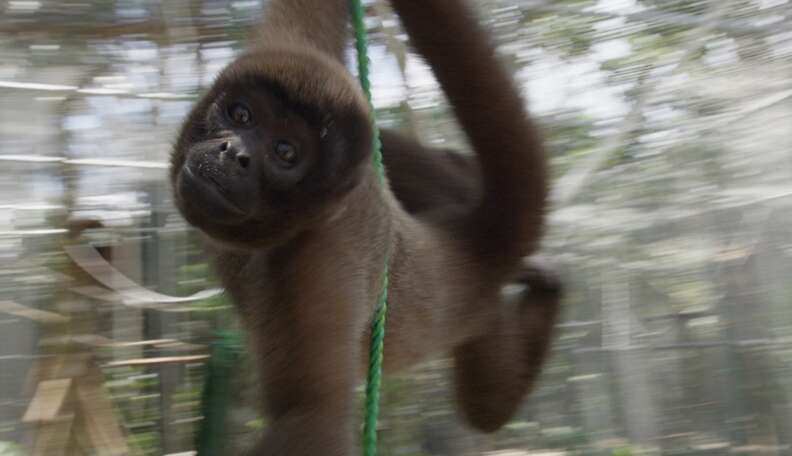 <p> Animal Defenders International<span></span> </p>
Pepe the spider monkey spent eight long years chained by his neck in a circus. His canine teeth had been brutally snapped off so he couldn't defend himself, and he was kept utterly alone, cut off from others of his social species.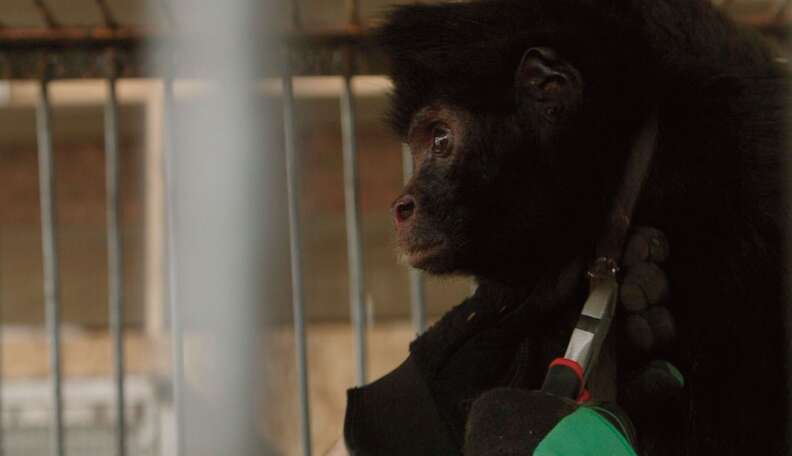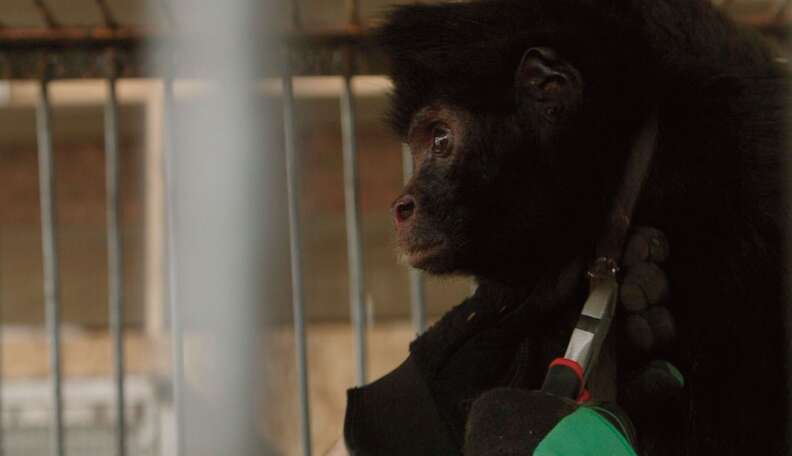 Now, Pepe and 38 other animals with stories just like his have been returned to the Amazon in a release so moving it left rescuers in tears.
"When we got to the end we all cried," Jan Creamer, president of Animal Defenders International (ADI), told The Dodo. "Their response was just wonderful. They ran all around, swinging on the vines - they were just fascinated by the trees."
The 39 monkeys, coatis and kinkajous were rescued over the past several months by ADI's Operation Spirit of Freedom, a concerted effort with the Peruvian government to crack down on illegal use of animals in circuses in the wake of the country's 2011 ban on circus animals.
Most of the animals had been snatched away from their mothers as infants and sold into captivity, likely after the mothers were killed so their babies could be seized. They had been kept alone, or rarely in pairs, often in abusive conditions.
For the past several months, as the rescues rolled in, the lucky animals have been kept at ADI's temporary shelter in Lima. Workers tried to help monkeys like Pepe recover from their often abusive stints in captivity.
"Just with us these past six or seven months he's learned a different kind of life," Creamer said. "That he could have freedom, and most importantly that he would never be hurt."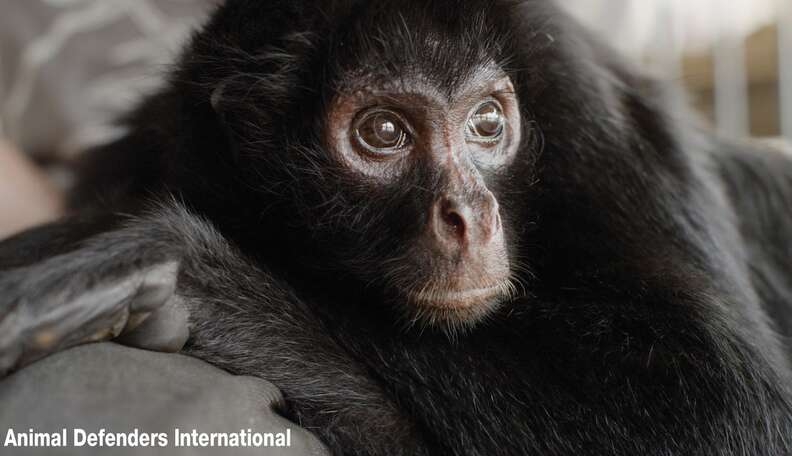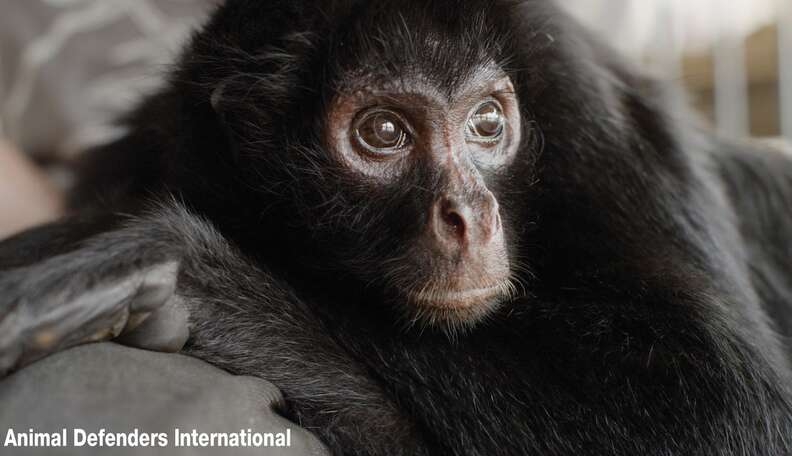 Last week, as Operation Spirit of Freedom came to a close, ADI finally transferred the 39 rescues to their new home: a huge enclosure at the Amazon jungle sanctuary Pilpintuwasi.
ADI workers packed the monkeys into traveling crates and, with the blessing of Peruvian first lady Nadine Heredia, the Peruvian Air Force stepped in to fly the special passengers the 600 miles to their new home. The navy also helped, allowing ADI to use their dock in the Amazon.
"They're very determined to make this law work, the officials," Creamer said of the circus animals ban.
After their long years in captivity, many of the animals were reluctant to return to cramped spaces like travelling cages. "We saw some little worried faces in the cages," Creamer said.
The ADI team held the little monkeys' hands through the bars of the cages, and fed the animals treats to reassure them during the long flight.
Every effort was worth it when they arrived at the sanctuary. Stepping out into their native jungle for the first time in years, many of the monkeys immediately knew they were back where they belonged - and the results were magical.
"You could see what you could only describe as joy on their faces," Creamer said. "They immediately ran up to the turrets so they could see what they could see."
One monkey named Cindy had an especially wonderful reaction. "She ran up to a tree and hugged it," Creamer said. "We did a lot of crying."
Pepe, on the other hand, was a bit more suspicious after his long time in captivity. It wasn't until ADI workers went into the enclosure with him that he was satisfied it was safe. He then gave Creamer a big hug and ran off to go "swinging about."
Their new home is a large enclosure in the Amazon rainforest, replete with added bonuses like ropes and other furnishings. "They've got a very rich environment," Creamer said. "There's a lot of jungle around there, beautiful natural habitats."
As many of the animals imprinted on humans and have no idea how to live in the wild, they unfortunately won't be eligible for total release - with the exception of a few spider monkeys who could be transferred to a rehab facility down the road.
But ADI is hoping that this new sanctuary will be the best of both worlds. They've removed anything that could be dangerous to the new residents - "They had no one to teach them," Creamer explained - but the monkeys will still have all the sights and sounds of their natural environment.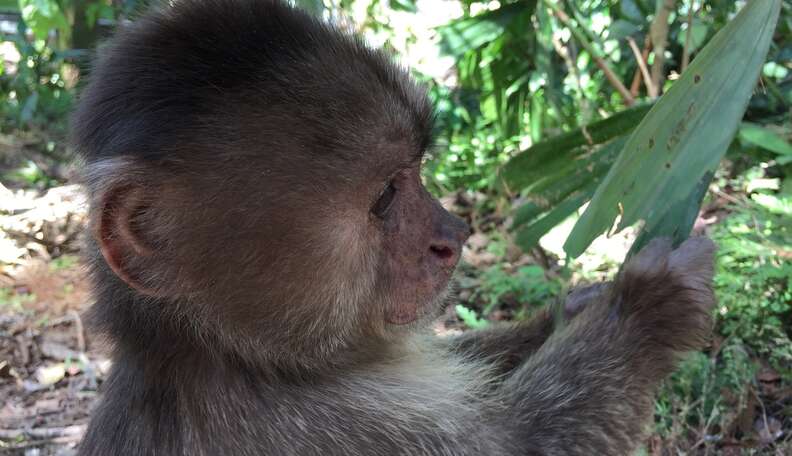 While ADI added some features to the enclosure, they also designed them to encourage the animals to live naturally. "They don't know how to build nests so we put some hammocks in there and put straw in them, so they get that at night they should build nests," Creamer said.
Perhaps most significantly, this new home provides the rescues with their first opportunity to live with others of their kind. As most of them were taken away from their parents as infants and kept in solitude for years on end, they know very little about living with other animals - which could prevent them from thriving in the wild.
"They don't really know how to behave, and they don't really understand the culture," Creamer said. "And that can be a problem for them."
Despite the challenges, "they've been really, really enjoying it," Creamer said of the monkeys' response to living with friends. In one heartwarming moment, a group of free-ranging red uakari monkeys came to visit their new neighbors, and the females began to groom each other through the fence. ADI hopes these wild monkeys will stick around, and help the new arrivals learn the ropes of living in the Amazon.
The group will continue to fund their care, but for now they're stepping back to let the animals live the lives they were taken from so many years ago. While they're happy to see their mission fulfilled, it's bittersweet to say goodbye after the long months spent rehabilitating them.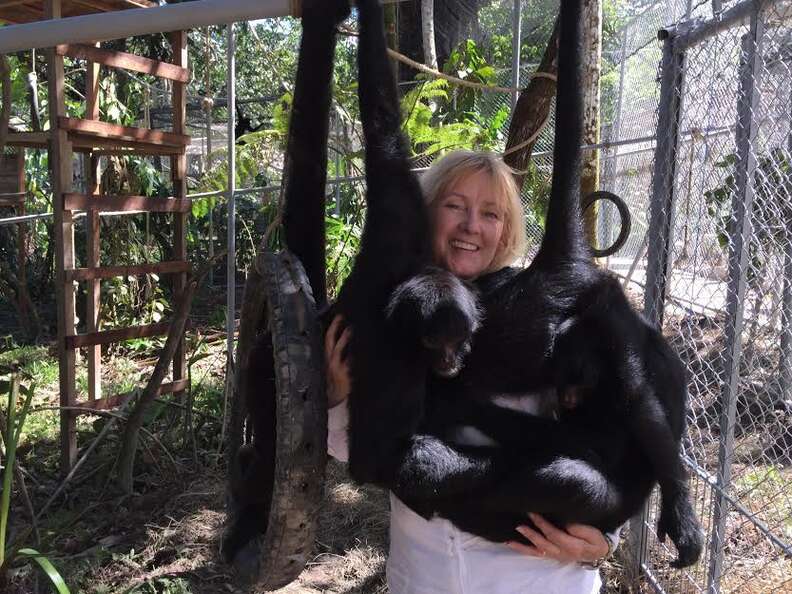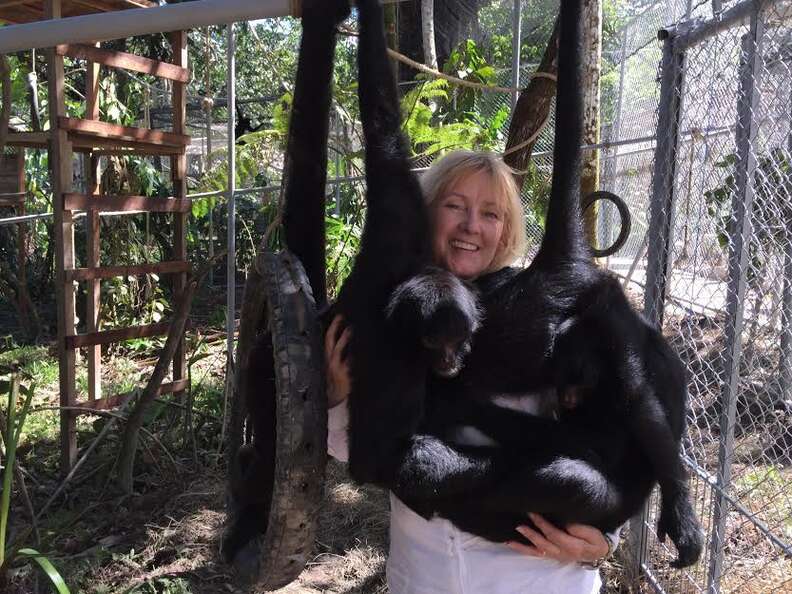 "Obviously we love them and care for them," Creamer said. "[But] they don't need us anymore."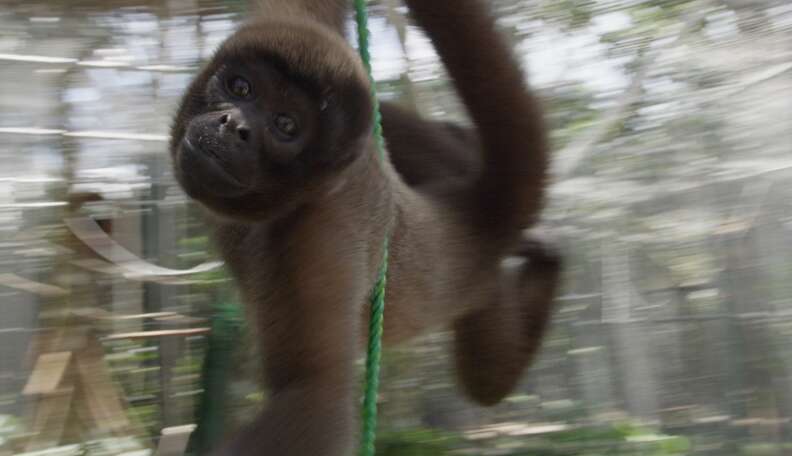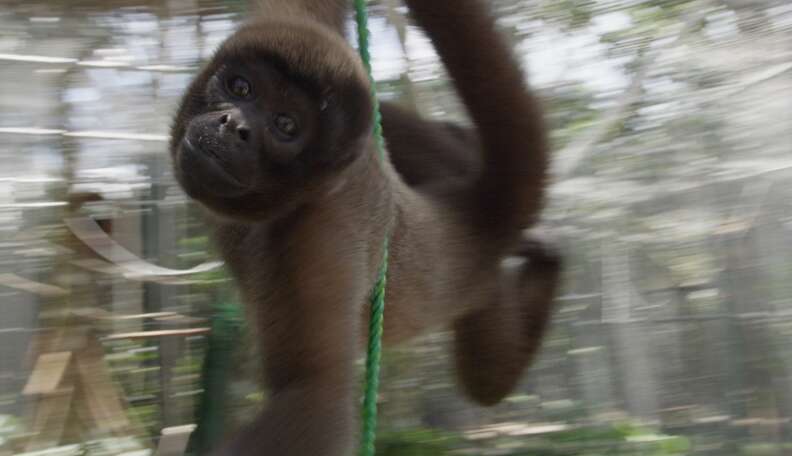 ADI still has 35 non-native animals - 33 lions, a tiger and a bear - who need to be rehomed. All were rescued from abusive and illegal circus conditions, and will be flown to Colorado's Wild Animal Sanctuary in June. The total cost for the rescue of the nearly 80 circus animals and relocating them is expected to be more than $1.2 million. If you'd like to to help with the rescue efforts, you can make a donation here.
Next year, ADI will turn its focus to Colombia and Mexico, both of which banned circus animals in the past two years.