Shelter Kitten Has The Uncanny Ability To Sense When Other Animals Need Care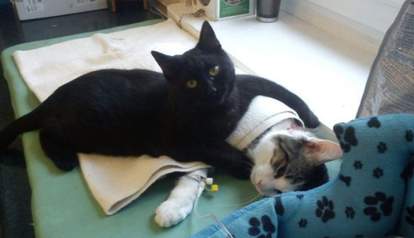 <p> <a href="http://www.reddit.com/r/cats/comments/32kf3d/the_incredible_nursing_cat_album_on_imgur/">Reddit/Poojabashki</a><span></span> </p>
Rademenes was brought to a clinic and shelter in Bydgoszcz, Poland, when he was only 2 months old, suffering from a respiratory infection.
He recovered and was adopted by veterinarian Lucyna Kuziel-Zawalich. Now he's a permanent fixture at the clinic, and he's displayed an amazing ability to nurse other animals, Polish news outlet TVN Meteo reports.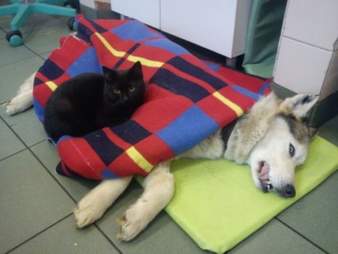 The black cat cuddles up to pets who are sick or recovering, sometimes even putting his arms around them.
Rademenes watches over the patients, licking their ears or just laying his head against them.