Every day, thousands of animals sit alone in their enclosures in shelters across the country, just waiting for someone to come and take them home. It can be hard for people to understand exactly what these animals go through, so one shelter decided to show them.
Cape Ann Animal Aid, a shelter in Massachusetts, recently held an event called Night Without A Family, where six participants came and spent a full 24 hours living in a kennel. The goal was to show people exactly what a shelter dog goes through every day, and to raise awareness for how important adoption really is.
"We hear a lot of people say that they don't want to visit the animal shelter because it makes them sad," Rebecca Baylies, director of development at Cape Ann Animal Aid, told The Dodo. "We do our best to not only shelter the animals, but to also find ways to engage them mentally, physically and emotionally while they await adoption. The saddest part is that the animals don't have families or homes of their own."
To really understand the life of a shelter dog, everyone participating in the event had the same schedule that a dog living at the shelter would have day to day. They each had their own enclosure that they lived in, and were brought out at various points throughout the day for different activities.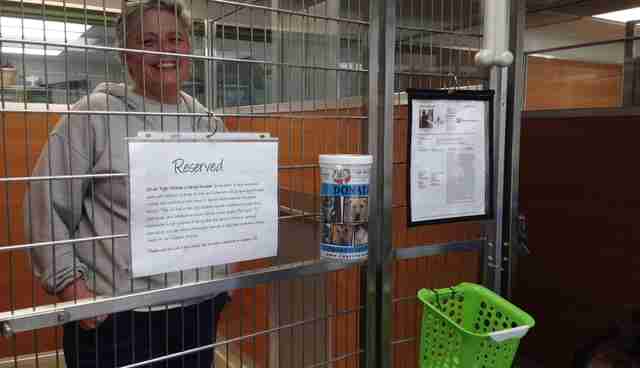 They had group playtime where they got to interact with other participants ...
... interactive snack time with special treat toys designed to help engage them ...
... and of course, lots of downtime.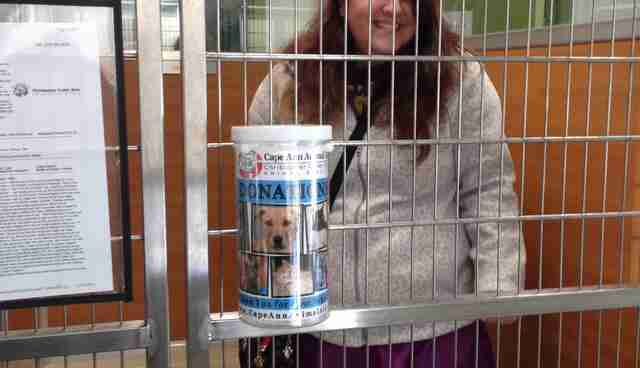 One lucky participant even got to go on an outing to Dunkin' Donuts (accompanied by one lucky dog, of course), just like some shelter pups get to do from time to time.
"Seeing the envy in the other participants helped everyone to really recognize how important those off-site visits are to the animals in our care," Baylies said.
Despite all the planned activities, the participants were still very aware of how lonely it can get in a shelter, and how much they missed having a warm home and a loving family.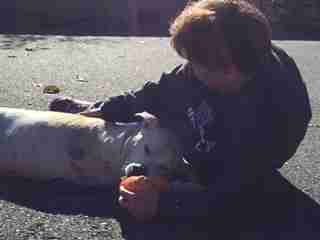 "There is a lot to do and see but at the end of the day, the animals still need homes," Baylies said. "That was the goal - raise awareness about animal adoption while also raising funds for our animal adoption program."
To welcome a pet into your home, check out Adopt-a-Pet.com to get started.