People Inject These Animals With Water So They Can Sell Them For More Money
This one barely survived.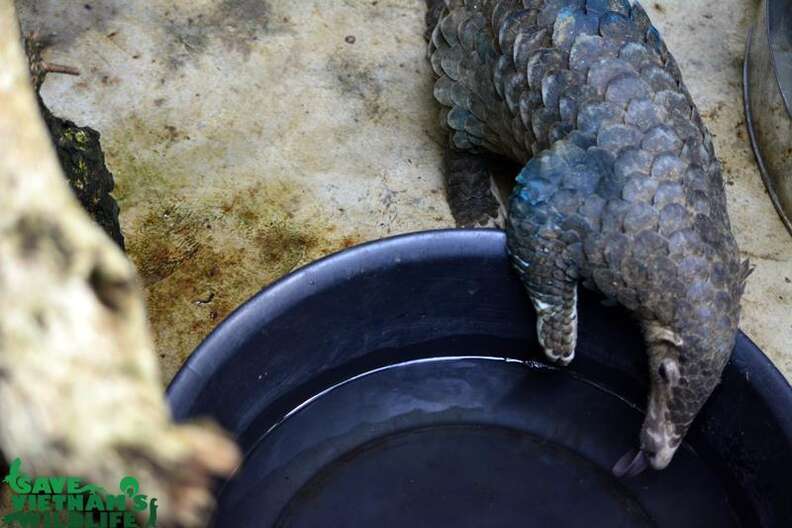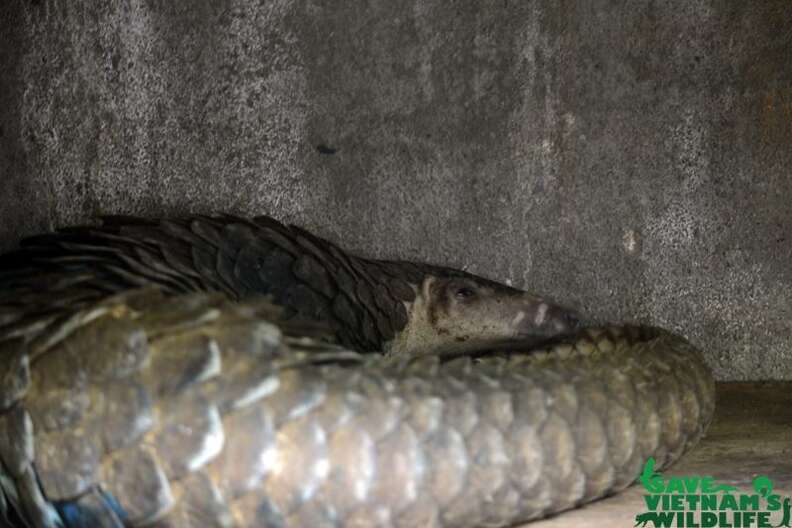 Recently, 50 pangolins were confiscated from wildlife traders in Vietnam's Quang Ninh province. And at least one of them, a pangolin known as PMWA16368, is really sick because of the weight-gaining techniques traffickers used on him.
He's currently being cared for by Save Vietnam's Wildlife - and rescuers have been worried since, at first, he showed no signs of thirst or appetite.
But finally, things started to turn around for him.
Just this week, he woke up in the middle of the day (which is unusual for pangolins, since they're nocturnal), and went to get a drink of water.
"Hopefully he will get well soon enough to be release as we plan our next release within a month," Cong said.