Eagle Saved From A Hunter's Trap Is Cradled By His Rescuer
"I love helping these animals."
A golden eagle who got caught in a hunter's trap in the woods of western Pennsylvania could have died if he didn't get help fast.
Luckily, people found him and brought him to Skye's Spirit Wildlife Rehabilitation Center in Harrisville, Pennsylvania. He was put under anesthesia for treatment for his painful foot injuries.
"We're going to work on physical therapy to get that foot working," Skye's Spirit wrote soon after the eagle was admitted. "Our awesome vet, Dr. Palumbo at Franklin Animal Clinic, worked on him and we have a solid plan to help him."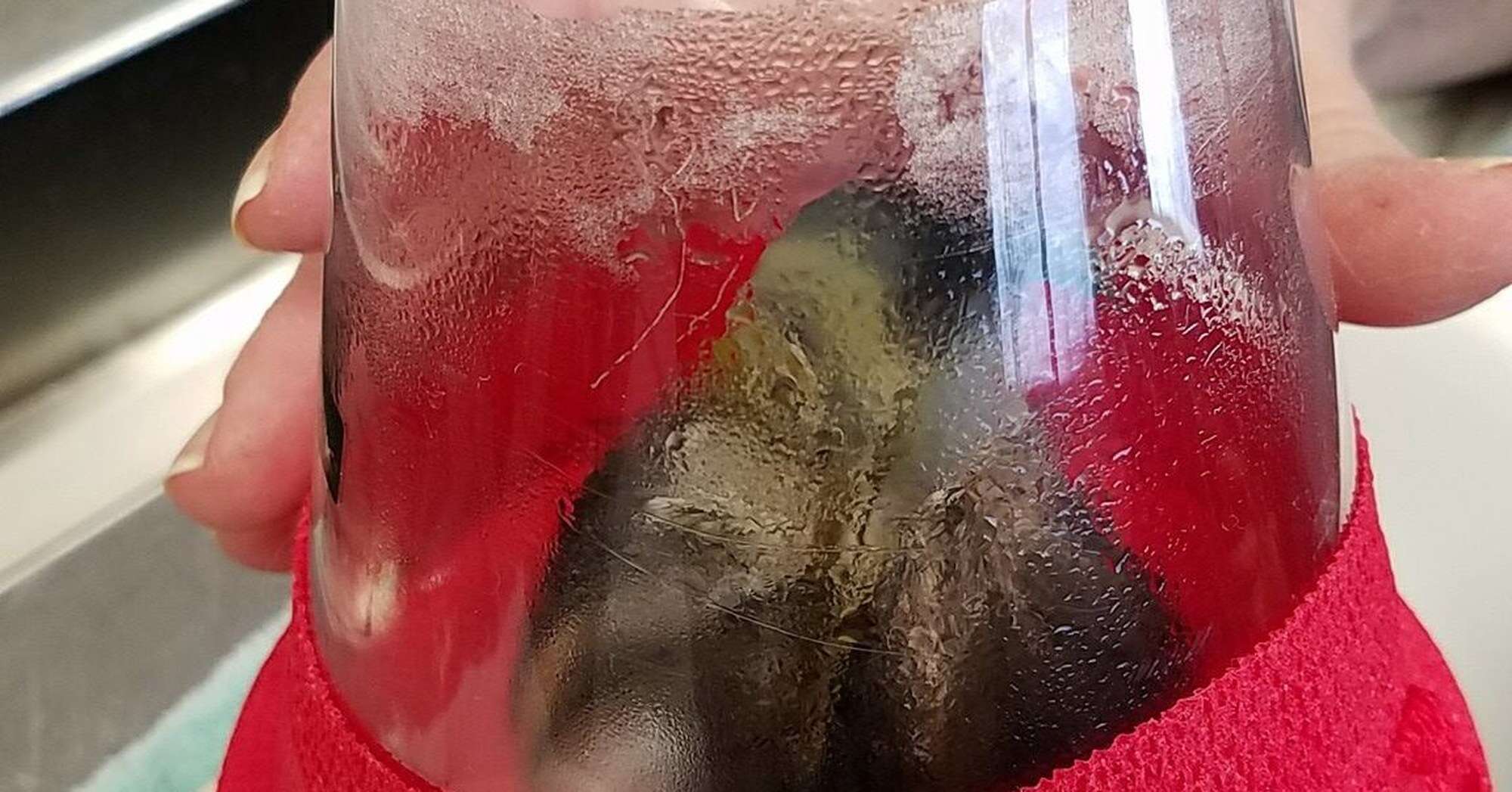 The eagle was exhausted with fear from the ordeal, and his foot was torn up and bloody from the trap.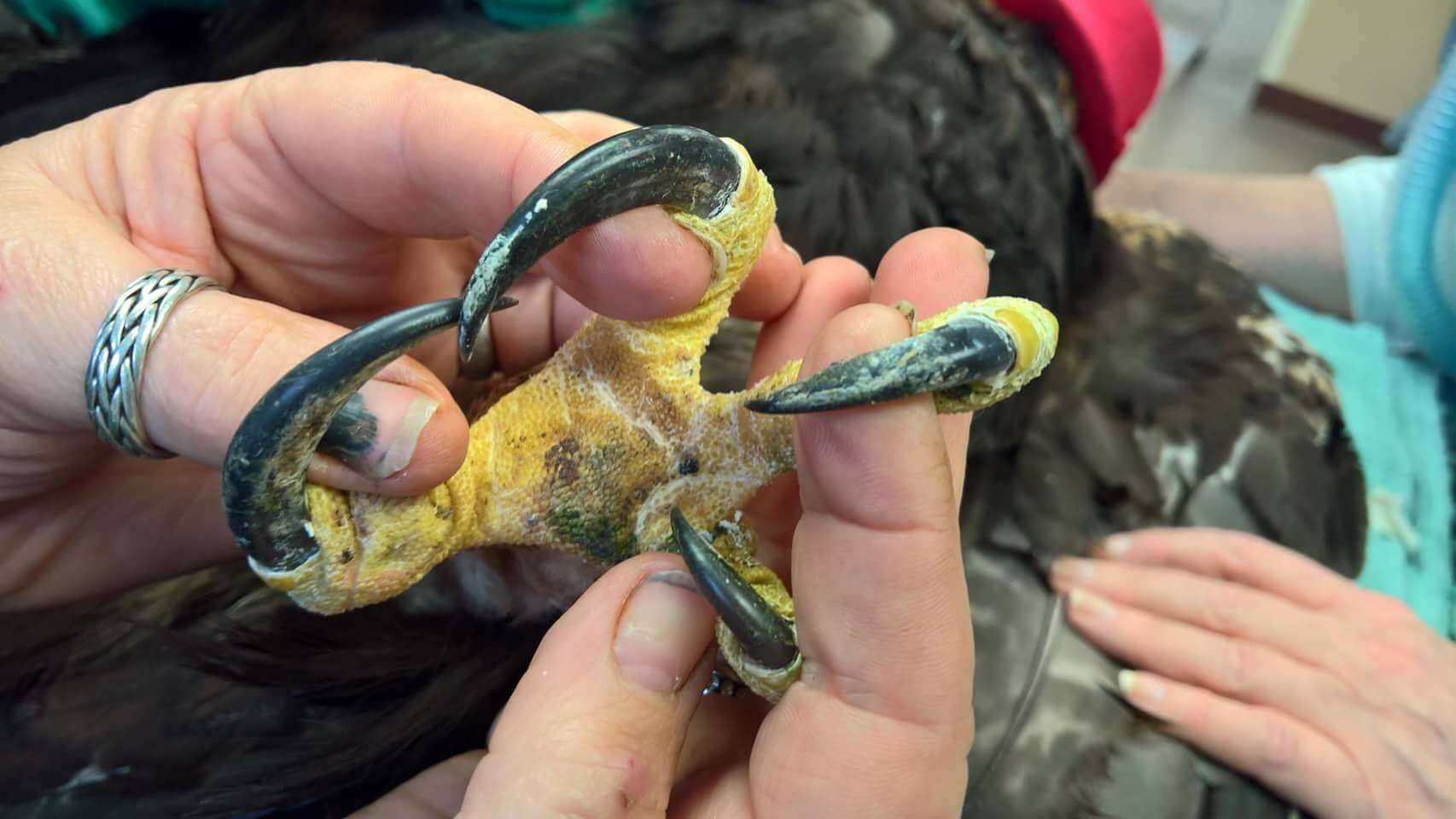 Traps used for hunting are designed to catch wild animals like foxes and raccoons, often for their fur. Sadly, the animals for whom the traps are intended often suffer agonizing hours before being found and killed. And too often, other animals, like this golden eagle, as well as cats and dogs, become victims of these devices.
Rehabilitators tended to the eagle's wound, cleaning it up and wrapping it in a little blue bandage.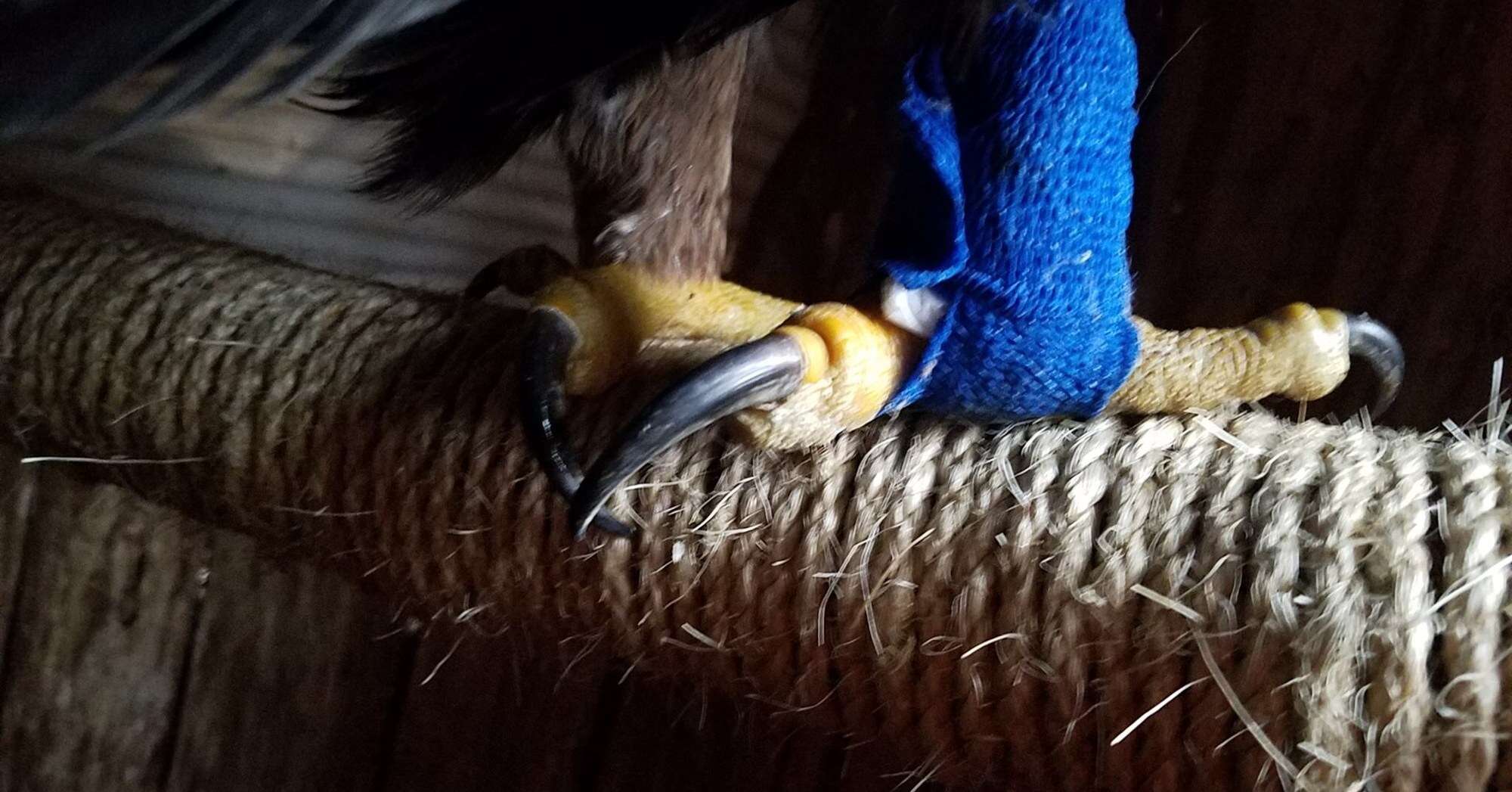 As he was waking up from anesthesia, Maryjane Angelo, a wildlife rehabilitator at Skye's Spirit, cradled him in her arms.
"I didn't know one of the techs at the vet office had taken the picture til she sent it to me," Angelo told The Dodo. "[It] made me cry, too! I love helping these animals."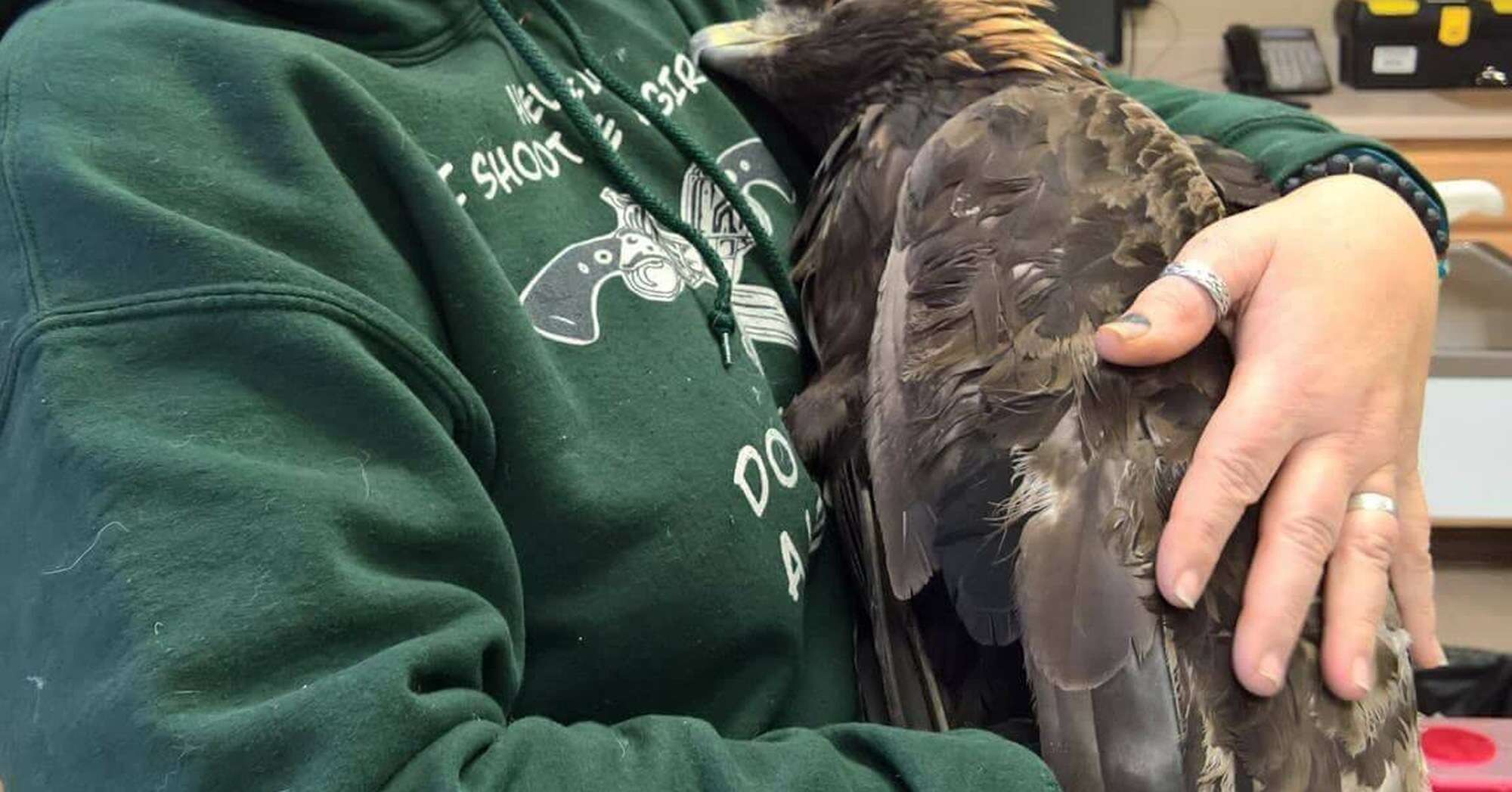 The eagle has since retired to his own recovery area at the center, where he can gain his strength.
"I monitor him with a video camera," Angelo explained. "Once the wound closes completely we'll move him to a larger enclosure so he can exercise more."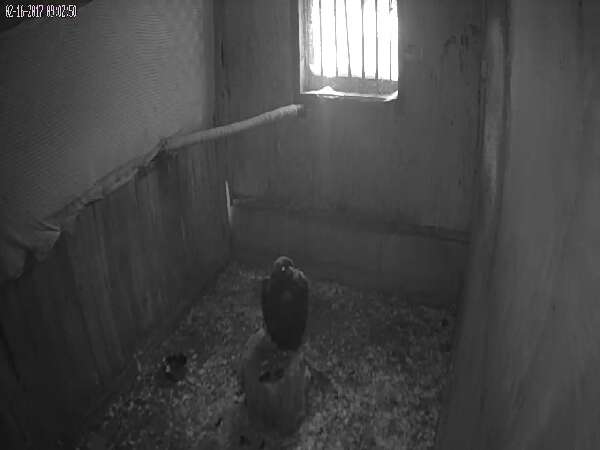 Since the eagle's rescue occurred just a few days before Valentine's Day, people started sending some very sweet wishes along with money to help with the eagle's recovery.
"Happy Valentine's Day to you and all the injured wildlife currently in your care," one contributor wrote. "You are an angel to those dear sweet ones."
To help this eagle's recovery, you can make a donation.