This lamb and his new goat best friend turned out to be an incredibly perfect match.
Patches is the first lamb ever taken in by the Carolina Waterfowl Rescue, based in Indian Trail, North Carolina. The rescue mostly caters to birds in need, but is also the only rescue in the region that takes in farm animals.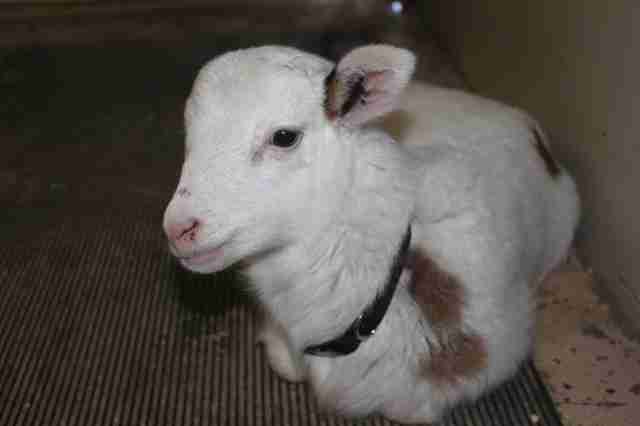 Patches, who is just over 2 months old, arrived at the rescue just in time this February - he was one sick little lamb suffering from digestive problems and had to be rushed to the vet immediately.
"He was grinding his teeth, which is a sign he is in pain," Jennifer Gordon, executive director of the rescue, told The Dodo.
Thankfully, Patches recovered quickly and got right back to what lambs do best - hopping and trotting about ...
... especially during meal time.
He also became very comfortable with the caretakers at his new home.
Even so, Gordon said, Patches was in need of companionship from animals like himself - at the very least, another small animal with four legs.
"He was lonely," Gordon said. "So we placed an ad on our Facebook page for people to keep an eye out for an animal needing rescue who could be a friend for Patches."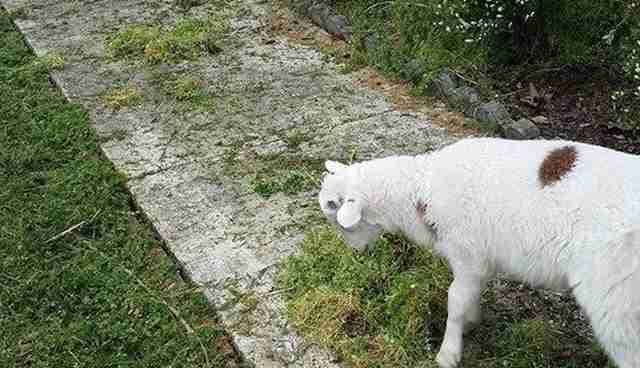 That's when the Triangle Chance for All farm animal sanctuary got in touch concerning two goats in need of a forever home - a mother and her son, to be exact.
Gordon said she was told that the previous owners of the goats were dealing with health issues and could no longer care for them.
So Gracie and her 4-month-old baby, known as Lil' Joe, came to the Carolina Waterfowl Rescue. Little did Joe realize, however, that not only was he getting a new home, but a new best friend for life as well.
Gordon said the two animals were given time to get to know one another and were at first kept next to each other in separate enclosures ...
... but once they were both let out together, they became friends instantly and just couldn't stop playing.
In true sheep-goat fashion, their version of playtime involves quite a bit of head butting, in between the running and bouncing ...
... but Patches and Joe have had their tender moments as well.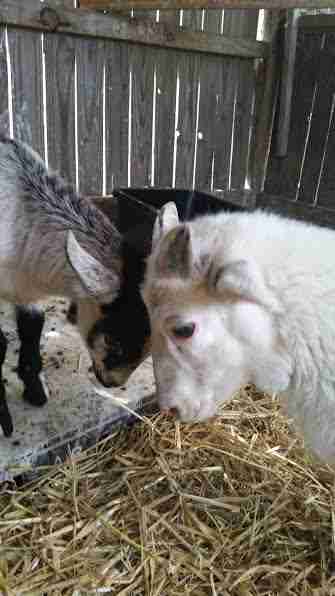 Now these two can grow up to become an unstoppable sheep and goat power duo, together.
Carolina Waterfowl Rescue
See more of the first time Patches got to play with his new friend:
You can keep up with their adventures on Facebook. Want to help the Carolina Waterfowl Rescue continue doing good work for animals? Consider making a donation here.