Bear Who Spent Years Living Off Beer Looks Completely Different Now
"He looks very pretty."
Five months ago, life was a living hell for a bear named Pashuk.
He lived inside a filthy metal cage next to a restaurant in Albania. A heavy chain wore into his neck - it had been there for so long, the metal had grown into his skin.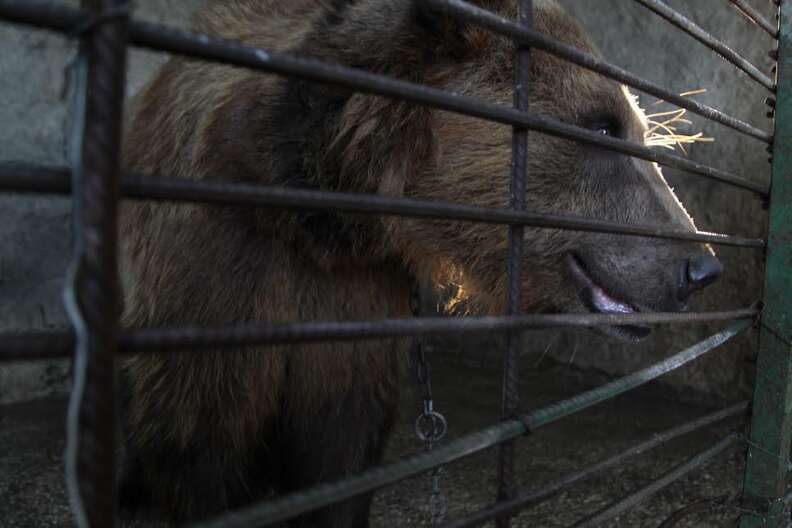 The only attention Pashuk got was from people who came out to take pictures with him, or give him bottles of beer. Oftentimes, beer was the only sustenance Pashuk received - that, and little bit of bread.
Pashuk wasn't the only bear who lived in such horrible conditions - two other bears, Tomi and Gjina, were held captive at the restaurant. They were known as "beer bears."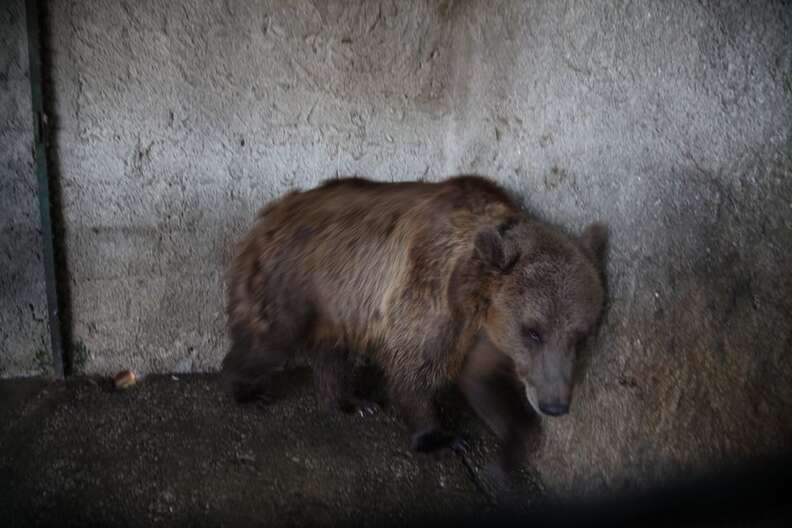 When Pashuk first arrived at the bear sanctuary, he was quite reclusive, spending more time inside his sleeping enclosure than out of it.
But now, he's acting like a different bear. He loves eating, exploring the grass, swimming in the pool and playing with the enrichment activities the sanctuary staff set up for him.
"He's in very good shape and good health," Albana Hoti, the chief keeper at the sanctuary, told The Dodo. "He looks very pretty now. There is a big difference between Pashuk in the cage and Pashuk now."
Tomi and Gjina are also happier and healthier.
"Tomi is just really quiet and he loves to lay down all the time, and he enjoys everything - the sun and the snow," Hoti said. "Sometimes he's quite active, and he likes to climb the wooden structures that we have in his enclosure."
"Gjina is really quiet - she doesn't do that much stuff," Hoti said. "Lately she is going in the pool, and she's trying to find out the way to communicate with the other bears next to her enclosure."
Gjina is the youngest of the three bears and, for Hoti, her transformation has been the most remarkable.
"Gjina was fed maybe 20 beers per day when she was in the cage next to the restaurant," Hoti said. "She was eating some bread, but nothing more."
This heavy alcohol consumption - combined with the stress of captivity - had given Gjina severe anxiety.
"Gina would sometimes get stressed without any reason," Hoti said. "And before, Gina was afraid just to touch the water in the pool."
But now Gjina spends her days bathing in her pool - and running in the grass.
All of the bears do that, in fact.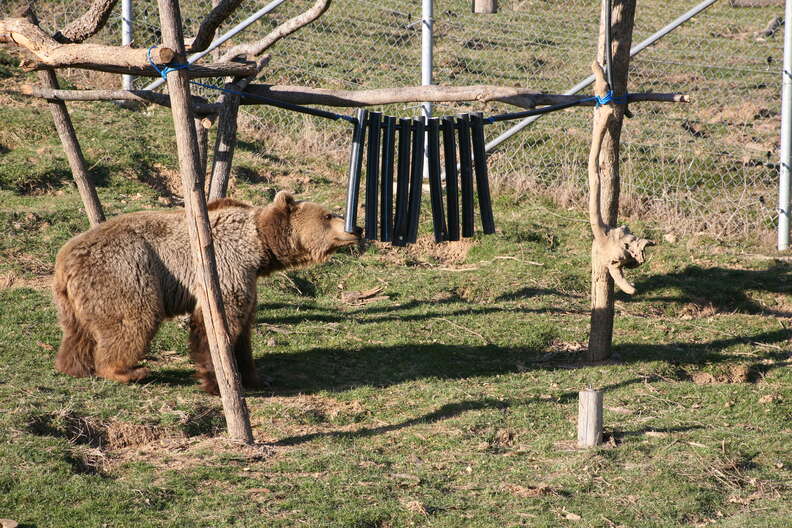 "The most amazing thing to see is how they run in the enclosure," Hoti said. "Since the first day, since they touched the grass, they were very happy, and you could see their faces smiling."
While the three bears live in separate enclosures for the moment, Hoti thinks Pashuk and Gjina might be a good match, and they're hoping to eventually introduce them.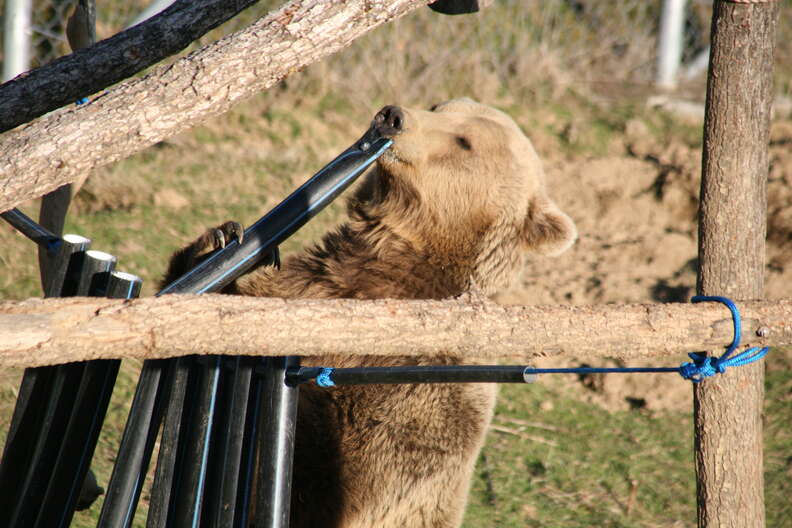 "We have to look at them for awhile, and then to decide," Hoti said. "But the plan is to introduce them, if possible."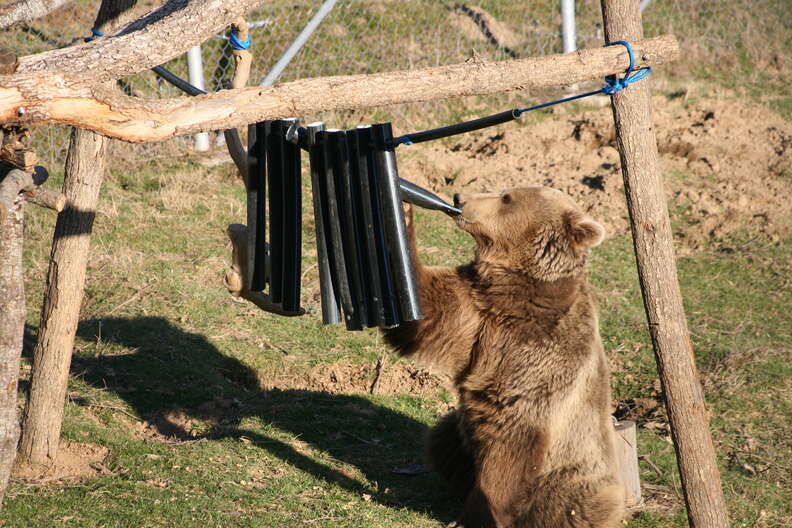 Pashuk, Tomi and Gjina have lived at the bear sanctuary for over five months now, and Hoti says that it's been a pleasure to watch them enjoy their newfound freedom.
"They are real bears now," Hoti said. "They're not treated badly anymore. They look perfect now, compared to the time when they were in cages."
While these bears have gotten their happy endings, there are other bears in Albania who still need help. You can support them by signing this petition.
You can also make a donation to Four Paws to support Pashuk, Tomi and Gjina's future - and help rescue more bears like them.