Sometimes, a dog needs to make her own case for being rescued.
Up until this week, Jason Flatt only knew Cascade's story through what staff at Fulton County Animal Services in Georgia had told him.
"They were looking for a rescue [organization] for her," Flatt, founder of Friends to the Forlorn Pitbull Rescue, tells The Dodo. "They sent me pictures of her X-rays and I'm like, 'Yeah, that dog is ... there's nothing you can really do for her."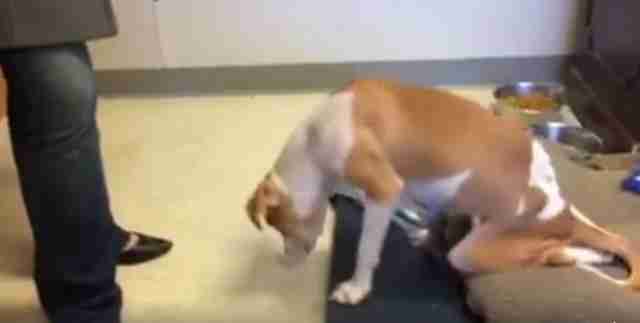 "Her back was broken," Flatt explains. "She's completely paralyzed in the back end. She has no control over her bowels. And she can't pee on her own."
Cascade had been at the shelter for around three months. Staff had fallen in love with the dog, pushing back her euthanasia date as long as they could, while dialing rescue after rescue to see if anyone could help her.
"This was the shelter favorite," Flatt says. "They were having a really hard time having to put the dog down. They reached out to every group they deal with. Nobody would touch her."
And Flatt's rescue - a group that specializes in difficult cases - had no space for the dog.
In fact, Flatt had nearly forgotten about Cascade when he stopped in at the shelter for a visit this week. Flatt had been called in to look at another dog.
But shelter staff leapt at the chance to introduce him to Cascade.
"They let her out of her little room and she came flying over to me, dragging her legs," he says. "She was kissing my face and wanting to play. And I was like, 'This dog has a zest for life.'"
Cascade had made her case to live. And it was overwhelmingly convincing. Flatt immediately thought of the one person in his foster network who might be able to take Cascade home: a woman named Sunshine Coats.
After all, she had already taken in a special-needs dog a few years ago.
So Flatt sent her a video of Cascade.
Her reply? "I want her now."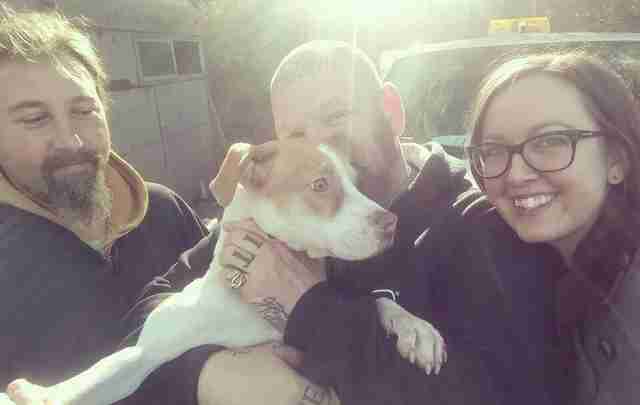 And so Cascade, the dog no other rescue wanted to touch, took things into her own hands.
Now, she has a foster mom who knows just how to take care of her. And a new best friend in a dog who's a lot like her.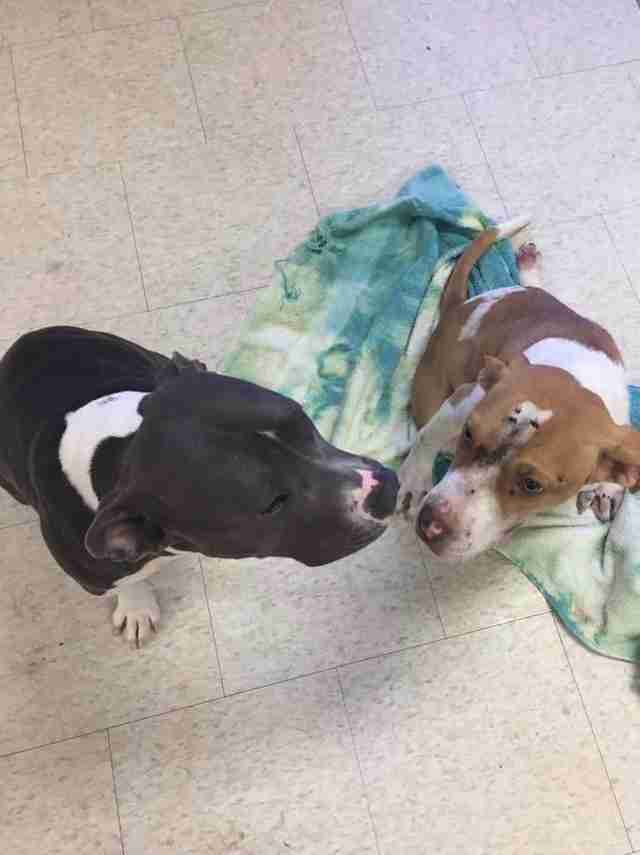 Cascade's journey is just beginning. Soon, she will be undergoing surgery that promises to give her more mobility and an even better handle on her all-new life.