Dog Who Can't Walk Teaches His Baby Brother How To Crawl
They also share a stroller.
Everyone in the Cherney household knew a baby was on the way.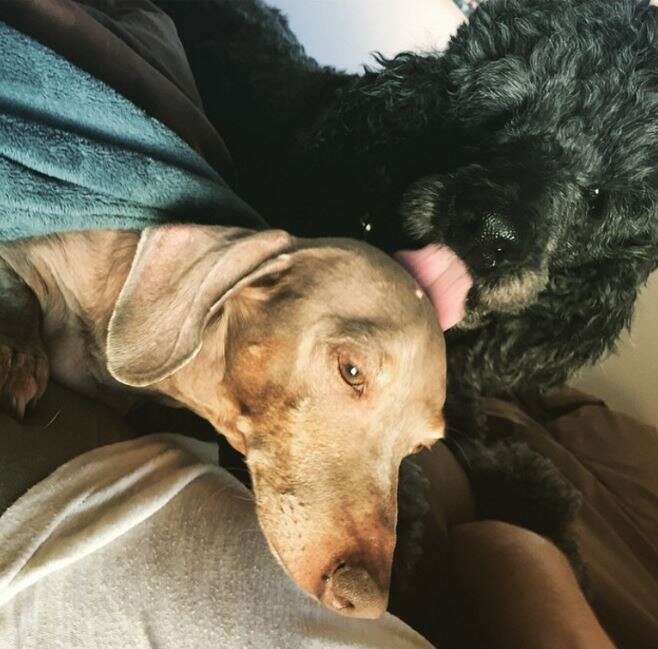 But of all the dogs, Artie seemed the most excited about the incoming baby.
When Sadie sent baby blankets home from the hospital - hoping to get the dogs used to the scent - the dachshund would drag them back to his bed and snuggle up to them.
When baby Ben finally arrived at the family's Greenville, South Carolina, home, it quickly became obvious that Artie's feelings for Ben were mutual.
"Since Ben has been able to recognize our dogs, he's always had an affinity towards Artie," Sadie tells The Dodo.
"As Ben got older, he started seeking Artie out, and once Ben realized that Artie was short enough to lick him on the face, the friendship was set."
Of course, the family's other dogs embraced little Ben.
But Artie just refused to let him go.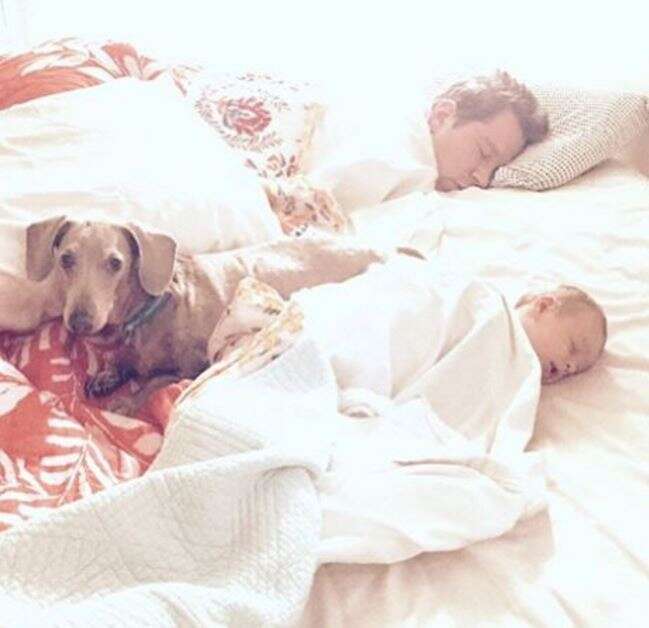 Maybe he connected with Ben so powerfully because the tiny dog, in many ways, had already been the baby in the family. The Cherneys had adopted him from a friend four years earlier, after the dog had injured his back and lost movement in his lower body.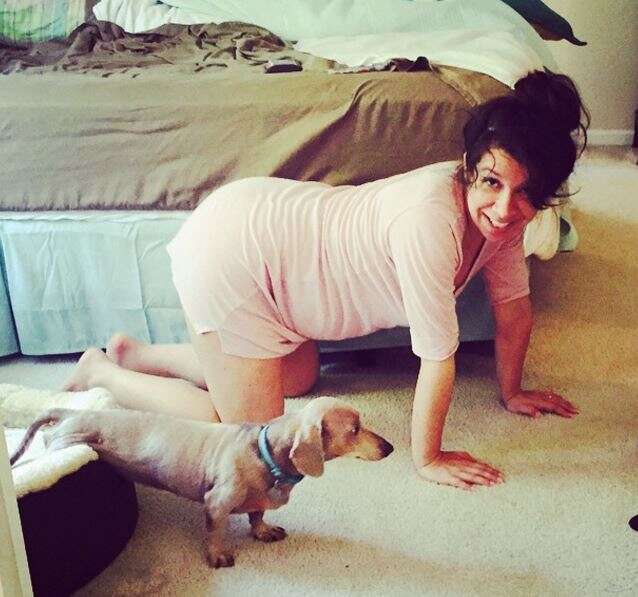 "Before we had Ben, people told us that Artie was like our human child," Sadie says. "Because he's partially paralyzed, his special needs required a little extra attention, and we often say he helped us transition to being parents of a newborn."
When Ben came along, the Cherneys found themselves with two babies. Artie would ride in Ben's stroller with him.
The pair even raced each other - both of them, of course, crawling.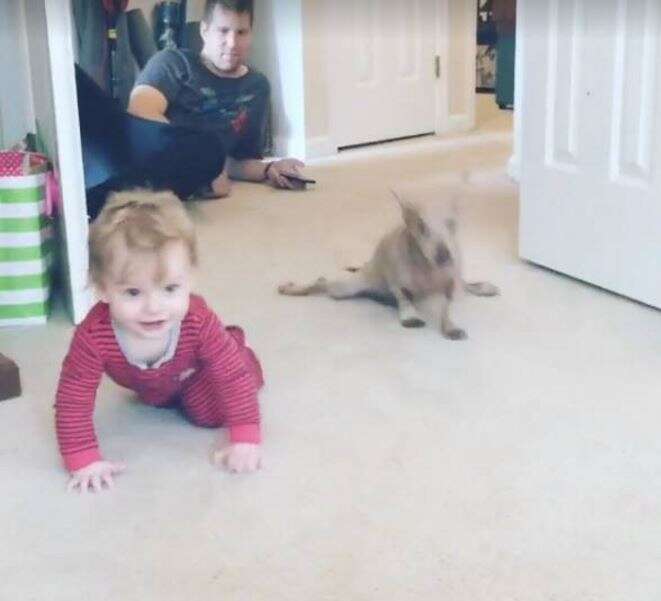 "We joke that Artie was the inspiration for Ben to crawl," Sadie says. "Like most toddlers, Ben has wild moments, but he's always gentle with Artie.
They ate together.
"Once Ben realized that he could feed Artie his food - an enormous treat, our dogs never got people food before Ben - their friendship was set in stone," Sadie says.
But Artie's enthusiasm for people food never trumped his gentleness toward Ben.
"Artie is so careful with Ben's little fingers," Sadie explains. "Not to mention, they both know they're not supposed to be sharing food, so it's like a stealth mission for them."
One thing that Ben and Artie don't hide is their love for each other. They wear it on their sleeves.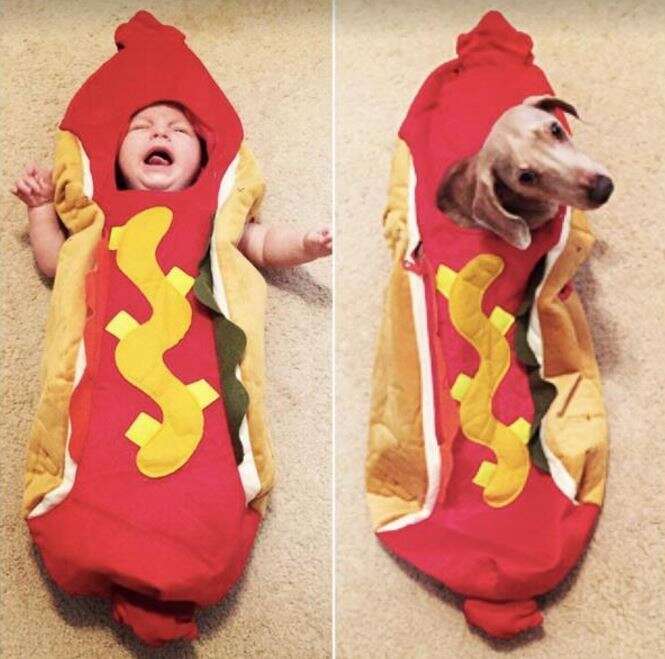 And, although Artie and Ben are at different ends of the age spectrum - Artie is 12 years old now, while Ben is just 15 months - it's hard not to imagine they were born to be together.
Follow the adventures of Artie and Ben on Instagram.