Polite Panda Seen Using Crosswalk On Evening Stroll Through Town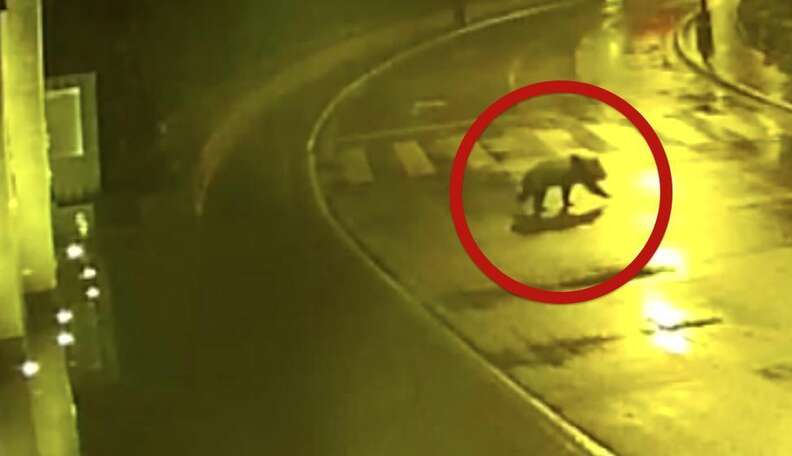 <p> <a href="https://www.youtube.com/watch?v=eKv3OZFm8JM">YouTube/CCTV News</a> </p>
Giant pandas may be some of the most iconic animals on the planet, easily recognized from the countless photos and videos taken of them in captivity. But chances are you've never seen one quite like this.
Chinese social media has been abuzz in recent days after footage emerged of a wild panda taking an evening stroll in Wenchuan city. The curious scene was captured early Friday morning by security cameras, showing the animal moseying through the quiet streets, even making use of the designated crossing zones.
Experts told China's Sina news that the panda appears to be a healthy, sub-adult panda who likely ventured into the area from the adjacent Wolong National Nature Reserve. It was later determined that the animal-about-town was able to make his way back into the forest without incident.
The security guard who first noticed the panda on film told reporters that panda is "worthy of a national treasure, but also know[s] to comply with traffic rules." (Translation by Google.)
As the Global Times reports, this is the first such sighting of a wild panda in Wenchuan city, and it's an encouraging sign that the endangered species' habitat may be expanding.