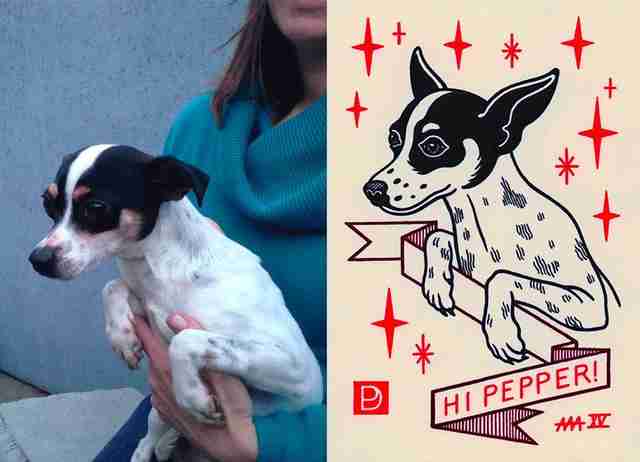 Oakland Animal Services hopes the eye-catching pieces, which will be on display at the shelter and in a cafe downtown, will get the attention of potential pet parents.
The shelter is calling the campaign "Home Is Where The HeART Is," and anyone who takes home one of the painted pups gets to take home their new pet's portrait, too.
The shelter matched the artists to their adoptable pet muses with the help of Oakland ad agency Arson.
In addition to this special campaign, Oakland Animal Services will also be waiving adoption fees for all of their animals during Valentine's weekend. So if you're near Oakland and you're ready to open your heart and your home to an animal, now's really the time.