Call it a close encounter of the cetacean kind: Paddleboarder Rich German cruised past this giant blue whale two miles out from Laguna Beach, Calif., in September.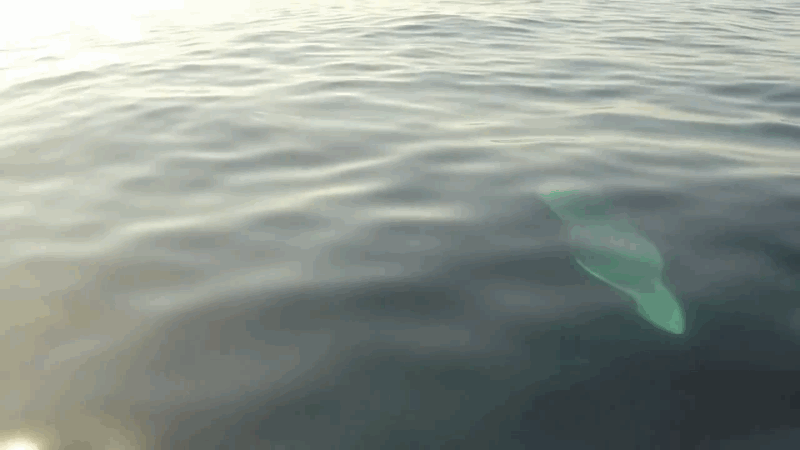 German dips his camera underwater to catch a glimpse of the largest animal on the planet.
The paddleboarder calls this "some of the rarest footage you'll ever see of these mystical, sublime creatures," reflecting on the decline of the blue whales - whale populations were hit hard by commercial whaling up until the turn of the last century.
Globally, blue whales still exist far below historic numbers, and are listed as endangered under the U.S. Endangered Species Act. But in certain areas, these whales are faring better. Earlier in September, for example, the recovery of the blue whales who live off the southwestern U.S. coast was heralded as a "conservation success story," with California whales rebounding to about 2,200 strong.