Metallica has amassed a loyal following of hardcore fans throughout their long career making music steeped in overtly aggressive imagery, but the real-life violent behavior of the band's frontman offstage is leading many would-be headbangers to shake their heads in disgust instead.
More than ten-thousand people have signed an online petition calling for Metallica to be dropped from the upcoming Glastonbury music festival in Scotland in protest of lead-singer James Hetfield's love of shooting bears -- which many say is incompatible with the spirit of the event.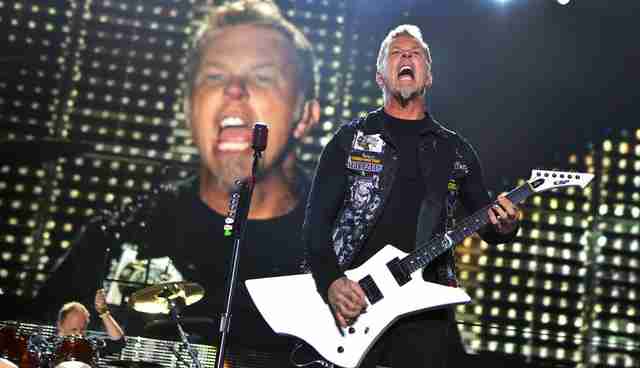 As a member of the NRA, Hetfield has been a well-known figure in the world of big game hunting, but his passion for the bloody 'sport' recently came under broader attention after it was announced that he would narrate a new History Channel series, called 'The Hunt', which will focus on the killing of Kodiak bears in Alaska.
The anti-Metallica sentiment has erupted on social media as well. One Facebook page called "Remove Metallica From Glastonbury Festival" has already gathered more than 15,000 followers.
"I doubt very much that James Hetfield is the first high profile Big Game Hunter to grace Glastonbury's stages, I'm sure there have been many," organizers wrote in a post.
"I do however doubt that any of them have had a prime time History Channel show promoting his view that Big Game Hunting is a good thing to do on at the same time. This double exposure gives his views extra publicity and acceptability and this is where we can have an effect."