Oscar-Winning Director Links Terrorism To Elephant Poaching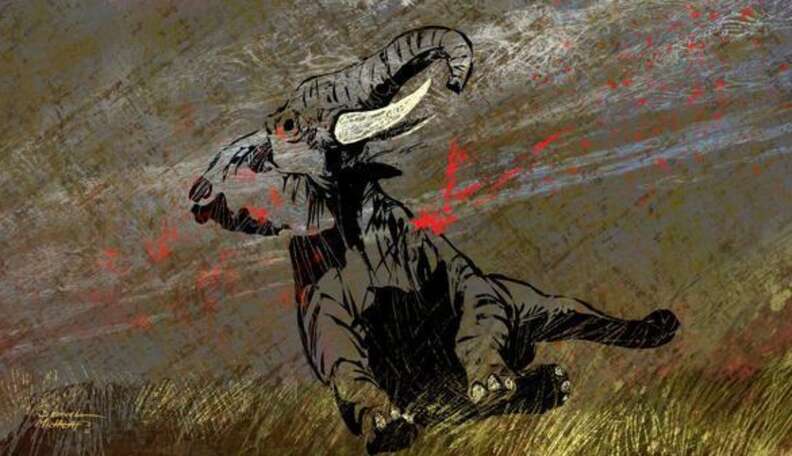 <p><a class="checked-link" href="https://twitter.com/lastdaysofivory/status/540502599712382976">Twitter:@lastdaysofivory</a></p>
Poachers and terrorists, at first glance, may seem to occupy two separate but equally evil realms. But with the ivory they plunder, poachers - either from direct trade or through a chain of money that stretches across international borders - allow terrorist groups to purchase weapons and other goods.
In a new short film, Oscar-winning director Kathryn Bigelow (of "Hurt Locker" fame) takes an unflinching look at the way the ivory trade supports acts of terror against humans while killing off elephants in massive numbers.
Poaching represents "the diabolical intersection of two problems that are of great concern - species extinction and global terrorism," Bigelow told Time, which premiered the three-minute film Thursday. "Both involve the loss of innocent life, and both require urgent action."
Due to the ivory trade, four elephants are killed every hour; over the past three years, 100,000 pachyderms have been killed for their tusks. As actor Jessica Chastain, who starred in Bigelow's "Zero Dark Thirty," notes: