Zebra Who Lost Her Mom Is SO Happy About Her New Family
It includes antelopes, a baby buffalo and a hippo!
Ngulia didn't have an easy start in life.
After her mother was killed by poachers for her meat, the little zebra had no one in the world to care for her.
But when rescuers from the David Sheldrick Wildlife Trust (DSWT) in Kenya heard of an orphaned baby zebra, Ngulia's luck began to change.
This was back in January of 2014, when Ngulia was so small that she still had to be bottle-fed. Rescuers brought Ngulia to the DSWT orphanage, where many orphaned elephants and rhinos grow up and learn how to be wild after their parents have been killed.
But it isn't just elephants who live at the orphanage.
"While we might be best known for our work to rescue orphaned elephants and rhinos, we will rescue any milk-dependent orphaned wild animal in need of our assistance, including zebra, eland, kudu, buffalo, oryx and even a hippo," Amie Alden, spokesperson for DSWT, told The Dodo.
Like the orphaned elephants and rhinos, these other baby animals animals are rescued with the aim of being reintegrated back into the wild when they're fully grown.
"Given that all our facilities are within protected areas, surrounded by nature to hone their natural skills, this transition happens quite naturally," Alden explained.
So when Ngulia arrived, she was about to meet the people and animals who would become her new family for the next few years.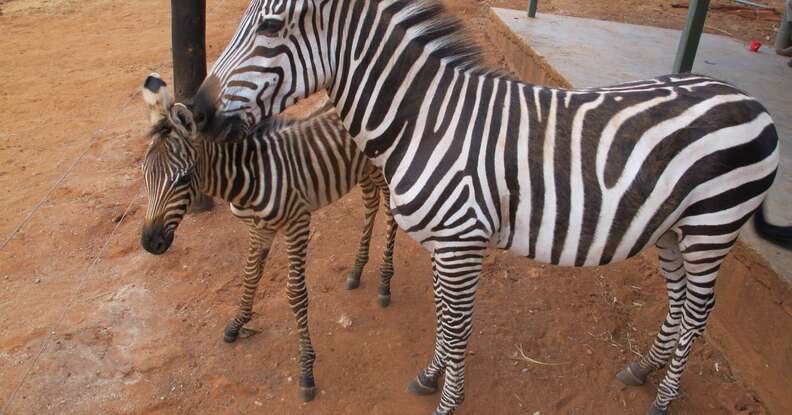 "She was taken under the wing of older male orphaned zebra, Lualeni, who has since returned back to the wild," Alden said, adding that Lualeni still lives close by.
And as Ngulia grew, she started following in the hoof-steps of her friend Lualeni, taking on a leadership role among her group of friends, which include elands (a kind of antelope), a buffalo and a hippo.
"To see her maternal instinct as she cares for her motley herd is very sweet," Alden said.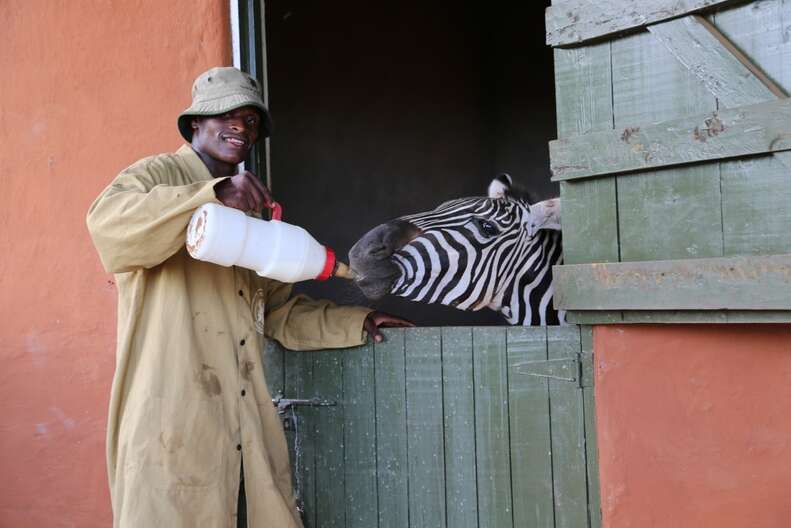 Now, Ngulia spends her days grazing with her family, gradually learning how to live in the wild again when she's ready.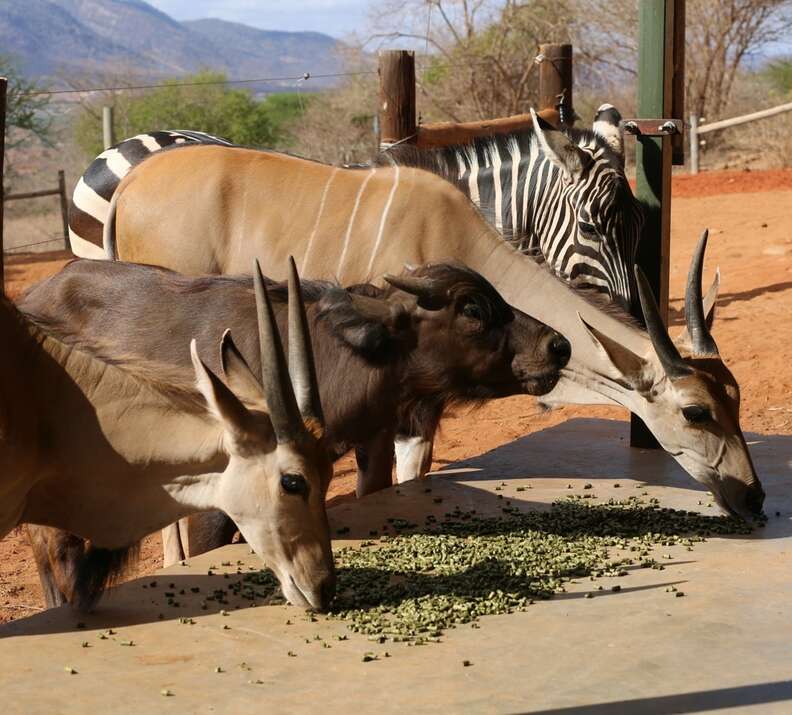 Ngulia didn't have the best start in life, but now that she's safe, she's all smiles.