Family Tears Down Its House To Save Baby Skunks Trapped Underneath
<p>Wild at Heart Rescue</p>
When a mother skunk unfortunately lost her life, nearby homeowners did everything in their power to make sure that her babies would have their best shot at survival.
This week, Wild at Heart Rescue received a call from a Mississippi home after a mother skunk was accidentally killed by the family dog. The mother skunk had managed to burrow through a small hole somewhere outside of the house and make a nest underneath the floorboards of the home.
The skunk nest beneath the floorboards

| Wild at Heart Rescue
A member of the team rushed out to see what could be done for the young skunks.
Unfortunately, it soon became clear that the only way to rescue the babies was to cut out the floorboards and ruin the home - which Wild at Heart wasn't going to pressure the family to do. But the family insisted, according to the rescue.
"The sweet homeowners said to us, 'We will pull up any flooring we have to, we have to save those babies,'" the rescue wrote on Facebook.
Then the homeowners got straight to work ...
Wild at Heart Rescue
... and didn't stop until the babies were saved.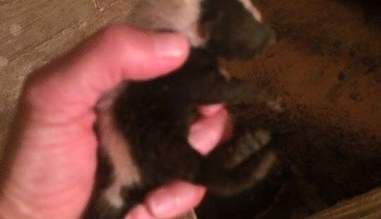 Wild at Heart Rescue
The orphaned skunks were taken back to Wild at Heart ...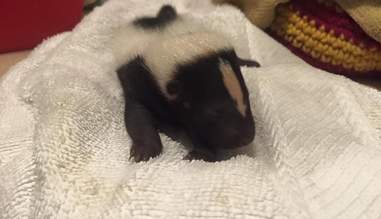 Wild at Heart Rescue
... where they were cleaned up and given a cozy little nest to keep warm in.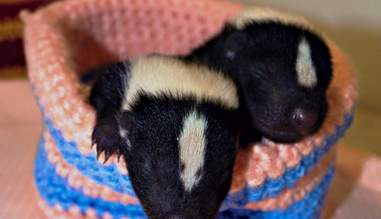 Wild at Heart Rescue
The skunks will be cared for until they're old enough to be released into the wild, the rescue told The Dodo ...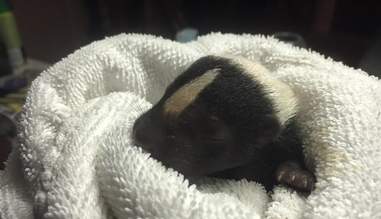 Wild at Heart Rescue
... and it was all thanks to the homeowners, who realized that a bit of mess was worth saving two young lives.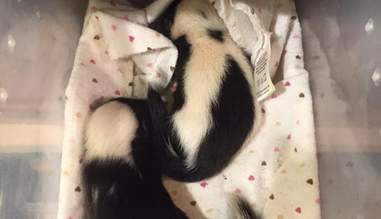 Wild at Heart Rescue
Wild at Heart Rescue
Watch this video about a squirrel who was nursed back to life after he was found in a pool: