These two tiny critters were all alone in the world - until they found each other.
Chip is a 5-week-old Chihuahua who was brought to Operation Kindness in Carrollton, Texas last week by people who couldn't care for him. Little Adele is a 4-week-old kitten who was found all by herself as a stray.
The orphans were paired together by the staff in hopes that they would keep each other company.

And only a week later, they've become the best of friends.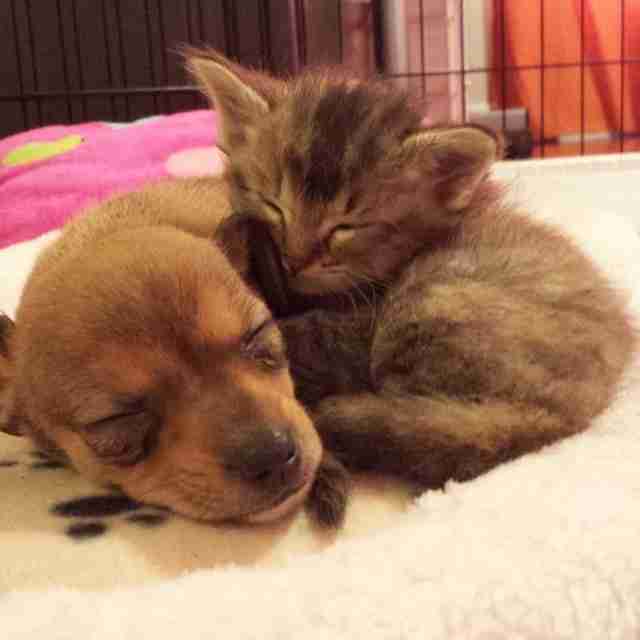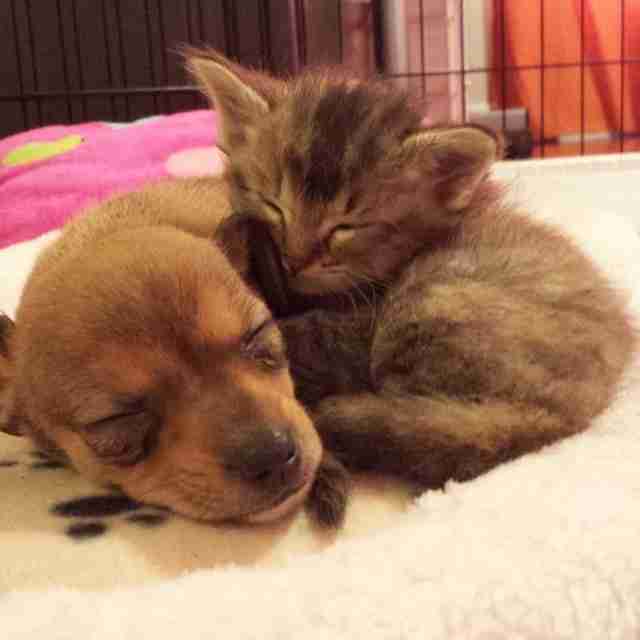 They're in a foster home now, but Operation Kindness hopes that they'll find a forever home where they can stay together.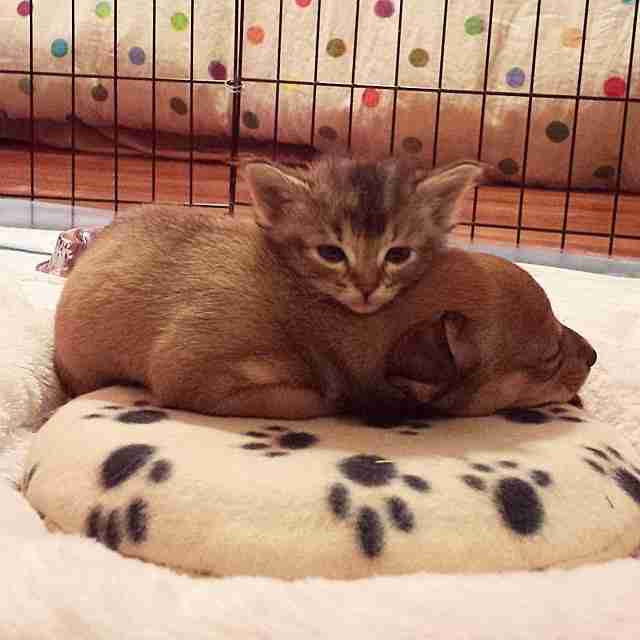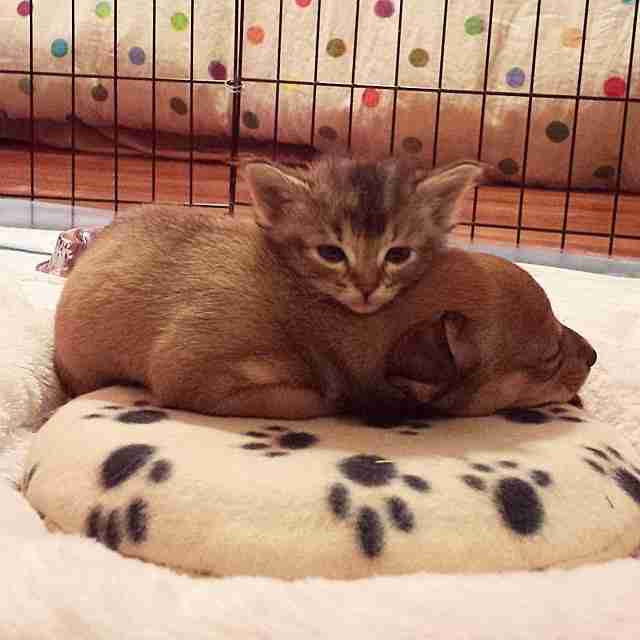 They're so close that they even share doctor's appointments.
Adele and Chip got to have a special photo shoot with a photographer who donates her services to help shelter animals get adopted.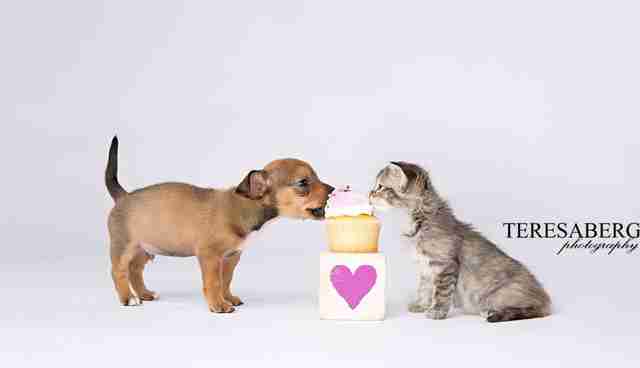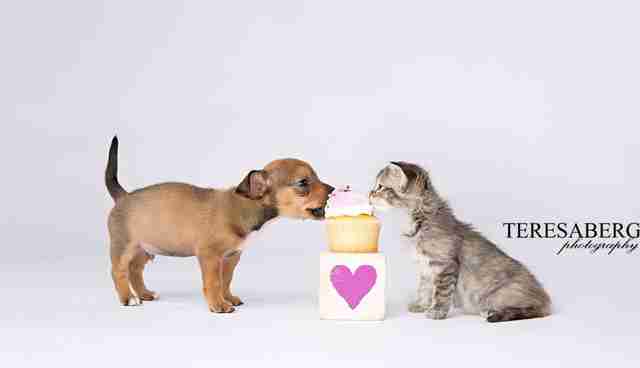 The incredible bond between these two tiny orphans shows that love really does come in all shapes and sizes.