Orphaned Baby Bunnies Get The Most Unexpected New Mom
She was hiding in this little nest — and ended up saving their lives.
After a mother rabbit accidentally drowned in a ravine, people found her six tiny babies in a nest nearby and knew they had to help them.
A Soft Place To Land
A Soft Place To Land
The baby cottontails were so young, they still had tiny umbilical cord stumps attached to their little tummies, which means they probably weren't even a day old. Not only that, they were covered in tiny ticks. It almost seemed like all the luck in the world was stacked against their survival.
A Soft Place To Land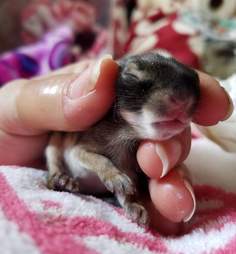 A Soft Place To Land
A Soft Place To Land
"Unfortunately cottontails are extremely difficult to successfully rehab when they are this young," Jasmine Fletcher Glaze, licensed wildlife rehabilitator and founder of ASPTL, told The Dodo.
But then something kind of amazing happened. Glaze's husband accidentally found a cottontail nest right in their yard. And Glaze had an idea.
She took two of the tiny babies over to the nest, and just snuck them in. Unfortunately the wild mom couldn't handle any more babies than that, and the other four rabbits didn't make it on their own.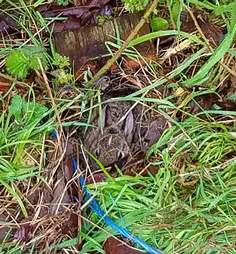 A Soft Place To Land
"I knew it was the best chance they had for survival if accepted," Glaze said. "They burrowed right in with the others and stayed there cozy and hidden all afternoon."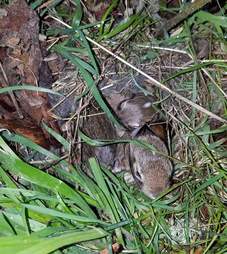 A Soft Place To Land
Glaze came back to check on them that evening. And the next evening. And the next. They were obviously being fed by their new adoptive mom, gaining weight and growing up strong.
And then one day, they were big enough to leave the nest.
A Soft Place To Land
"They have officially left the nest as if this morning and are independent, healthy juveniles," Glaze told The Dodo on Monday. "I have been thrilled to see them be successfully raised by a wild mom."
A Soft Place To Land
To help ASPTL rescue more animals like this little family, you can make a donation or send the rehabilitation center something from its wish list.