Baby Possum Clings To Stuffed Animal Because She Misses Mom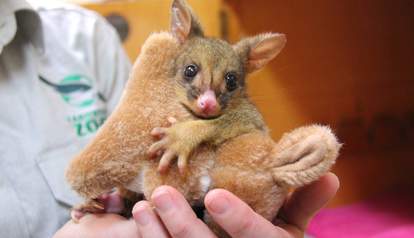 <p>Paul Fahy/Taronga Zoo<span></span></p>
Bettina, a 4-month-old possum joey, was found alone, frightened and dehydrated one September night, with her mom nowhere in sight.
She was taken to the Taronga Zoo Wildlife Hospital in Sydney, Australia, and while it's tough to be a little possum on your own, she has one thing that helps: a cuddly stuffed kangaroo that she clings to when nursing or sleeping.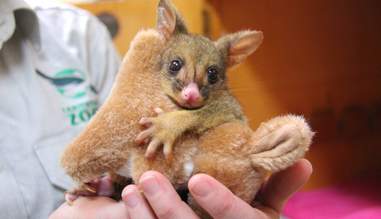 Paul Fahy/Taronga Zoo
Bettina is growing well, and as soon as she's old enough she'll began a gradual transition to her release out into the wild. But she'll probably never forget the kind veterinarian who helped raise her ... not to mention her stuffed kangaroo.
Check out this cute video of Bettina, Evans, and her stuffed animal: