This monkey lost his mother in the worst way possible.
Piak, a spectacled langur, and his wild mother lived in a jungle in Thailand until a few weeks ago, when they were spotted by poachers. Sensing an easy target, the poachers shot and killed Piak's mother and turned her into dinner.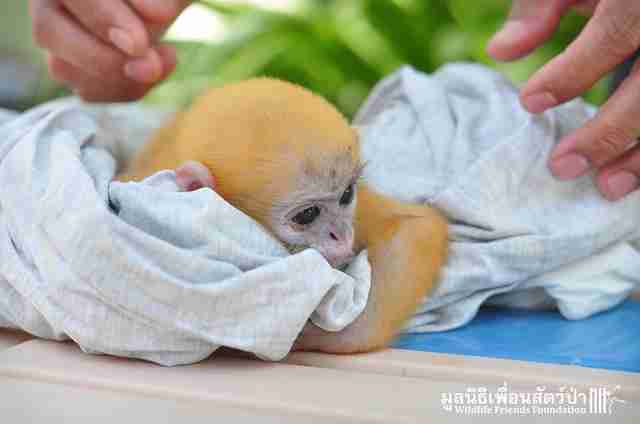 Thankfully, a man who lived nearby became aware of Piak's situation and took Piak away from the poachers, before contacting WFFT to take over.
The rescue team rushed to the scene, which was several hundred miles away, and arrived just in time. "Piak is very weak," WFFT said, noting that the team had transferred the tiny monkey to its intensive care unit.
Now, the team is working hard to get him well again.
Spectacled langurs, also known as spectacled leaf monkeys and dusky leaf monkeys, are listed as near threatened and are typically found in regions across Malaysia, Myanmar and Thailand.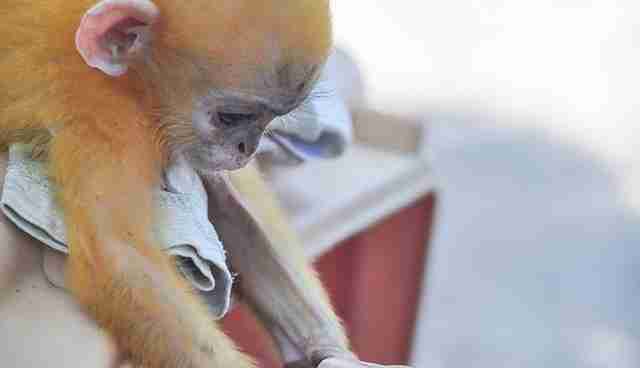 In addition to being hunted for food, they're threatened by extensive habitat loss and often are victims of run-ins with vehicles.
Sadly, Piak's story isn't uncommon. If he hadn't been rescued he likely would have ended up as an exotic pet - many baby animals in the wildlife pet trade are the victims of poachers who killed their wild mothers.
In Piak's case, he's in good hands now and one step closer to living the type of life he deserves.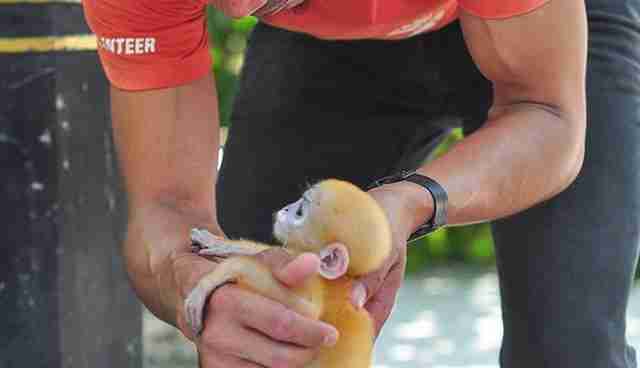 "We will do all we can to get him strong and healthy again," WFFT said.
If you'd like to support WFFT and the good work the rescue does, consider making a donation here.