Baby Goats Who Lost Their Mom Snuggle Together On Rescuer's Couch
They only weighed 2 pounds when she got them!
As soon as three baby goats came into the world, they lost their mom - she died in childbirth at a farm in central Kansas.
And the farm workers couldn't give the goats the care they needed to survive, so they reached out to a sanctuary three hours away.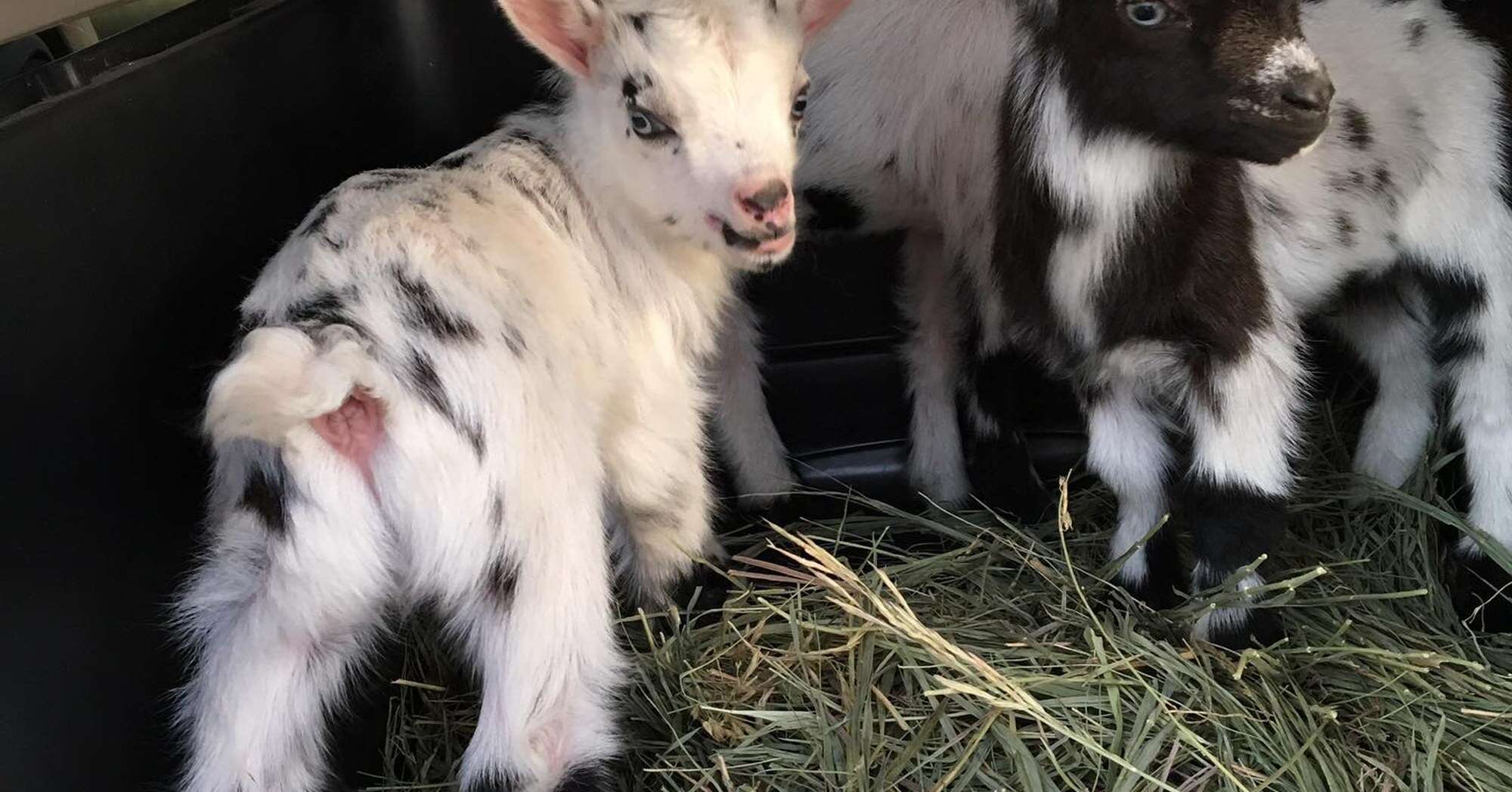 Kail Marie, founder of Tallgrass Parrot Sanctuary in Lecompton, Kansas, rescues mostly neglected pet birds in need but has also opened up her sanctuary to other animals in crisis, including pigs, tortoises, chickens and six other goats.
And so when these baby black-and-white goats needed help, she just couldn't say no.
This week, the triplet dwarf Nigerian goats joined the menagerie of lucky animals who are getting a second chance at a happy life.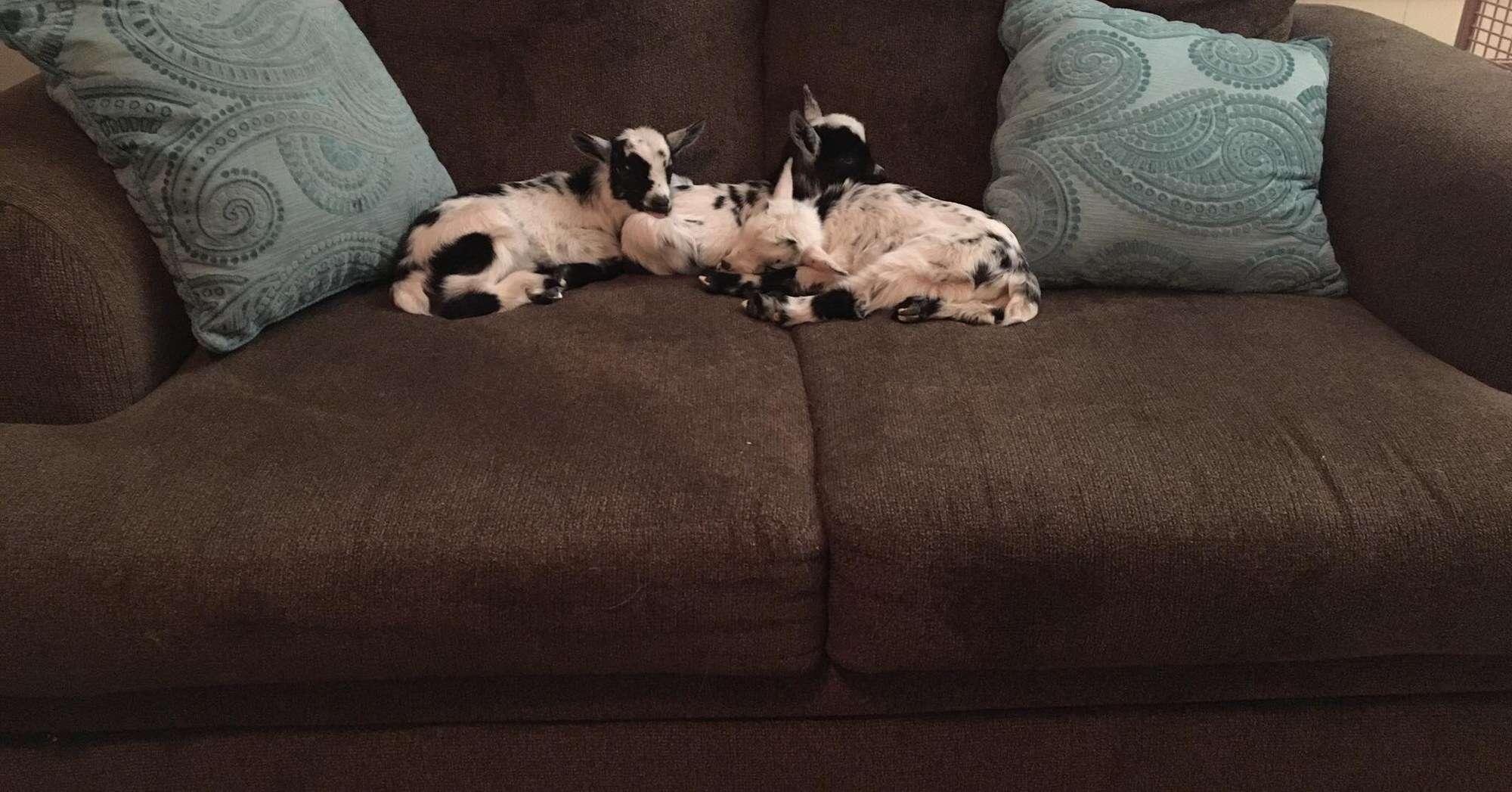 The babies were just 4 days old - and each weighed just about 2 pounds - when they arrived at the sanctuary. But despite their tumultuous first few days of life, the babies are very healthy. They promptly snuggled up together on Marie's couch for a nap.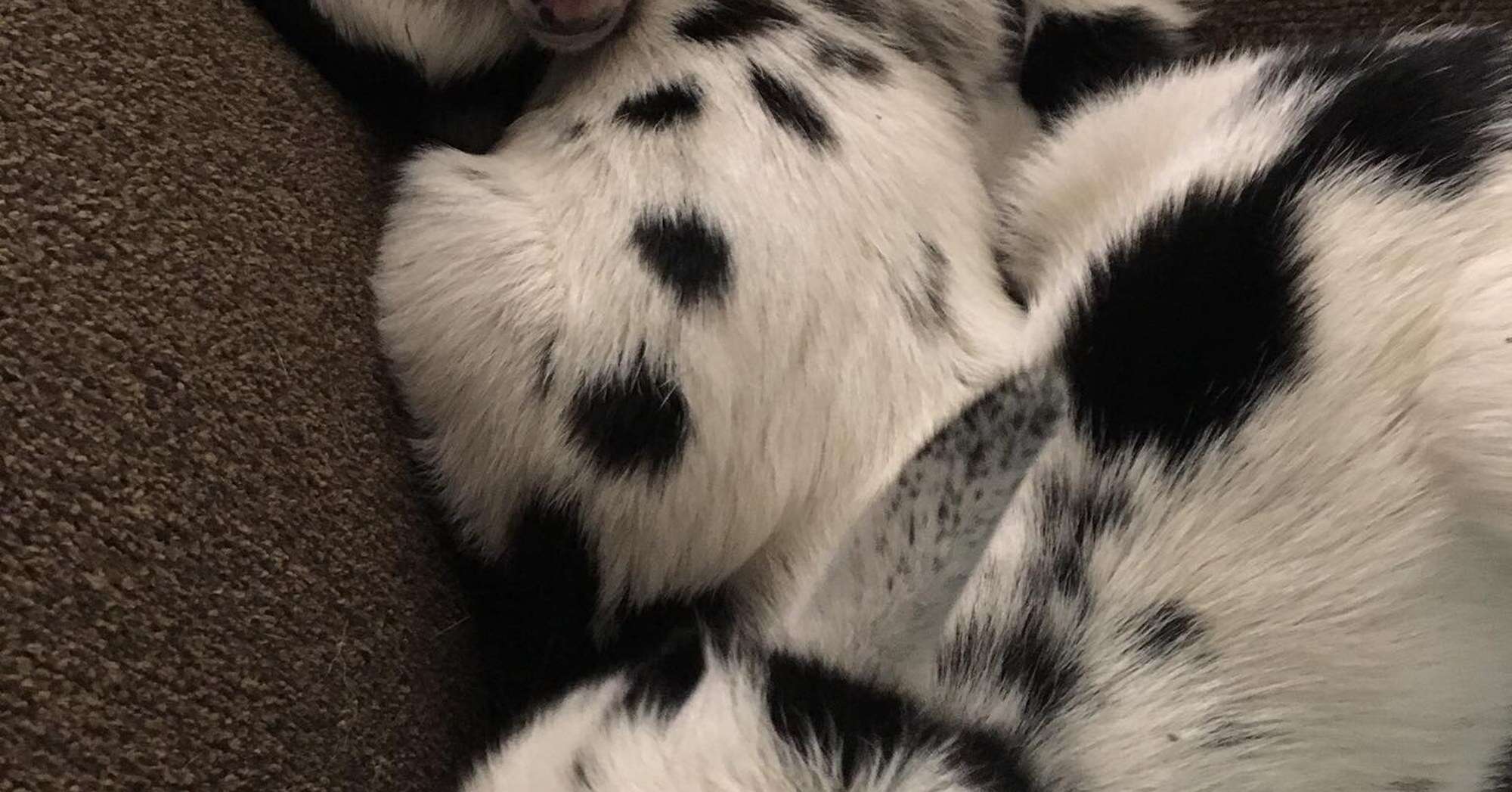 They were even inspected by some other sanctuary residents.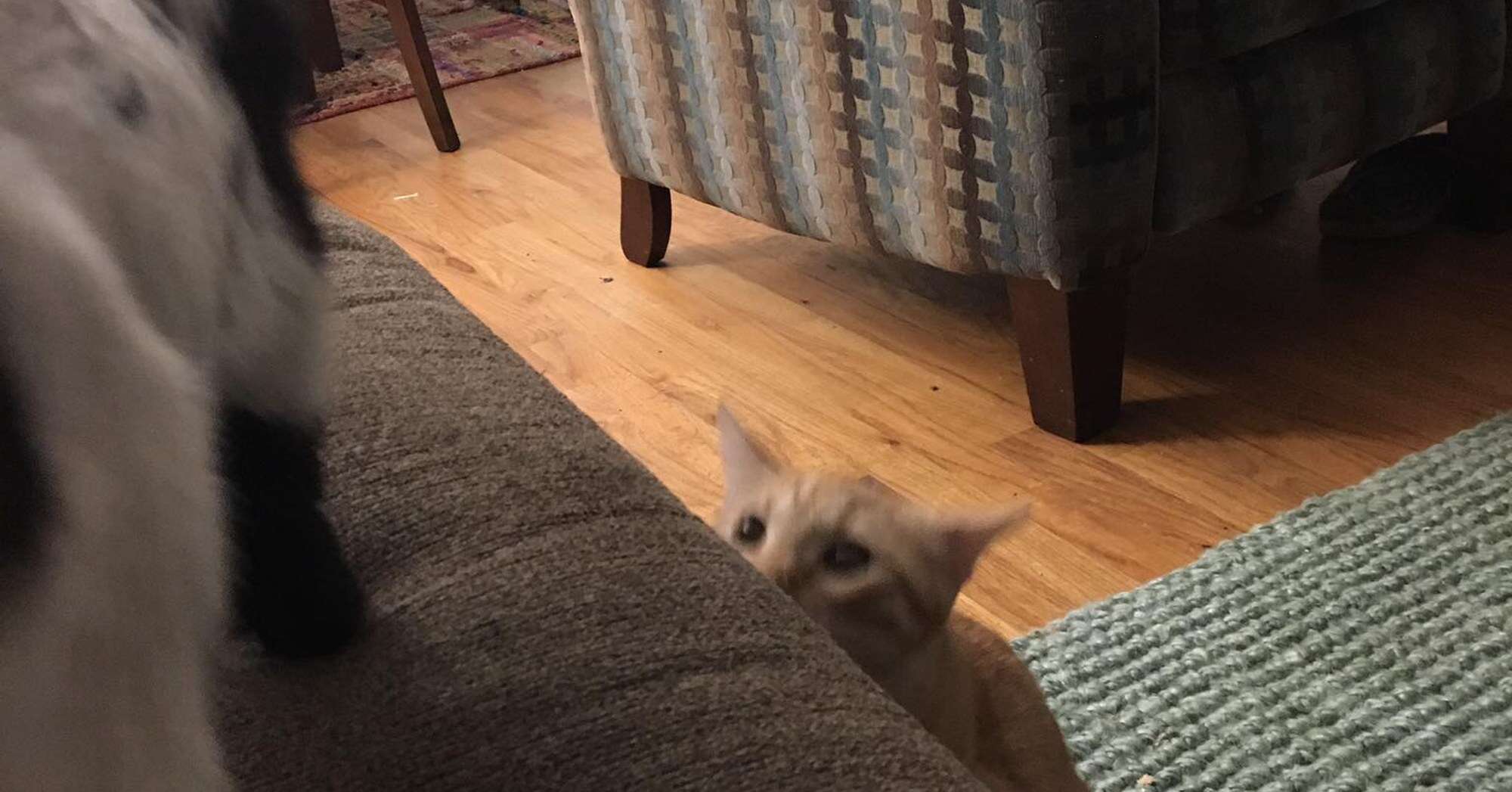 As the siblings settled in, Marie - who will be bottle-feeding them four times a day for the next 12 weeks - still had to decide on their names. At first she named the triplets Picasso, Vincent Van Goat and Zohan - but then Marie had second thoughts.
"To keep with the artist theme, instead of Zohan, it's Da Vinci," she told The Dodo.
"They are following me all over the house jumping," she added. "I'm going to get them little coats."
To help Tallgrass Parrot Sanctuary care for these special new residents, along with all the other animals there, you can make a donation, or you can buy something from the sanctuary's wish list.