Baby Deer Who Lost His Mom Finds The Proudest Police Dads To Help Him
<p><a href="https://www.facebook.com/HPDCT/posts/10154138675681678">Facebook/Hartford Police CT</a><span></span></p>
This past weekend in Hartford, Connecticut, a baby deer lost his mom in a car accident. But then he fell into the best possible hands.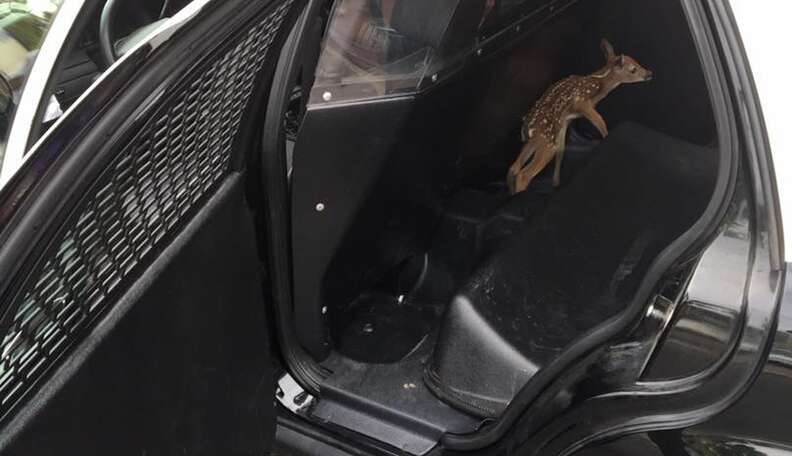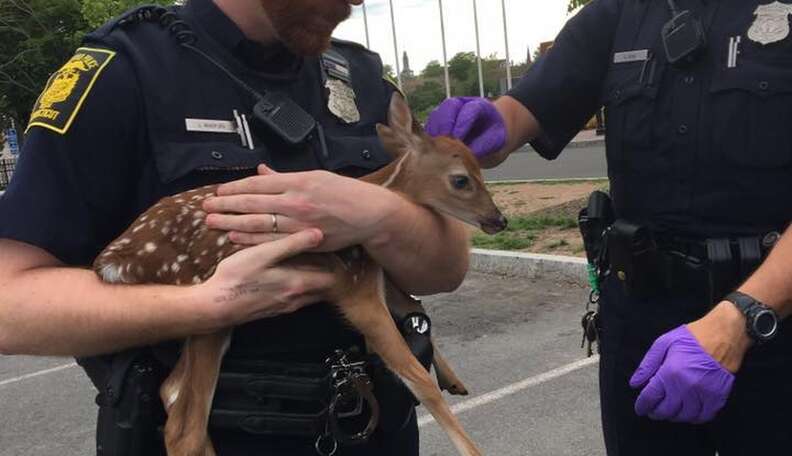 Brian Foley, a deputy chief with the Hartford Police, showed just how eager he and his fellow officers were to pamper the orphaned deer with photos shared in his Twitter account, as well as the Hartford Police's Facebook page.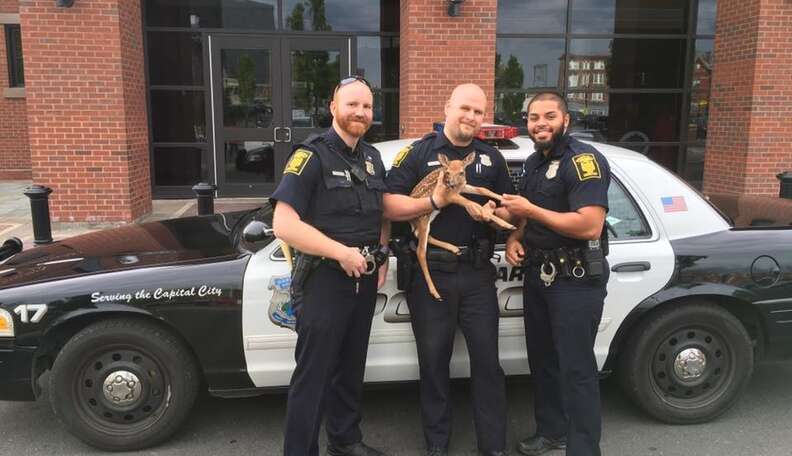 "What cop isn't going to want to care for that fawn?" Foley told local news outlet Fox 61. "How do you not look at that, and think it's pretty cute, you know?"
Hartford police officers cared for the deer until state wildlife officials were able to pick up the deer and take him to a wildlife rescue.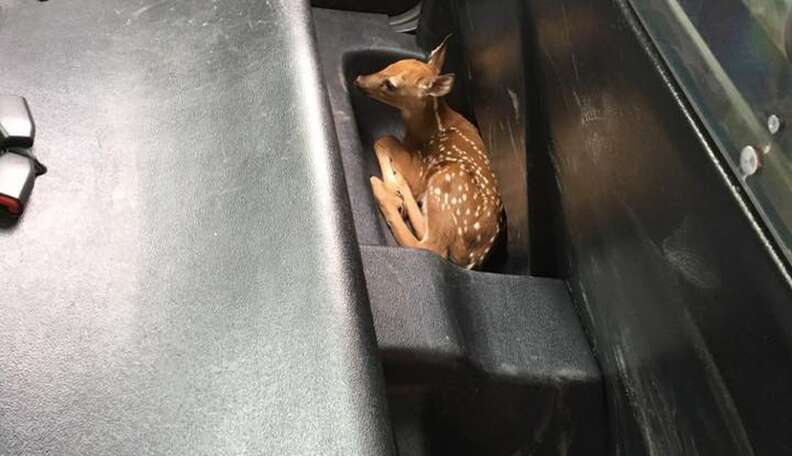 While this young deer was clearly an orphan, in most cases it's best to leave fawns alone as their mothers will come back for them. To find out what to do if you find a fawn you think needs help, click here.
Watch this video about children who saved a baby deer stuck in a creek: