Orphaned Baboon Is So Relieved To Meet Her Adoptive Mom
"Two dramatic and sad lives are now united."
After a mother baboon was killed for bushmeat, her little daughter was left all alone - and was likely going to be raised for meat herself.
But everything changed when the baby, now named Missa, was discovered by park rangers in Garamba National Park in the Democratic Republic of the Congo.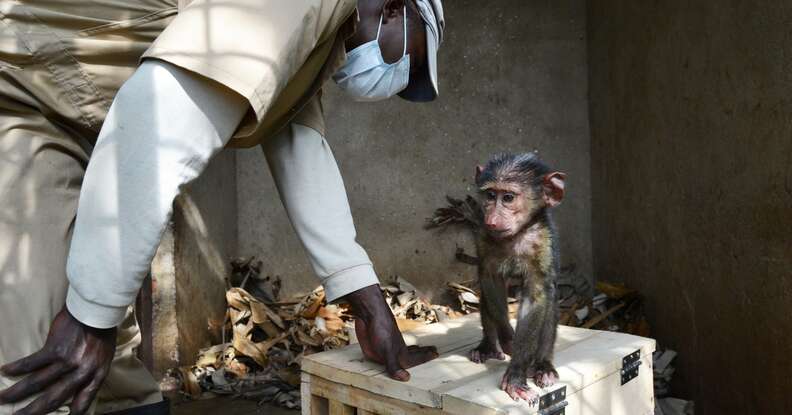 The baby was in the hands of a poacher, who has since been arrested and charged for killing animals like Missa's mom.
"To our understanding her mother was killed for bushmeat and she was probably going to be raised and used for bushmeat herself," Itsaso Vélez del Burgo Guinea, technical director of Centre de Rehabilitation des Primates de Lwiro (CRPL), told The Dodo.
People were so determined to save this traumatized baby baboon, that a pilot from the national park flew her to CRPL's rehabilitation center, where she'd be able to regain her strength. With the help of Africa Parks rangers, she was able to ride in the helicopter with a tourist who was coming to CRPL for a visit.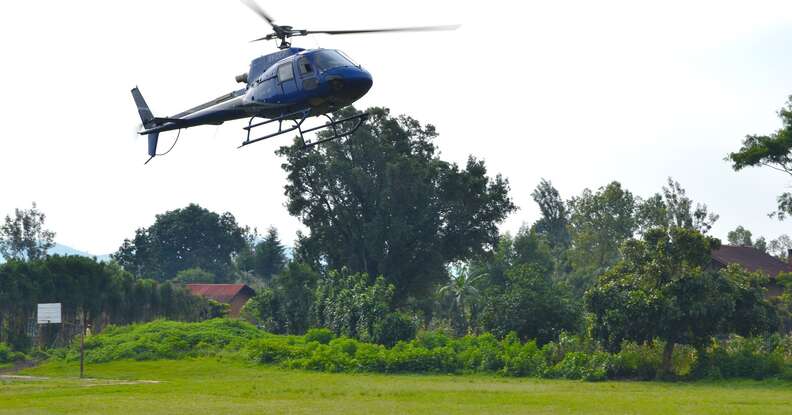 When Missa arrived, it was clear the trauma of her plight had left its mark on her. So rescuers decided to introduce her to someone who could relate.
An older Baboon named Grace, who was rescued from a hotel where she was kept all alone in a small cage, also calls CRPL home.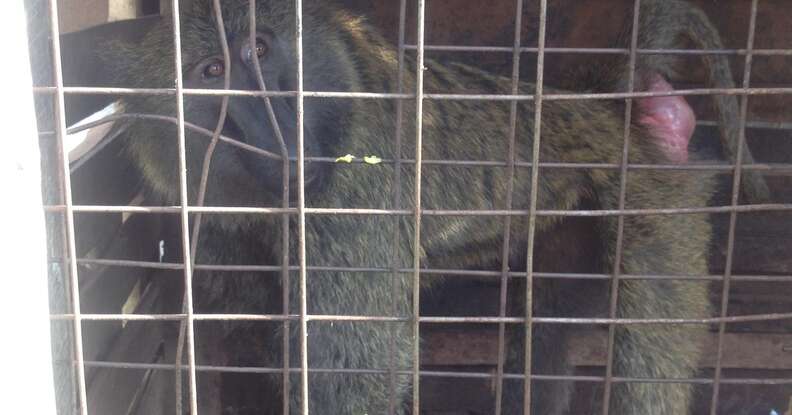 When Missa met Grace, the bond was instantaneous. And Missa, newly orphaned, was clearly relieved to see someone who reminded her of her mom.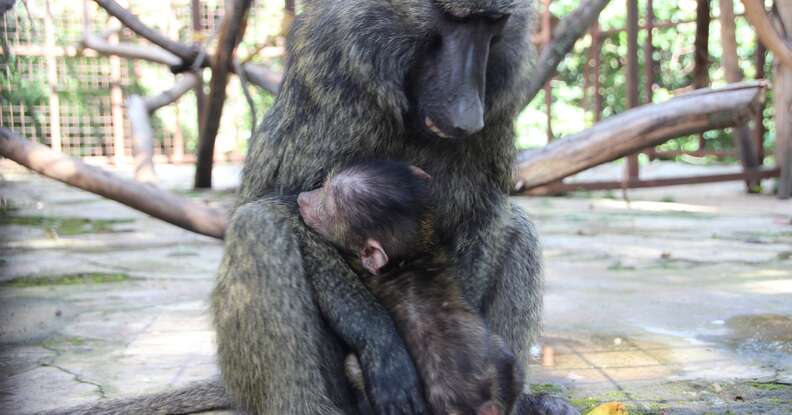 "Two dramatic and sad lives are now united," Itsaso said.
To help Missa and Grace get stronger, you can make a donation.