Orphaned Wild Animals Make Their Own Family
They chose each other.
Family is what you make of it.
Four African baby animals - a buffalo, a zebra and two elands (a type of antelope) - know this better than most. After losing their moms, they decided to form their own family.
Ngulia the zebra was the first to arrive at the Voi Reintegration Unit, a rehabilitation center run by the David Sheldrick Wildlife Trust (DSWT) in Kenya. "Ngulia was a victim of the bushmeat," Amie Alden, of the DSWT, tells The Dodo, meaning that her mom was probably killed for meat, and her baby was left to fend for herself.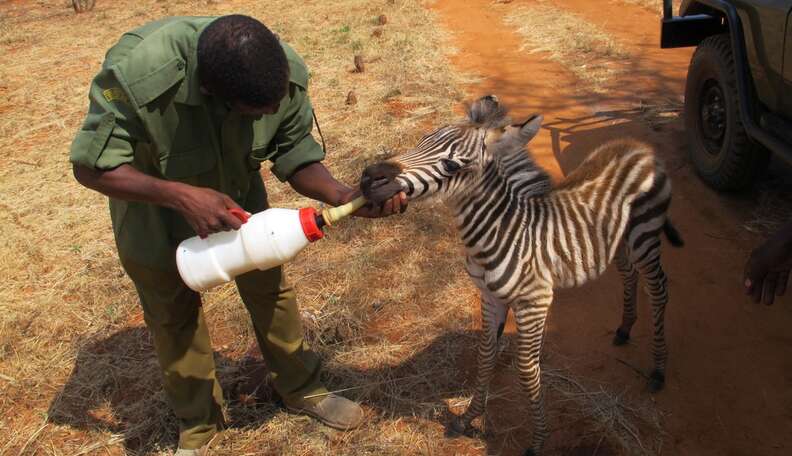 At first, Ngulia paired up with another orphaned zebra named Lualeni. But when Kore, a tiny, milk-dependent eland arrived at the unit, everything changed.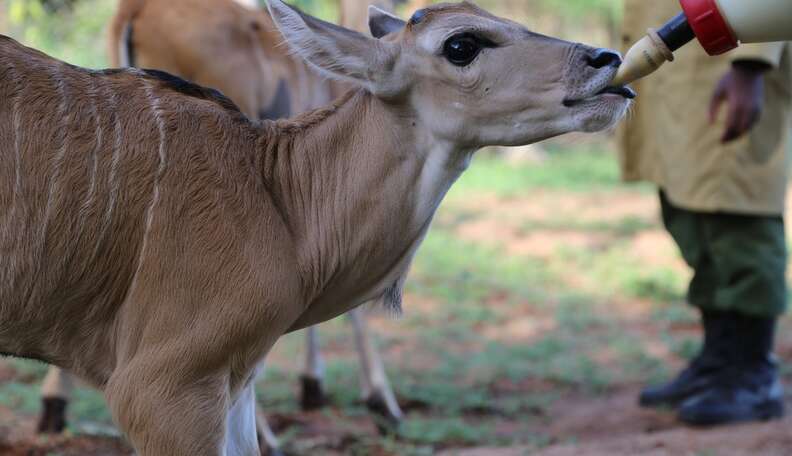 "When [Kore] first arrived, Ngulia became a bit jealous," Alden says. "She followed the keepers around when they carried a milk bottle for Kore, who was fed every three hours, sometimes even attempting to block their entry into Kore's stable for milk feeding!"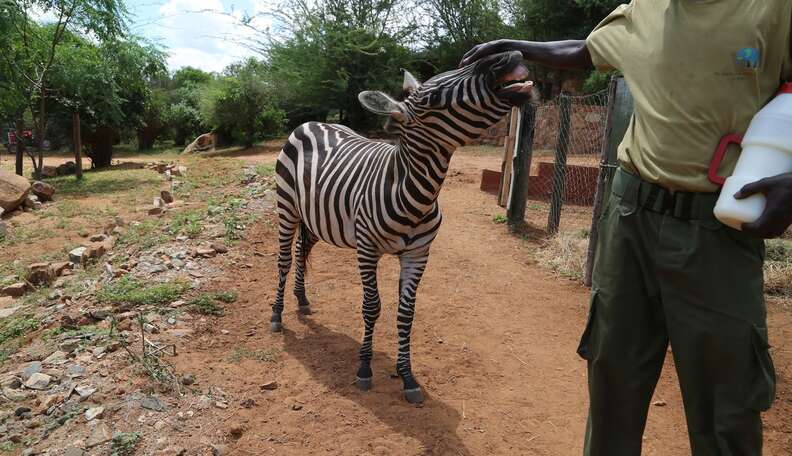 Within a few months, however, Ngulia dropped her jealousy of Kore, and decided to become her friend instead. "[Ngulia] happily took her around the stockade compound, exploring and grazing together," Alden says. "Kore also appreciated her new resident friend's approach and felt very happy running and jumping around with her."
The twosome of Ngulia and Kore soon became a foursome. Another orphaned eland named Tawi and an orphaned buffalo named Jamhuri joined this nontraditional family.
"Jamhuri developed a close attachment to male orphan baby eland Tawi from the outset and, in the early months, was seen suckling on Kore's ears," Alden explains. "[Jamhuri] loves to suckle on the ears of the other little orphans in the stockade group. In fact, she's also tried to suckle from the underside of both Kore and Tawi - they stand calmly as if they enjoy being tickled on their tummies by her suckling."
Ngulia has taken the mother role in the family, particularly with Jamuhuri. "Ngulia has much love for the orphan baby buffalo Jamuhuri, and has become very protective and jealous over her, so much that she charges anybody approaching the baby buffalo in her presence," Alden says.
This motley crew rarely spends a day apart. Together they wander around the Voi Reintegration Unit, grazing under the watch of the keepers.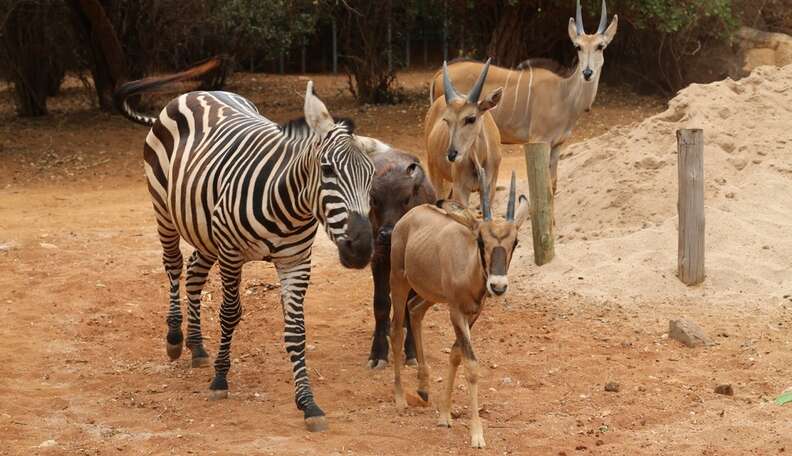 They also love eating lucerne and grass pellets - and they don't mind sharing.