Oppose a bill that allows declawing for any reason in Oregon.
Let's kill this Bill - Oregon's HB 3494. Declawing is cruel-No EXCEPTIONS!
The Oregon State Legislature has proposed a bill that would ban declawing unless the owner really, really wanted it done.
The Paw Project, a nonprofit dedicated solely to ending declawing, and the only group that can claim the initiation and passing of all 11 North American anti-declaw laws that currently exist, isn't supporting this bill because they feel the exemptions that the legislature has allowed would swallow the rule.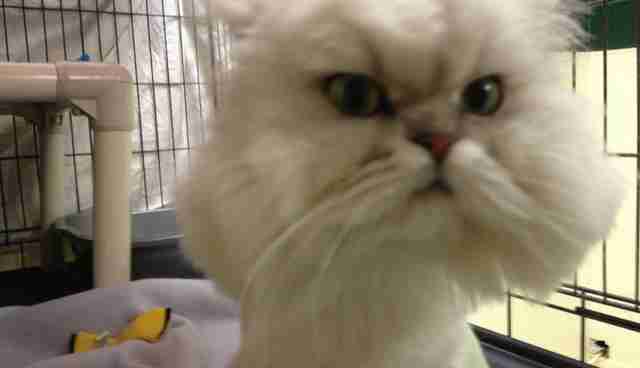 The two exemptions in this bill were proposed by vets who would otherwise oppose any bill that interfered with their right to declaw. In other words, these are the cases where Oregon declawing vets wanted declawing to be allowed:
Exemption one: If the owners threaten that they might dump the cats in the pound if they can't declaw them.
Here's a scenario:
"Hi Dr. Veterinarian. We'd like to get Peaches and Puffin declawed."

"Hi cat owners, would you throw Peaches and Puffin out the door if you can't get them declawed?"

"Why no, Dr. Veterinarian. We love Peaches and Puffin."

"Oh, no. I can't declaw Peaches or Puffin unless it is a last resort and they'll lose their home if I don't. So let me ask you again, would you throw Peaches and Puffin out the door if you can't have them declawed?"

"Oh. Why yes, Dr. Veterinarian. Yes, yes we would!"

"Thank you cat owners. How's Monday?"
The Paw Project has a point. If declawing is so bad that it should be illegal (we all agree on that), then why is it acceptable ever? Why would anyone tolerate a last resort clause if everyone knows it is animal cruelty? That would be like saying child abuse is bad, but I guess it's okay if it keeps a child in its home! The other striking thing about this is that declawed cats end up in the pound all the time. If declawing was supposed to guarantee the cats kept their homes, why are there so many - let alone any - declawed cats in shelters?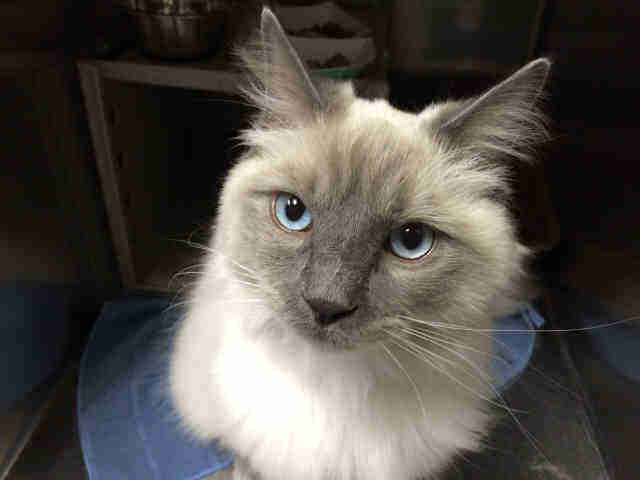 The other exemption that the bill allows for declawing is for protecting human health. This is a bold move and goes against all the major public health authorities. The CDC, NIH, US Public Health Services and the Canadian Medical Association all say declawing cats to prevent transmission of disease between animals and people is not recommended. Here's a document they put out last week:
We also found that declawing is illegal or simply not performed because it is unethical in much of the rest of the world. There are people there who are immunocompromised and yet they seem to be able to survive with cats and their claws.

The Paw Project Director and Head Veterinarian, Jennifer Conrad, DVM, says this:
"Declawing is a horrible thing to do to a cat. Let's make it 100 percent illegal. These exemptions are huge loopholes that vets and declawing owners can drive a truck through. All this law does is make it okay to declaw in Oregon."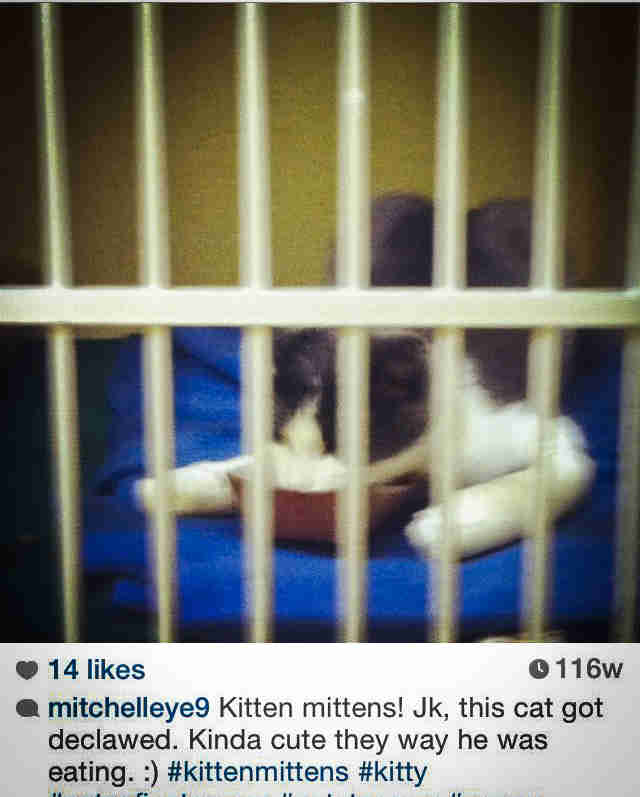 What about an exemption for a cat who needs a toe removed for other reasons like a tumor? "In all the laws we've passed to outlaw declawing, we've always had a provision that a toe bone can be removed to address anatomical pathology. But we don't consider that declawing any more than a woman who gets a double mastectomy to save her life is getting a boob job," says Conrad.