Orca Expert, Ex-Trainers Outraged At "Abhorrent" SeaWorld Pregnancy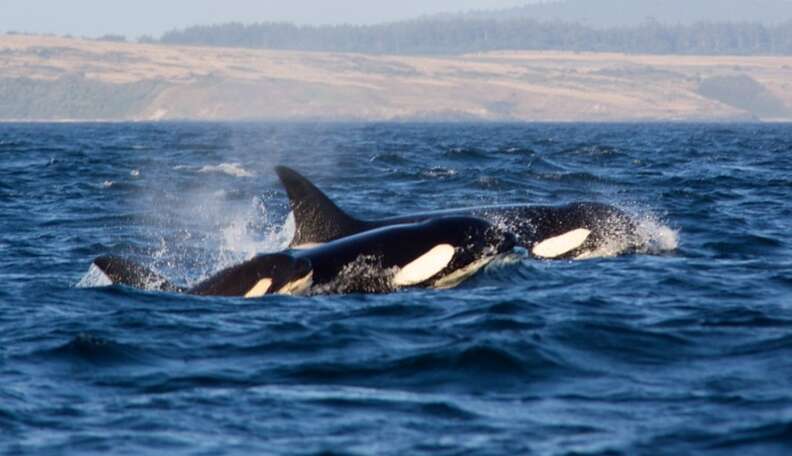 After word broke that another orca at SeaWorld -- a nine-year-old female named Kalia -- is pregnant, outraged activists claimed that she was far under the average age of breeding in the wild, which studies have documented is 14 years old. The news was revealed by the video below, which shows Kalia receiving an ultrasound:
Now, former SeaWorld trainers, some of which have inseminated orcas themselves, and an orca expert have weighed in on the pregnancy. Digital Journal spoke to John Hargrove, an orca trainer who appeared in the CNN documentary "Blackfish," who said that he was unsurprised by the news.
"This is the only way they can sustain their business model," Hargrove said. "These animals are not breeding fast enough naturally," he added.
Even more disturbing -- Hargrove says that Kalia was to be moved while she was pregnant, just like another whale, Takara, whom he helped to move to a different park when she was about six months pregnant. Says Digital Journal:
Hargrove said that SeaWorld had planned to move Kalia from California to Texas last summer. "Her food board was made up in Texas," he said. "It was totally done, which means they were very, very far along in moving her," Hargrove added. The move never happened, but "if it's true that Kalia is pregnant, and she was artificially inseminated, and is due in December," Hargrove said, "that means two things: She was AI'd [artificially inseminated] at the age of eight years, and they were planning on moving her while she was pregnant, which of course is harmful to the mother and to the calf."
Digital Journal also spoke with another former SeaWorld trainer and "Blackfish" cast member Jeffrey Ventre, who cited a 2005 scientific paper that says the average age for first birth in female orcas is 14.1 years.
In short, the age at first birth for this wild population is typically between 14 and 15 years. There were three instances of non-viable calves produced by slightly younger mothers, but the scientists defined these females (in the paper) as sexually "immature." They state: "We are aware of three instances (A24, A43 and A52) in which females gave birth to non-viable calves that did not survive to the next July-August survey period, prior to giving birth to a viable calf. By our definition, these females were still classified as immature."
When asked about Kalia's pregnancy, SeaWorld spokesman Fred Jacobs noted 2013 study in Marine Mammal Science that observed wild orcas giving birth at 11 years of age, with a mean of 13 years. He also said that this website "indicates that some females have given birth as soon as 9 years of age" -- though the site has little to no connection to scientific data.
Orca expert and founder of the Orca Research Trust Ingrid Visser called Kalia's pregnancy "abhorrent." She added:
Yet [it's] sadly typical of SeaWorld parks (and the industry) that they would breed this female so young. It is worth keeping in mind that SeaWorld have had issues with aggression within that park in the past so adding another animal to the already over-crowded tanks is yet another example of their greed. When is enough ever going to be enough for them?