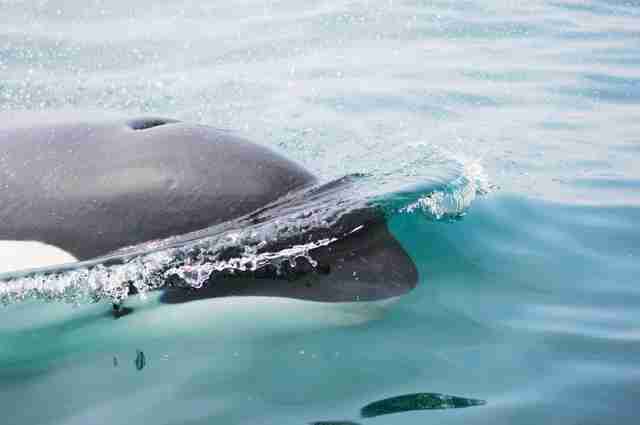 "These laws are a reflection of changing opinions about animals in captivity," he said. "Marineland will be forced to adapt, or run out of business."
Marineland is the only theme park in Ontario with a captive orca: a 38-year-old female named Kiska who was captured off the coast of Iceland when she was 3 years old. Activists have long called for her retirement to a seaside sanctuary, and an investigation by the Toronto Star revealed poor water quality that led to dolphins' skin falling "off in chunks" and four young belugas who died over just four years, among other issues.
It seems the proposed legislation would not mandate Kiska's retirement, but it does include new standards for the care of other marine animals, like the creation of animal welfare committees and having marine veterinarians to supervise animal care, making Ontario the first Canadian jurisdiction to do so.
Demers says even more animals should be protected.
"I'd like to see this ban extended to belugas, dolphins and pinnipeds as well," he said.
The ban was first proposed in January, following a 125-page report by scientists at the University of British Columbia who found that "the present standards of care that apply to marine mammals in public display facilities are insufficient."
"Today's announcement is about ensuring that Ontario has the best standards of care possible for marine mammals," the province's community safety minister Yasir Naqvi told the Star. "That is what Ontarians expect and these animals deserve."