1.2 Million Signatures Delivered In Support Of Orca Bill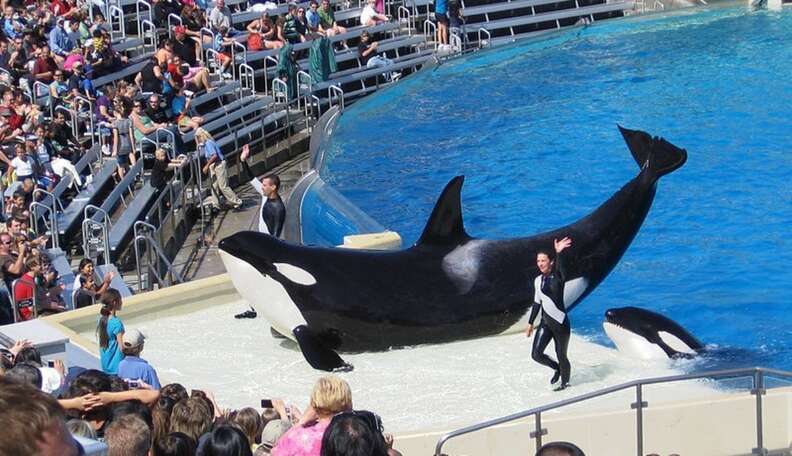 UPDATE: Orca ban bill put on hold
Just before a vote on a California bill that would ban captive orca performances in the state and essentially force the retirement of SeaWorld San Diego's ten orca whales, activists descended on Sacramento to present a petition in support of the bill that garnered over 1 million signatures. Reuters reports:
The symbolic move to present the petitions by representatives of the Animal Welfare Institute and others came a day before a committee of state lawmakers was set to debate a bill to end orca shows at SeaWorld's San Diego park. The lobbying comes after executives from SeaWorld Entertainment Inc spent two days at the state capitol presenting their case.
Senate bill AB 2140, of the California Legislature in Sacramento, will get a hearing Tuesday in the Assembly Water, Parks & Wildlife Committee. Introduced by Assemblymember Richard Bloom, D–Santa Monica, the bill has provided a major rallying point for animal advocates, who cite the documentary "Blackfish" as the inspiration for the push.
[rebelmouse-frontpage https://www.rebelmouse.com/End_Sea_World/]