Orangutan Was Tied To A Tree So That Someone Would Buy Her
She's back in the wild now where she belongs.
Every year, hundreds of endangered orangutans are stolen from the wild to be sold as pets in the illegal wildlife trade. But as staggering as that statistic may be, the tragedy of this ongoing crisis is perhaps captured most poignantly in the sad eyes of one of its most recent victims.
Tied to a tree, awaiting a buyer, this young orangutan had clearly lost all hope - but luckily for her, hope was on its way.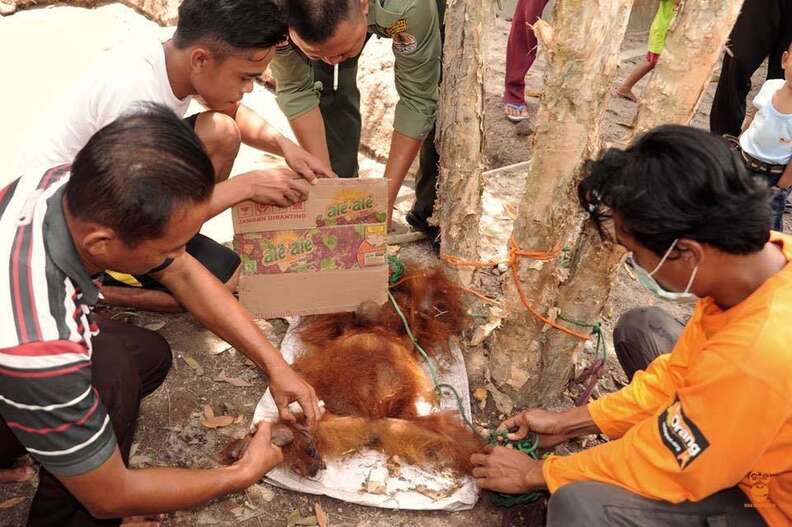 ... and rushed away to safety.
Though Rawit didn't know it yet, freedom for her was close at hand.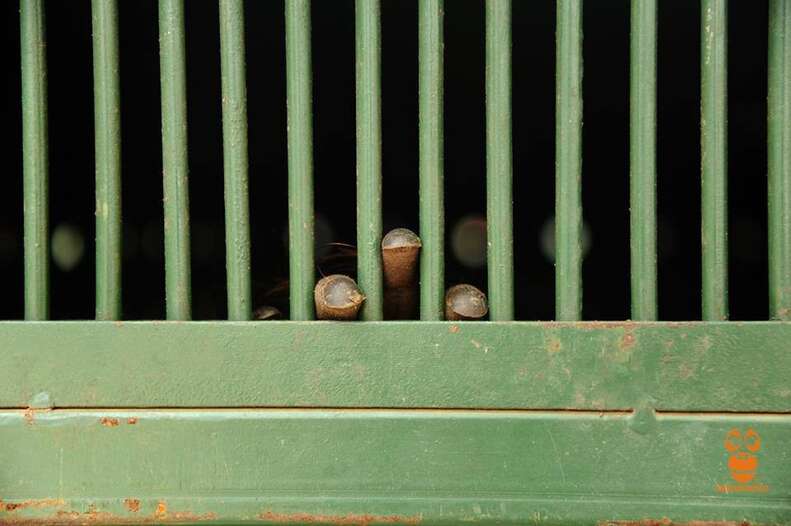 After two weeks of care to treat wounds she had suffered on her hands and feet, Rawit's rescuers determined she was healthy and strong enough for a second chance at life in the wild.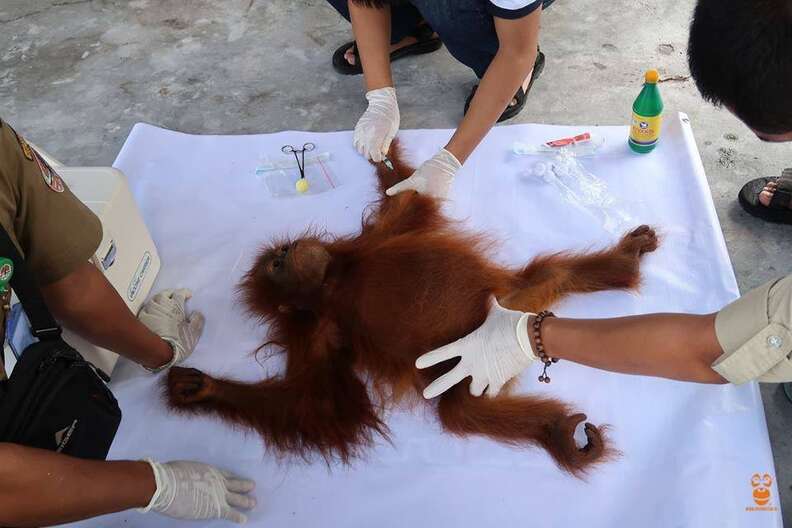 Rawit was then escorted by boat to a protected forest where she was to be released ...
... and commune with her kind again, free of the threats that had captured her weeks earlier.
With any luck, this will be the last we see of Rawit, but far from the end of her story. Sadly though, there are countless others like her who will one day too need saving.
Click here to support the Center for Orangutan Protection's efforts to rescue and rehabilitate these endangered apes.