Pregnant Woman Cries After Sweet Orangutan Kisses Her Bump
It's not the first time he's done this.
On a recent visit to the Colchester Zoo in England, Morgain Cole Abbott had an experience she won't soon forget - one she hopes will inspire others to make a difference for animals in the wild.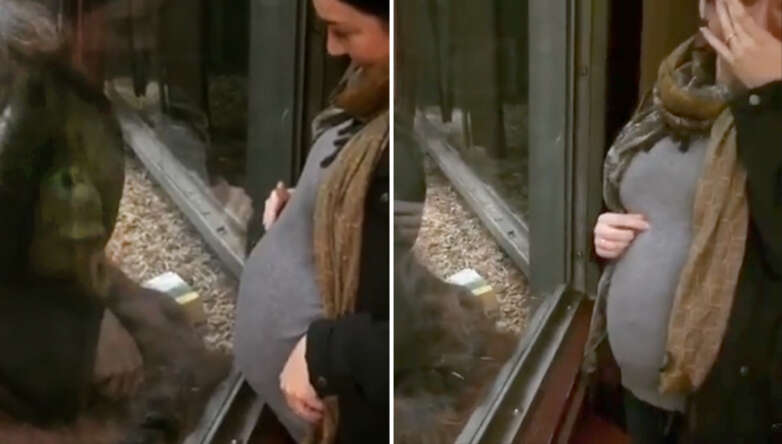 Abbott, who is expecting a child, was gazing in on the facility's 48-year-old male orangutan, Rajang, when the captive primate did something that, for an instant, seemed to bridge the barrier that divided them. After studying her pregnant belly, Rajang leaned into kiss it through the glass.
"I think I'm going to cry," Abbott said moments later, before wiping away tears as seen on this video of the encounter.
This isn't the first time Rajang has been filmed kissing a woman's pregnancy bump - a bittersweet gesture which highlights his species' compassion and understanding. Bittersweet because, despite possessing those qualities, he will likely never live free.
But Abbott wants Rajang's endangered wild counterparts to be saved; she's encouraging viewers of the video to donate to the Orangutan Foundation.
"Let's take this incredible moment and make an even bigger impact, in the hope that one day my baby will be able to see these phenomenal creatures in the wild, safe from harm."
Click here to get involved.