Captive Orangutan Sneaks Food To His Friends In Never-Before-Seen Act Of Kindness
<p> <a href="https://www.youtube.com/watch?v=Sy8cql-ixqg">YouTube/Yuzu Taro Yuzu</a><a href="https://www.youtube.com/watch?v=Sy8cql-ixqg"></a> </p>
Humans are commonly believed to be the most intelligent and advanced of all the great ape species, a position that's led us to routinely subject the others to lives in confinement. But the most potent lesson on what it is to be humane just might have come from one of these non-human captives.
"We have never heard of an orangutan that bothers to offer their food to other animals living separately from the animal," Tomoyuki Tajima, a primate specialist, told Japanese news outlet Asahi.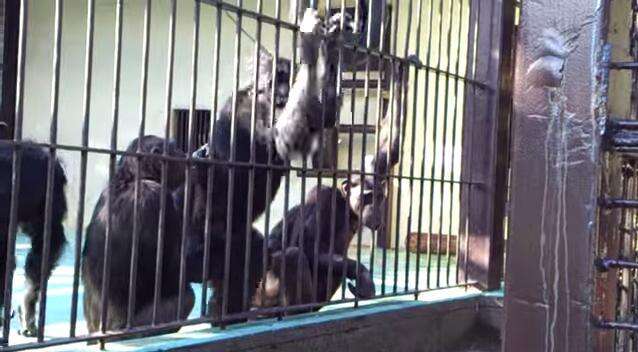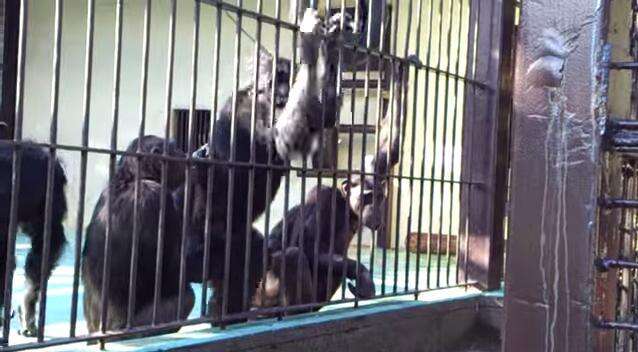 In the wild, orangutans are notoriously solitary creatures but they also possess a "high social intelligence," another expert told the newspaper. Despite the differences between the apes, and the fact that Happy would never encounter a chimpanzee outside the wholly artificial setting of the zoo, he seems keenly aware that they could benefit from an act of kindness.

None of those animals have a choice about their captivity, but with the small freedom of movement this orangutan could afford, he's decided to use it to show kindness to creatures unlike himself - usurping the cage his "loftier-minded" captors constructed to keep them apart.