Brilliant Optical Illusions Inspire Families To Adopt Rescue Pets
"There's always room for more. Adopt."
There's no wrong way to inspire potential pet owners to adopt their next animal companion, rather than shop. But the more attention-grabbing method of spreading that message, the better.
To promote a recent pet adoption event, the Mumbai, India-based group World For All commissioned a visual campaign aimed at encouraging families to find a place in their lives for a needy animal — and what resulted couldn't be more brilliant at doing just that.
The images are optical illusions, showing people framed in such a way that they form the shape of a pet in the empty space between them, along with the simple tagline:
"There's always room for more. Adopt."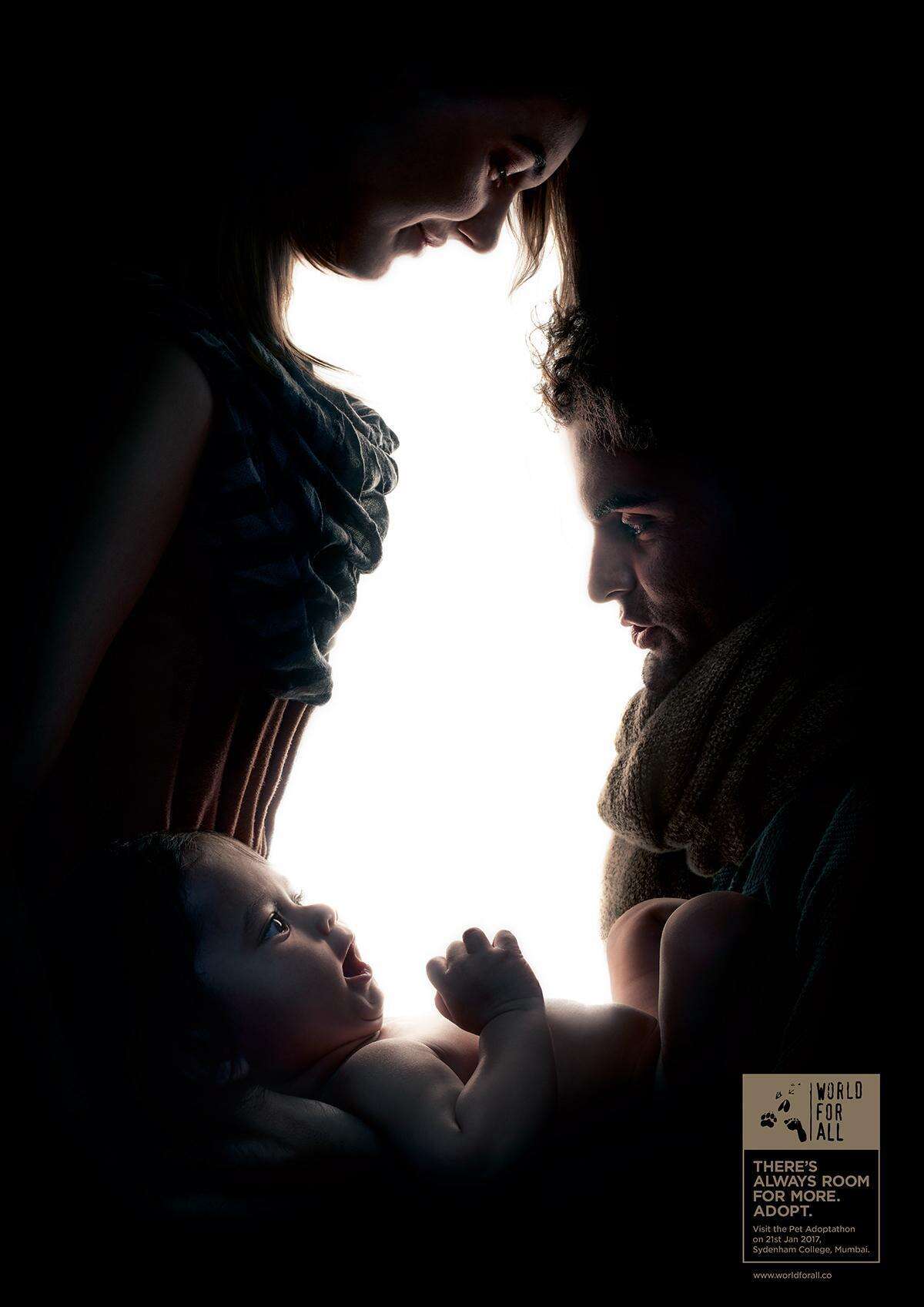 While the creativity behind these captivating images, by Amol Jadhav and a team from McCann Worldgroup India, is certainly deserving of all the positive attention it's gotten from a design perspective, it's also achieved the goal of its message beyond all expectations.
This year, attendance at the adoption event was boosted by 150 percent over last year.
"The campaign increased foot traffic owing to its large visibility and the interest people took in the image," World For All founder Ruchi Nadkarni told The Dodo. "The event saw 42 adoptions and will now be a yearly event at the college owing to the phenomenal success of the event and 42 adoptions in one day."
Now that's creativity put to good use.
Follow World For All on Facebook to keep updated on future campaigns like this one.