Virgin Airlines is going to the dogs.
Twelve little dogs hitched a ride on a flight from San Francisco to Newark, New Jersey, on Tuesday as part of Operation Chihuahua Airlift, a program that brings adoptable Chihuahuas from California to shelters on the East Coast.
California shelters are inundated with Chihuahuas and Chi-mixes, so much so that area shelters are coming up with creative solutions to help the little dogs find homes. The Chihuahua population explosion has been going on for years, and animal rescue workers blame celebrities with tiny dogs for starting a trend, and backyard breeders and puppy mills for rushing to sell as many as possible.
Despite shelters' best efforts, there just aren't enough homes on the West Coast, so for the past 5 years Virgin Airlines has worked with San Francisco Animal Care and Control to fly the little dogs to parts of the country where families are clamoring for them.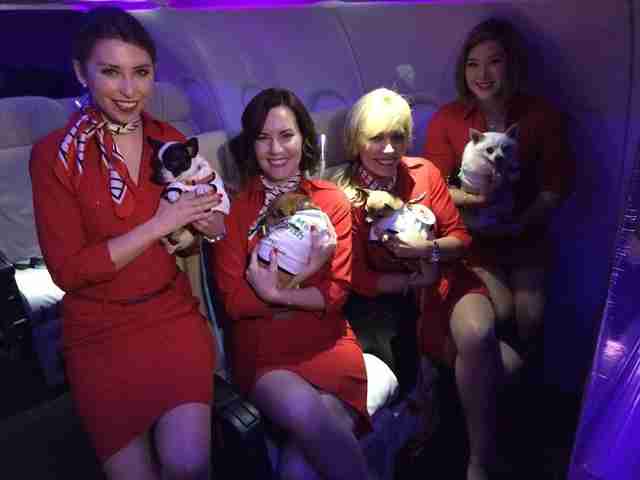 Operation Chihuahua Airlift has already made six Chihuahua transfers and flown 80 dogs from California to the East Coast. These lucky 12 were met at the airport by ASPCA volunteers, and will soon be up for adoption and ready to head home to their new families.
Anyone interested in adopting one of these adorable travelers should contact the New York City ASPCA.