Like a sumo wrestler stuck in coach on a redeye flight, this sleepy yet determined bear is not about to let his less-than-ideal choice of napping spots stand between him and some much needed shut-eye.
Just look as he deftly navigates the narrow beam high atop a utility pole in Shellbrook, Canada. Less brazen bears may have picked an easier place to doze, but not him. This pole is all his.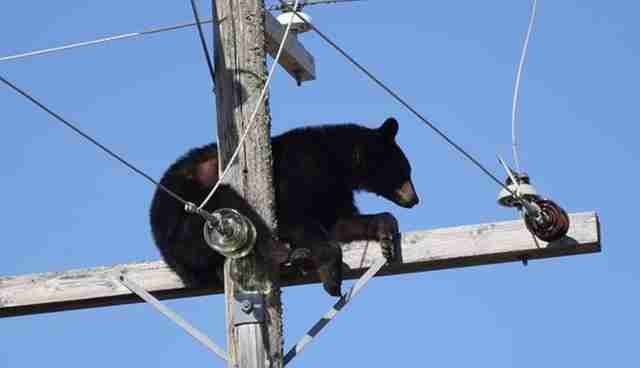 He's almost got it. But what to do with that pesky paw?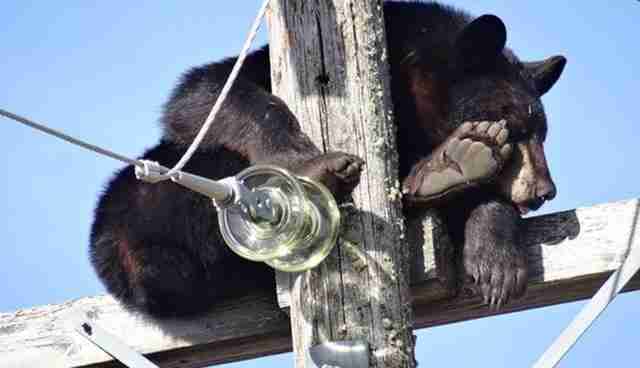 Make it a pillow, perhaps?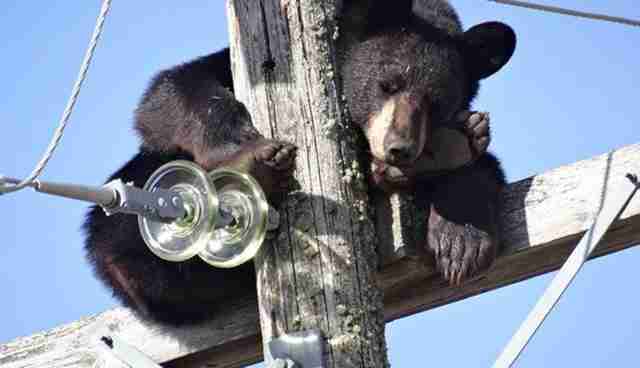 There we go. That's much better now.
Workers from the energy company Saskpower, who snapped these pics, say they were a little concerned at first about the tired bear, but are happy to report that he was able to climb down on his own after finishing his power nap.