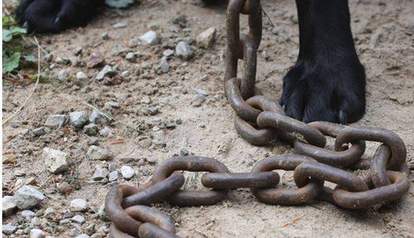 After many sleepless nights, worrying about what I could do to help a neighbor's chained dog, contemplating stealing the dog, confronting the owners, & possibly getting shot or arrested, I did what I love doing best, I wrote a song. Then another.
I used my songs to change the laws here in Randolph County, NC. In Randolph County NC, there will now be a lot more than one less dog in the cold! AND I didn't have to get shot or arrested! Read my Petition to find out how to get a ban on chaining passed in your area. (Link)
This song was recorded with a member of the Blake Shelton Band, Jenee Fleenor.
Spread the word:
I also wrote Dog On A 10 Foot Chain.
Finally, here is one I co-wrote with Amy Havens Hines, recorded by Bria Kelly of The Voice & America's Got Talent.