Lek Chailert-Elephant Nature Park
Not too long ago I took a trip to Thailand to volunteer at a sanctuary that dedicates its time to care and protect elephants that had suffered at the hands of brutal work regimens and malicious owners.
I received a truly heart-wrenching view into the hidden world of elephant "training." I got to see first hand the scars and wounds of the emotional and physical pain these gentle giants were forced through.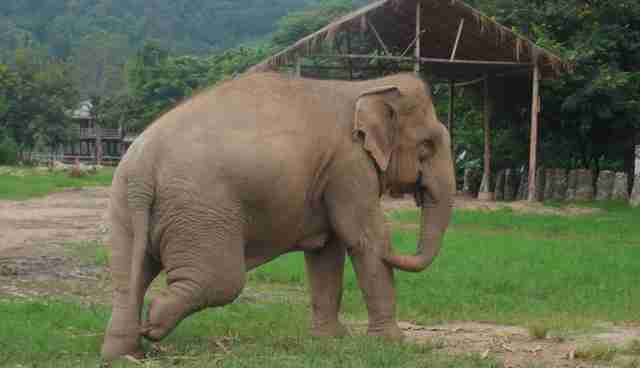 And yet through all this suffering it was plain to see the love and gratitude these elephants had to the founder of the park -- Lek Chailert. Her inspirational passion and dedication towards saving these elephants has been rewarded with a sacred bond unlike any other.
These elephants love her unconditionally. In a way I believe these wise creatures know that it was Lek that saved them from a life of abuse. You know when Lek is around as the elephants trumpet and rush to be around her, to feel her healing touch.
To accomplish what she has done was no mere feat. Many people fiercely oppose her morals and the park is surrounded by elephant trekking experiences, the very thing she is working against. She is definitely in the lions' den!
Yet she doesn't judge. Instead, she goes to these places and tries to educate them on more humane treatments for their working elephants. Although they may not listen, she will not stop unless she feels in her heart she is doing right by those elephants.
Its this selfless determination which makes Lek a role model for all conservationists and animal lovers.
If you would like to meet Lek and see the tremendous work she is doing then travel to Chiang Mia and visit Elephant Nature Park. It was an experience I will never forget.
Elephant Nature Park