One-Eyed, Deaf Pit Bull Has Spent More Than Half Her Life In A Shelter
Let's find her a home.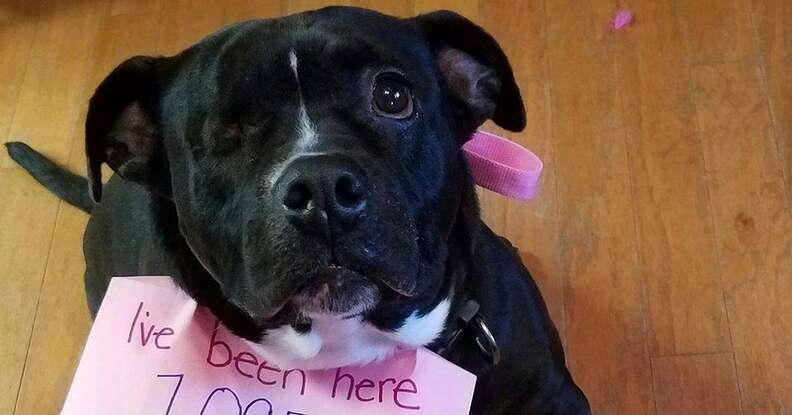 Scarlett the one-eyed, deaf pit bull has been at an animal shelter on Maryland's Eastern Shore for over three years now - which is more than half her life.
In that time, the 5-year-old dog has completely endeared herself to staff at the Animal Welfare League of Queen Anne's County. On any given day, visitors are likely to find people sitting on a dog bed with Scarlett, petting her gloriously soft fur and keeping her company as she chews on KONG toys stuffed with peanut butter.
"She is such a cuddle bug," Kirstyn Northrop Cobb, the shelter's manager, tells The Dodo. "She is the most cuddly dog ever! She will just melt into you and sit on your lap and give you kisses."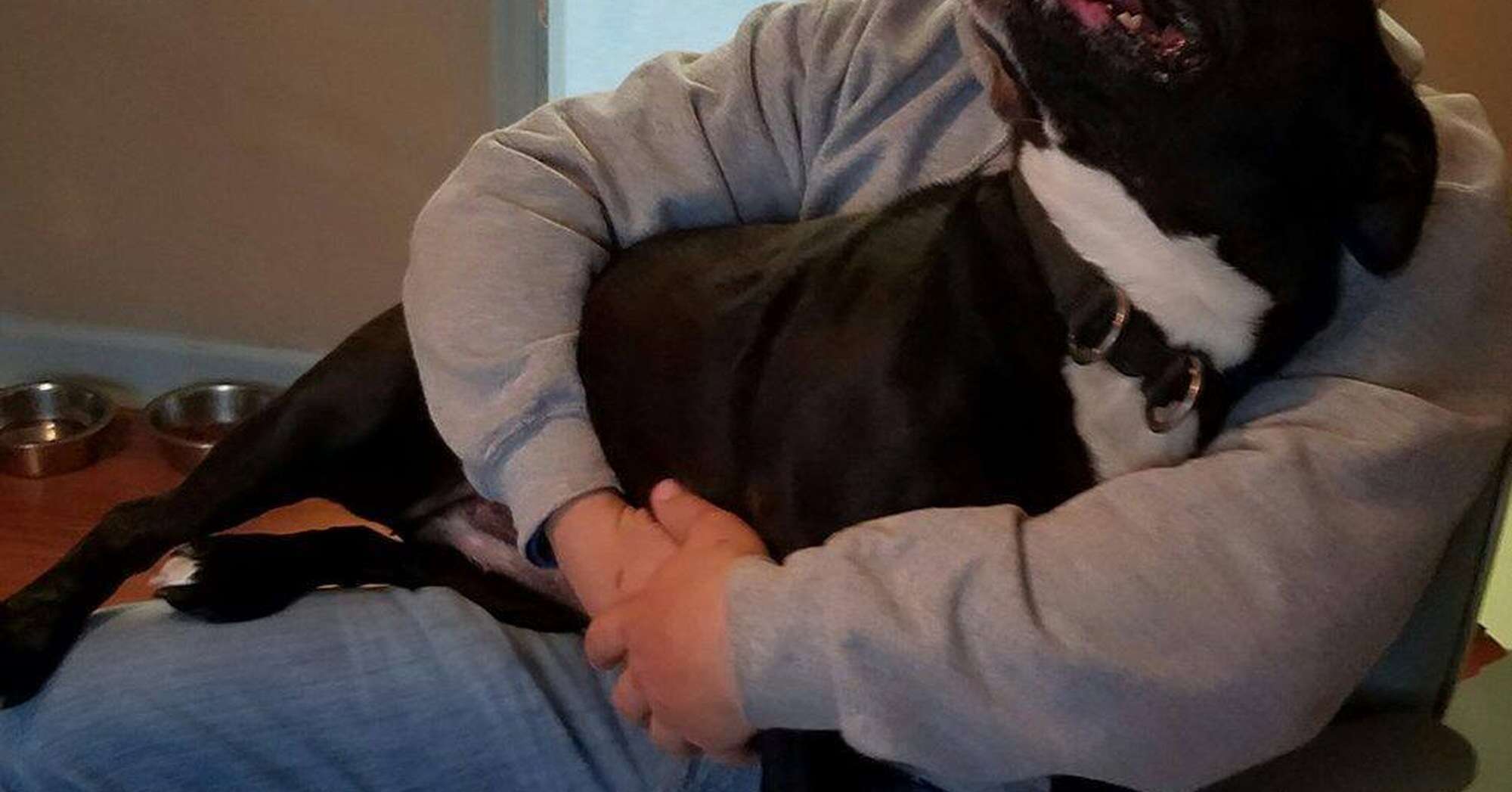 In December of 2013, Scarlett was brought to the shelter because of chronic medical problems that her previous owner couldn't afford to treat, including severe ear infections, which likely contributed to her deafness. (Her eye had already been removed.)
She's healthy now, but not particularly active. The 42-pound dog's hobbies include lounging in repose for hours at a time - and she has what Cobb describes as a "submissive grin" that is deployed as soon as a person she likes comes near. "When you enter her living space, she smiles at you and it is super cute!" she says.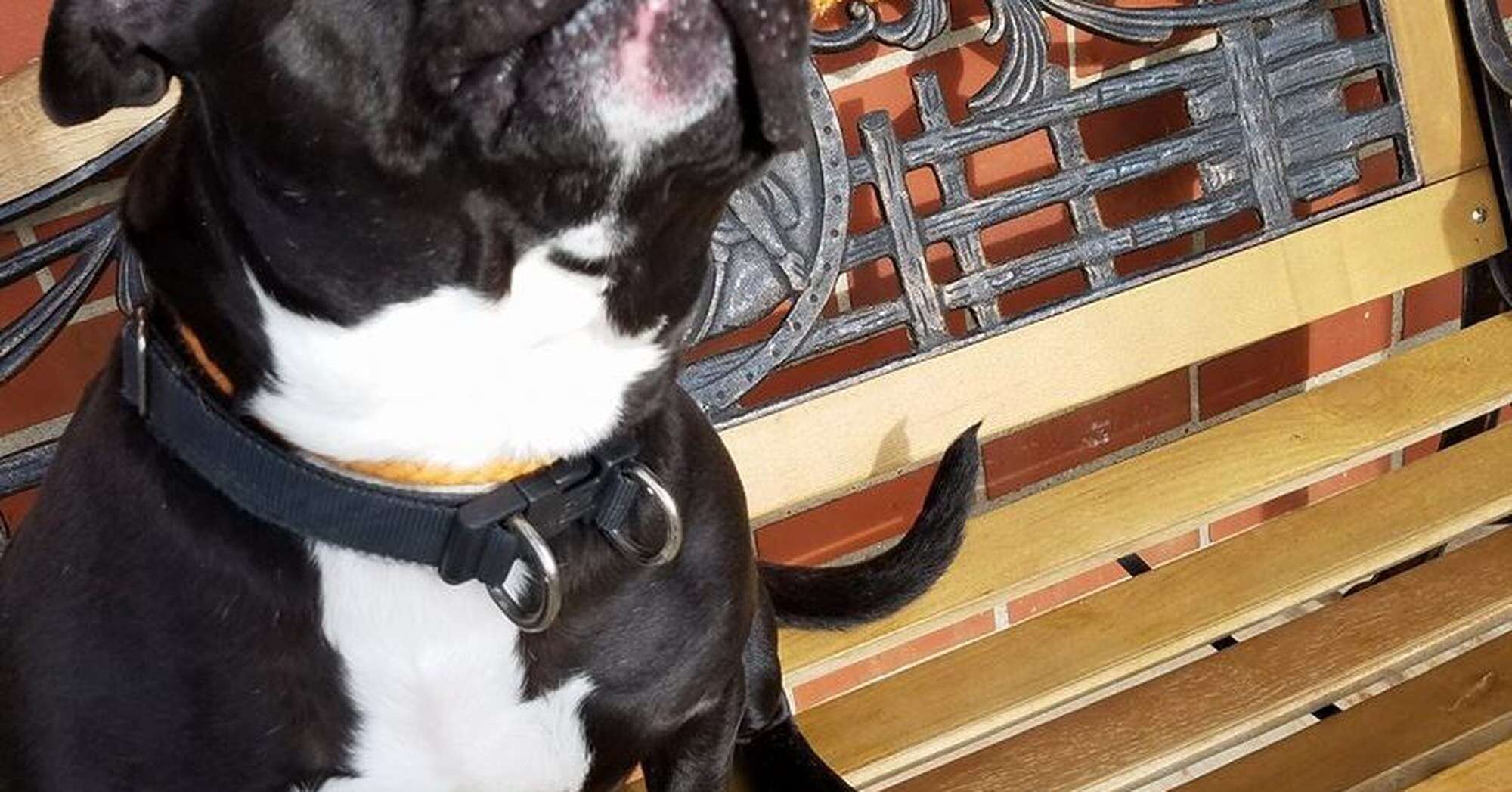 But in all this time, and despite her many charms, Scarlett has yet to be adopted.
Cobb has ideas about why. For one, Scarlett isn't crazy about other dogs, so she's going to have to be the only pet in any household. Another theory is that shelter staff are so attached to Scarlett they've been a little more laid back than usual about promoting their favorite girl to potential adopters.
And Scarlett doesn't make a big deal about promoting herself, either.
"People look at her, and she's the one-eyed dog who is not jumping up to greet them, though many of the other dogs are," says Cobb.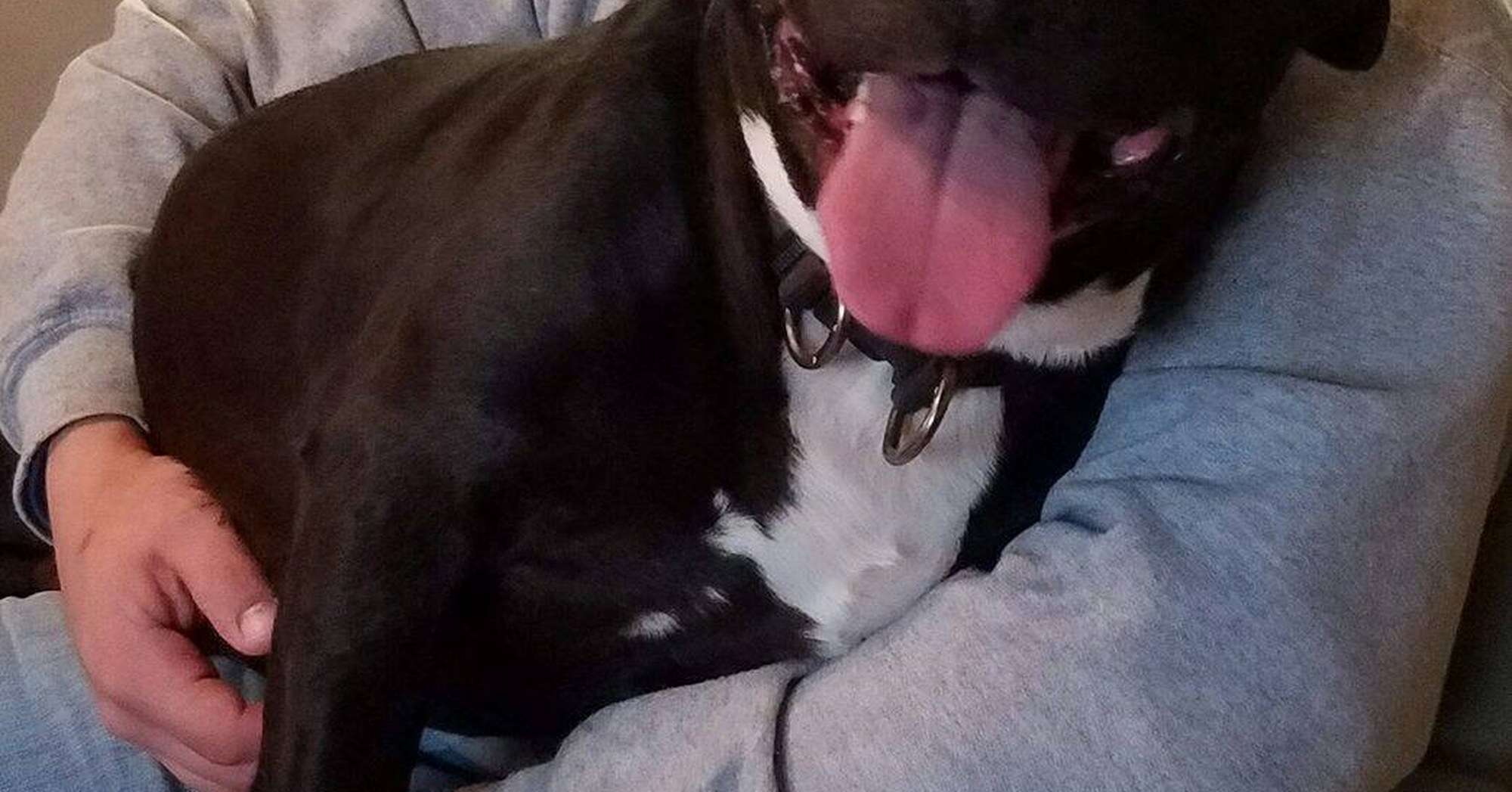 But as happy as she is, and as much as she's very much loved, three years in the shelter is too long. Cobb is determined to find Scarlett the home she deserves.
"This is her year! I know it," Cobb says.
Cobb likes to imagine Scarlett living with a calm family (adopters do not need to be in Maryland; the Animal Welfare League of Queen Anne's County will adopt out of state).
"We would really like to see her in a home. She deserves it," says Cobb. "I see her curled up in a dog bed by a roaring fireplace with a family gazing at her adoringly."