These Two Cats Each Have One Eye, And Are Purrfect
<p><a href="http://instagram.com/twocatstwoeyes/" target="_blank">Instagram/twocatstwoeyes</a></p>
Between the two of them, rescue cats Frankie and Jovie have only two eyes, but that doesn't stop them from being as spunky and adorable as other felines.
Their human chronicles their adventures on an Instagram account called @twocatstwoeyes, which sets out to "show the world special needs cats are awesome too!"

Clearly! Here are Frankie and Jovie cuddling in the sun ...
... and playing in boxes.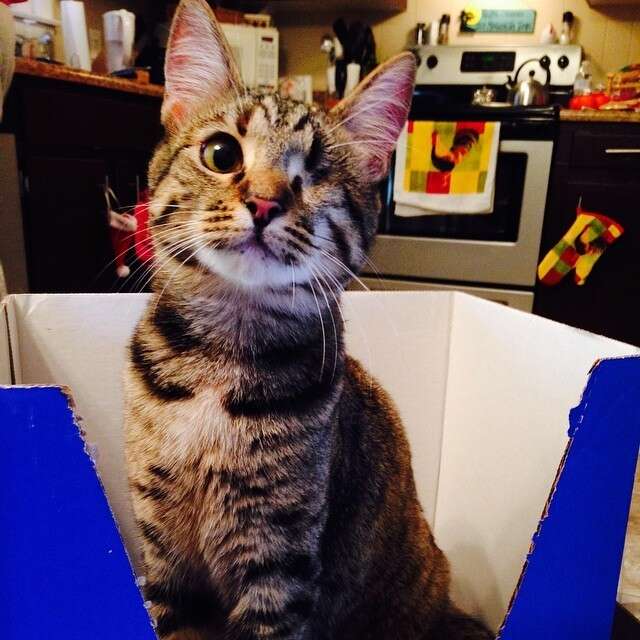 Like a lot of cats, they sometimes look down on their human ...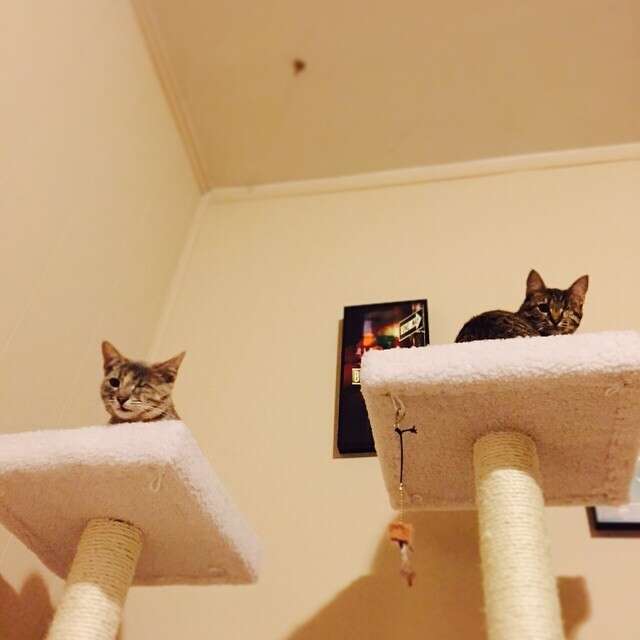 ... but Jovie knows the best place to be is in bed.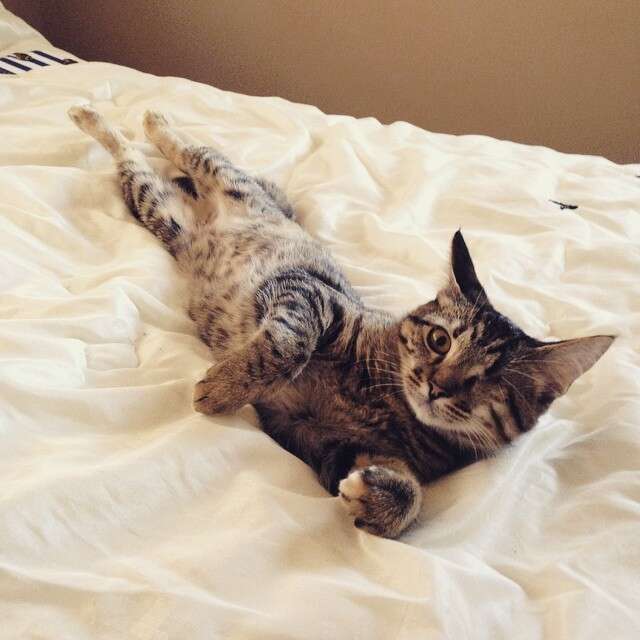 Sometimes they even get dressed up.
Who wouldn't love that pretty face?