Woman Had No Idea Who She'd Find In Box Left On Her Doorstep
They were so scared and confused, but now they're safe ❤️
A woman walked out into her yard in England one morning and was startled to see an unmarked cardboard box just sitting there. She went over to investigate …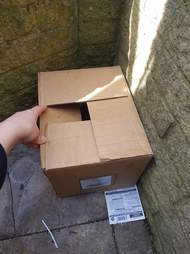 RSPCA
… and found two little ducklings inside, scared and very confused.
RSPCA
The woman was shocked to find the ducklings abandoned in her yard, and quickly contacted the RSPCA for help. Luckily, the ducklings hadn't been in her yard for very long before she found them, as they weren't there when she went outside earlier that same day. Sophie John, an inspector with the RSPCA, came out to collect the ducklings, and was just as surprised at their predicament. 
"I believe the ducklings are Khaki Campbells and are around 3 weeks old," John said in a press release. "They still have fluffy, downy features, so have a bit of growing to do yet."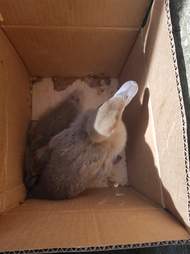 RSPCA
John took the ducklings to get checked out by a vet, and was relieved to hear that they were in good health. She decided to name them Thelma and Louise, and they are now being fostered by another RSPCA employee, inspector Nina Small, until they are old enough to head off to their forever home. 
John believes that Thelma and Louise were probably dumped by someone who got them as pets, and then realized what a big responsibility they were and decided they couldn't handle it anymore.
RSPCA
"They grow quickly and if their environment isn't well managed, it can get quite messy — so I suspect, when someone realized how big these two ducks would get and got fed up of cleaning up after them, they decided to abandon them so they would be someone else's problem," John said.
While ducklings are indeed adorable, they are a lifetime commitment just like any other pet, and the RSPCA urges people to do their research before adopting a duckling — or any other pet — into their family.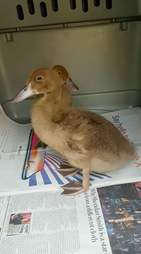 RSPCA
"Ducklings and chicks are tiny, cute and fluffy when they're just a few days old, and they can be extremely easy and cheap to buy," John said. "People buy them on a whim and think they'll make a nice pet but soon realize how much responsibility they are to care for."
Luckily, Thelma and Louise were found by the right people, and are loving life in their foster home until the right family comes along to adopt them.