Every morning, a rescued pig named Gandalf goes for a walk with the people who saved him. These daily walks aren't just for his enjoyment — they're actually a sign of just how badly Gandalf was neglected before he was saved.
"He had never seen the sunshine and his skin was so cracked and pale," Abigail Geer, cofounder of Mino Valley Farm Sanctuary in Spain, told The Dodo. "His back legs had no muscle because he had been denied exercise, so he basically dragged himself around."
It was just over four years ago when Abigail first learned of Gandalf, as well as two other pigs who were desperately in need of a new life.
"It was a neglect case, a small backyard farmer who kept him confined in that filthy place for years and years," she said. "We found out about him by chance when I came across a Facebook post asking for help for these three pigs and when I saw the photos I knew I couldn't turn my back on them."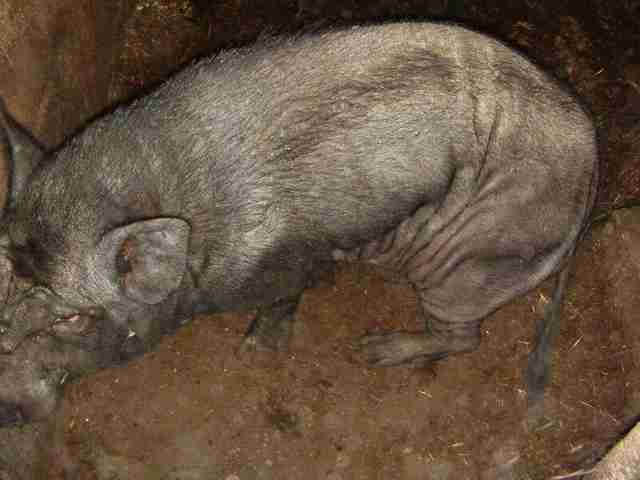 With the help of a persuasive friend, Abigail managed to convince the owner of the three pigs — stuck living in a dark, filthy enclosure — to surrender them to Mino Valley. "We drove them nine hours across the country in a rental van," Abigail said.
That day was the beginning of a new life for Gandalf and his friends, as they rode back to the sanctuary in piles of hay in the van.
When they arrived at the sanctuary, they were able to stretch their legs, explore their new home and smell the fresh outdoor air.
Gandalf and his friends were also able to put on weight — they were emaciated and weak when they arrived.
And they were also finally able to feel what the sun felt like on their skin and what the earth felt like under their hooves.
Mino Valley Farm Sanctuary
"Some people who have visited the sanctuary have made jokes about how ugly Gandalf is which really upsets me deeply," Abigail said. "He is the most beautiful boy and what he has had to overcome is incredible."
Gandalf was about 6 years old when his life changed. Now, at age 10, hopefully his neglectful beginnings are a distant memory for him, and his happy morning walks are at the forefront of his mind.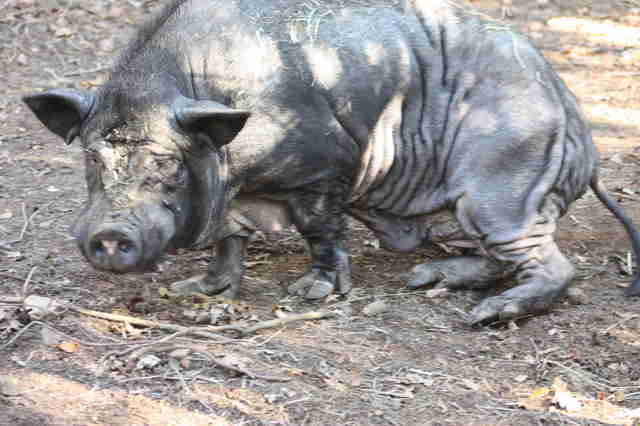 "We walk around with him because it's important to keep him moving to maintain his muscle strength and prevent atrophy," Abigail said. "Now he is a completely different pig."
Mino Valley Farm Sanctuary