Francesca McAndrews was pulling into work one morning when she suddenly noticed the strangest sight — a tiny piglet, darting in and out of traffic on a very busy road. Knowing immediately that she had to help, McAndrews left her car where it was and began trying to catch the terrified little piglet.
"The rescue seemed like it took forever, but this all happened within about five minutes," McAndrews told The Dodo. "I eventually had to dive and grab her back end while she was between the curb and a car that was parallel parked."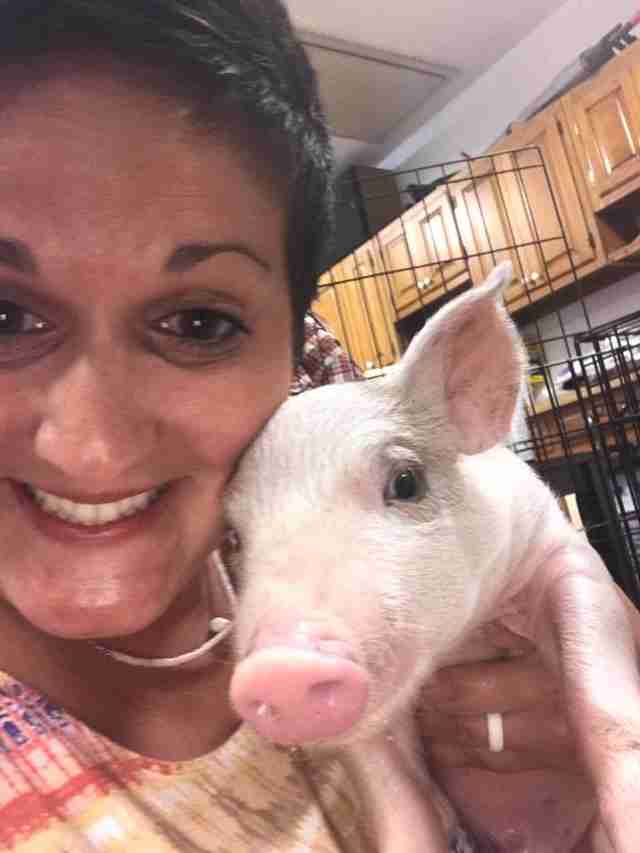 Since it's very unusual for a piglet to get lost and end up running through traffic, McAndrews assumed that the tiny piglet, later named Enzo, had somehow escaped a livestock transport truck. After catching the runaway piglet, she snapped a selfie of her and Enzo, sent it to her boss to let her know she'd be late, and rushed Enzo to the vet. Unfortunately, the emergency vet had just left when McAndrews and Enzo arrived. So after a quick checkup by the vet tech, she arranged for someone to come and do a home visit, went out and bought everything she would need to care for Enzo and took her home.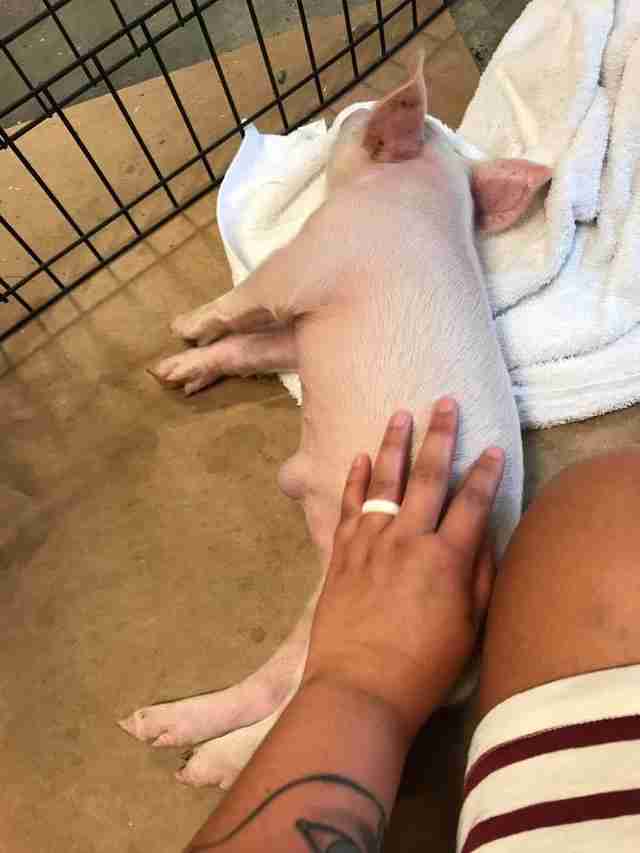 In the beginning, McAndrews wasn't planning on keeping Enzo permanently. She had never cared for a pig before, but had all the space Enzo would need, and sought advice from a few experienced mentors on how to care for her until she could find her a permanent home. She began bottle-feeding little Enzo, and while the piglet was incredibly nervous and disoriented at first, she soon began to come out of her shell, and grew into a happy, playful little piglet.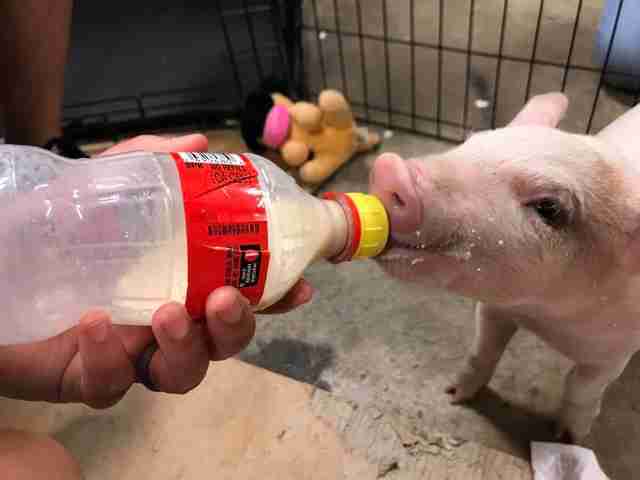 "Enzo was so tiny, innocent and terrified," McAndrews said. "She was lethargic the first couple days and I was worried she was not going to make it. Enzo quickly developed a personality that cracks everyone up — she is sweet, loving, playful, demanding and funny! Enzo loves to play with paper towels, toes, jewelry and goes crazy in the dirt!"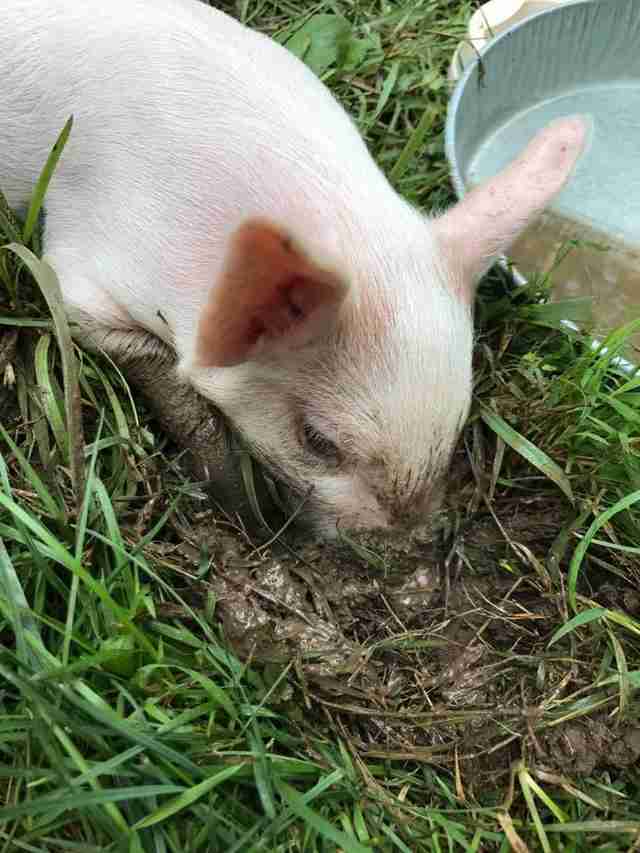 Enzo was incredibly sickly when she was first rescued, and one of her legs was bleeding and badly bruised. Luckily it didn't appear to be broken, but while examining her at McAndrews' home, the vet noticed she also had a hernia, likely caused by an infected umbilical cord that was left untreated. The vet recommended that the hernia be surgically removed, an expensive procedure, but McAndrews wasn't fazed — regardless of the costs, she had already decided that she and Enzo were meant to be together.
Even though she wasn't initially planning on keeping her, McAndrews formed a bond with Enzo immediately, and the little piglet couldn't be happier with her new home and family. McAndrews has always dreamed of opening an animal-assisted therapy farm to help women who have experienced trauma, and now Enzo is the first step toward achieving that dream.
Enzo has been living with McAndrews for about a month now, and besides her hernia, is doing very well and growing stronger every day. Her surgery is scheduled to happen in a few weeks, after which she will be completely healed, and ready to live out her life with her new best friend.