Horse Saved From 'Kill Pen' Has Magical Reaction To Meeting His New Neighbor
"Our beautiful new boy is here. He and Starlight are in love."
Life just completely changed for a handsome white horse named Logan.
Earlier this year, Logan was in an infamous Louisiana "kill pen," a place where unwanted horses end up just before they are sent across the border to slaughter.
Thankfully, a kind woman stepped in and rescued him. But he had only been safe for a few months before he needed saving again.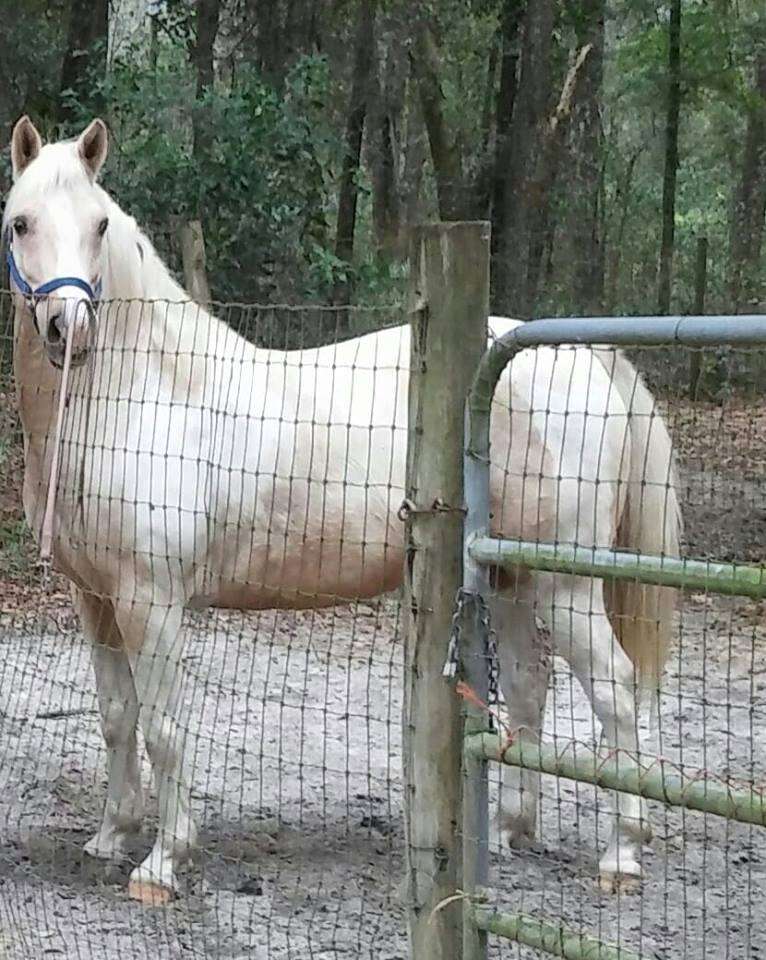 Robinson has been focusing on helping hundreds of shelter cats find homes — but she also has a background in training and rescuing horses.
"Late one night on Facebook, I saw Logan's picture, and I knew he was the one," she said. "I just knew."
Robinson was so eager to adopt Logan because she had a plan.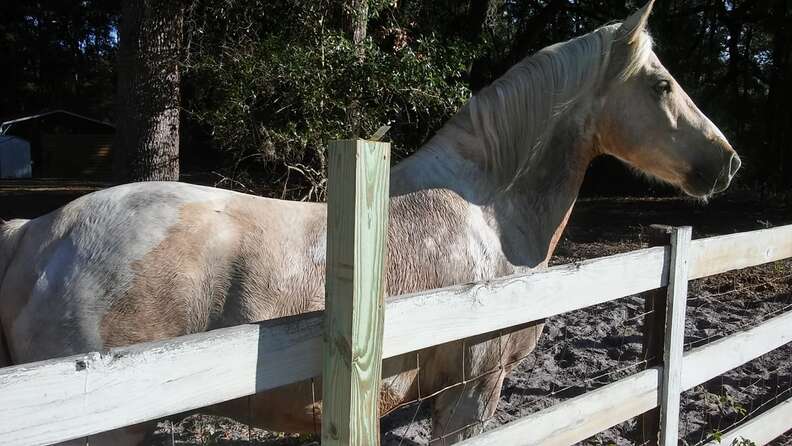 ​​​​Last February, a skeletal and exhausted horse had been found running loose along a highway in Florida.
The horse, now known as Starlight, had been confiscated by the sheriff's department, then spent week after week in holding at the county shelter.
"They needed a rescue group to take her," Robinson said. "She was not healthy enough for adoption. They were posting and begging all over Facebook for a horse rescue group to take this horse, but no one stepped up."
That's when Robinson decided to welcome an unusual resident into the cat sanctuary: a horse.
"The horse was in danger of going to a county auction, so I had to help her," Robinson said. "We have a small pasture, but we weren't really set up for horses, so I got busy building a small barn ... Starlight arrived very thin, fearful of people, distrustful, and with an old scar from a chain across her nose."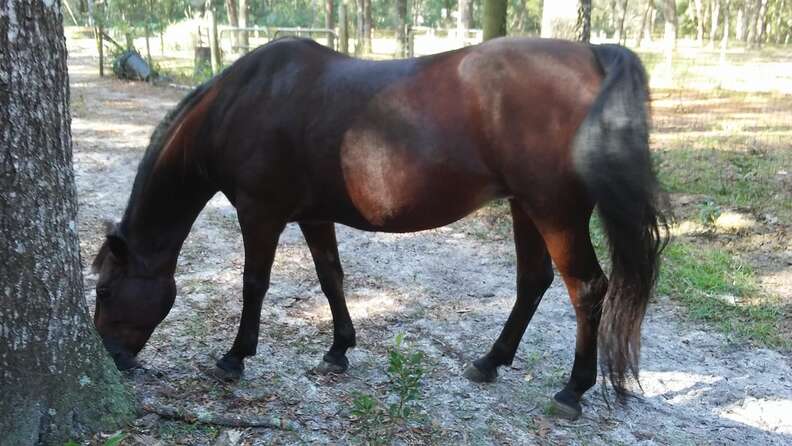 Robinson constructed a home for Starlight while she was also building up their relationship. "I spent months working with her, establishing trust," she said. "She became happy and healthy, but horses aren't meant to live alone."
So something clicked when Robinson saw Logan's picture. And she moved quickly.
"I bought Logan sight unseen, right away, not something I would normally do, but I didn't want him to get away," Robinson said. "I knew he was right for Starlight."
Robinson's intuition turned out to be spot-on.
"He arrived just a few days ago," Robinson said on Tuesday. "And they fell instantly in love. Starlight was so excited and happy, Logan calm and soothing to her."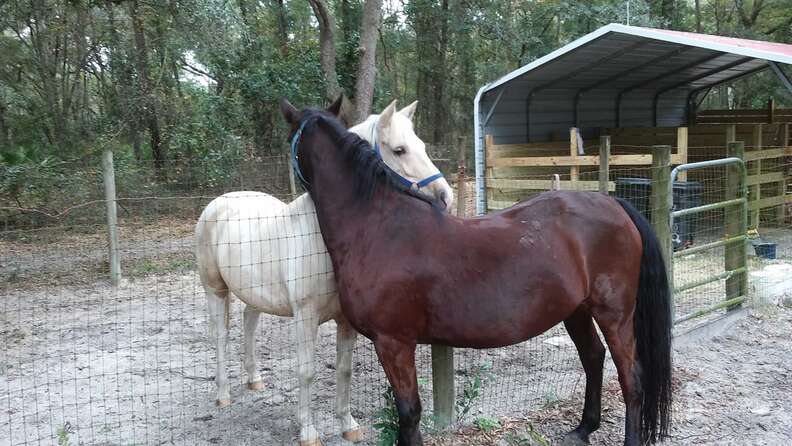 Starlight and Logan have stalls right next to each other, and they will be able to live the rest of their lives at the sanctuary, in each other's close company.
"They will be here with us always. They have both found their forever homes," Robinson said.
Robinson announced to a very happy group of followers on Facebook: "Our beautiful new boy is here. He and Starlight are in love."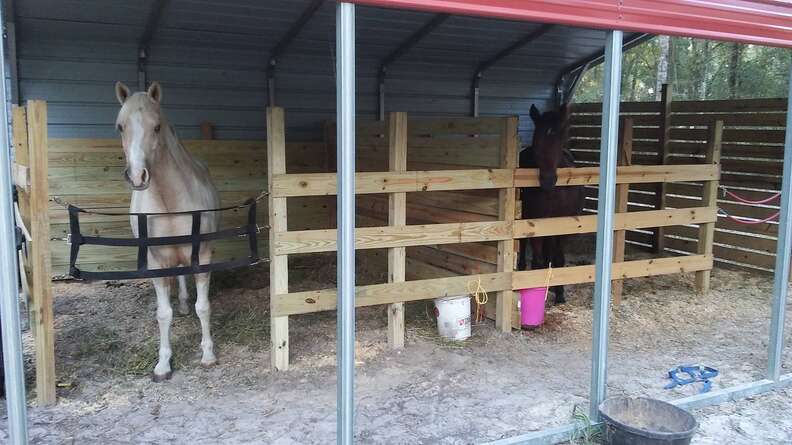 Horses are herd animals, Robinson pointed out, so she always knew that she would need to find Starlight a friend. But that the horses bonded so quickly must have something to do with their particular dispositions.
"Logan is a very playful, confident horse," Robinson said. "Starlight is insecure and hesitant — so they are the perfect pair."
You can congratulate Logan and Starlight by sending them a housewarming gift — Robinson wants to upgrade the fences at the sanctuary, so you can donate to the project through
PayPal
at this address opkitrescue@yahoo.com.